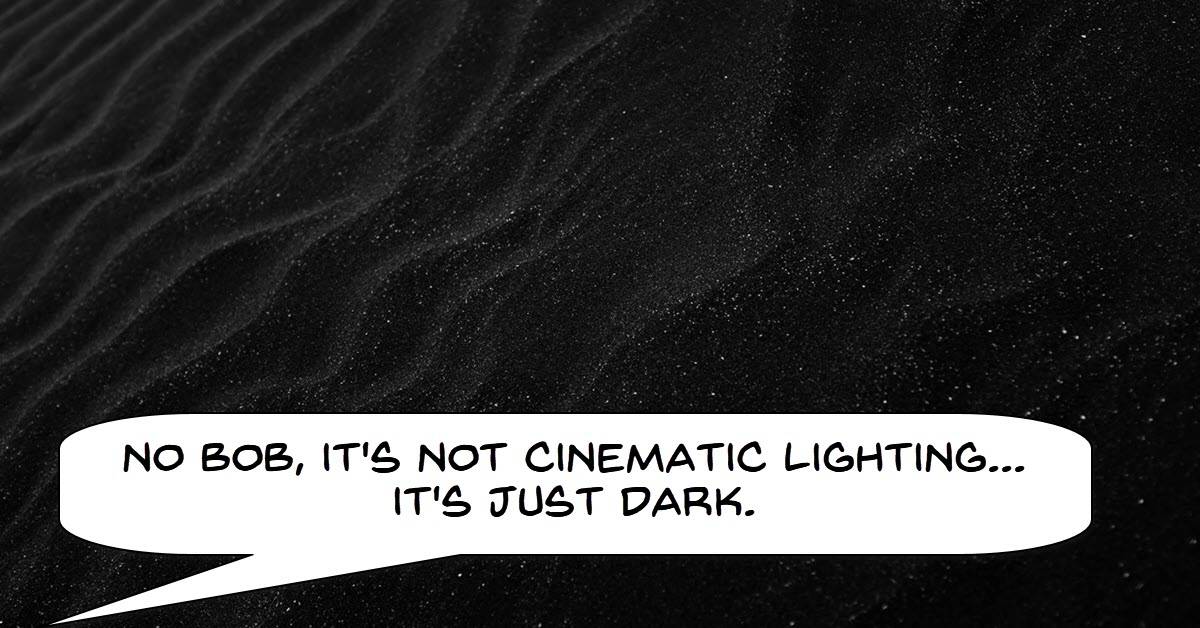 Improve Your Video Lighting Easily
This is quite a good video on how to utilize lighting effectively for your video projects.
It covers the basics of simply adding more available light through to a full three point light setup and beyond.
Not everyone needs to or even wants to go up to fully pro equipment so there are lots of alternatives suggested along the way.
---
10 Drone Moves To Film Yourself as a Solo Creator
Blown the budget on an awesome drone but no bucks left for a crew?
No friends to help you out shooting your videos because you are kinda driving them crazy?
If so then this is the video for you!
These are some great drone shots you can incorporate into your videos to make it appear that you are not some lonely loser out shooting video by yourself!
---
How to Start a YouTube Channel in 2022
This is probably one of the best videos I have seen for quite a while now on the overall subject of starting and continuing a YouTube channel successfully.
There is not much in it in the way of technical stuff or SEO or anything like that.
It is more of an overview of what you need to have in place and most importantly HOW you should be approaching the subject before you even start.
---
How To Edit YouTube Videos like Mr. BEAST!
This is an awesome breakdown of every editing element present in an 8 minute Mr. Beast video.
Danial Batal does the the analysis step by step explaining what was being done as you move though the video.
There are two quite interesting things that come from all of this.
The first is that really, no matter how complex a video seems to be, when you slow it down you can see that there is almost nothing being done that cannot be done in your average video editing software.
The second point is that even if you can do all of those things the real question is, "Do you really want to?"
It doesn't matter what software you are using, to re-create videos at this level means a lot of planning and time on the shoot and even more planning and time on the edit.
---
Filmora 11 Screen Recorder Tutorial
Like a lot of other video editing programs out there at the moment Filmora comes equipped with a screen recorder as part of the base program.
I actually think it has always had one but I am pretty sure it goes back to at least Filmora 8.
Anyway in this video you can see how to access and use the built-in screen recorder.
Pinnacle Studio, Corel Video Studio and PowerDirector all have their own built-in screen recorders and although accessing them is slightly different, they look and function very similarly to the Filmora module.
---
Enhance Ambiance With New Video FX! in Wondershare Filmora 11
This is a simple run through of some of the new effects introduced to Filmora with the release of Filmora 11.
Rather than keep endlessly adding junk to the program that a lot of users may not actually use this year they opted to incorporate effects from NewBlue and Boris FX.
So the deal is that if you want to start getting a whole bunch of FX you can pay for the Boris and NewBlue plugin and off you go!
If not then that's fine, Filmora still has the same huge effects library it always had.
---
How to Create the Doctor Strange Portal Effect – PowerDirector Tutorial
OK! For this one we have a little green screen shooting, some blend modes, overlays, masking and even some keyframed opacity!
Yup! It's all in there and as usual don't sweat the effect so much as learn the techniques being used so you can apply them to other situations.
---
How To Shrink Like Ant Man – PowerDirector 365/20
This is a soup to nuts run through of re-creating the Ant Man shrinking effect that can be used in many other ways.
Basically you can use it for any shrinking type of thing you are doing.
Like most effects similar to this it involves getting the shooting right before you even get into any editing or post production.
Once that is done it then comes down to keyframes and masks.
---
PowerDirector – Creating 3D Videos
I still regard 3D video as being the novelty toy of the video world but hey, some people are using it!
Most of the consumer grade video editors at the moment have been equipped to deal with 3D video so if you are interested in this format here you go!
This demo is done in PowerDirector which I find to be one of the better iterations of 3D editing due to its efficient use of computer resources.
---
The Friday Roundup – Action Cam B-Roll, Drone Tips and Shooting Handheld
The Friday Roundup – Editing Templates, Drones and Motion Tracking
The Friday Roundup – Camera Basics, 4K Tips and Drone Shots
The Friday Roundup- Drone Shots, Gimbals and Polarizers
The Friday Roundup No News (almost!) is Good News… Not!
---
Original post The Friday Roundup – Lighting Tips, Drone Moves and YouTube