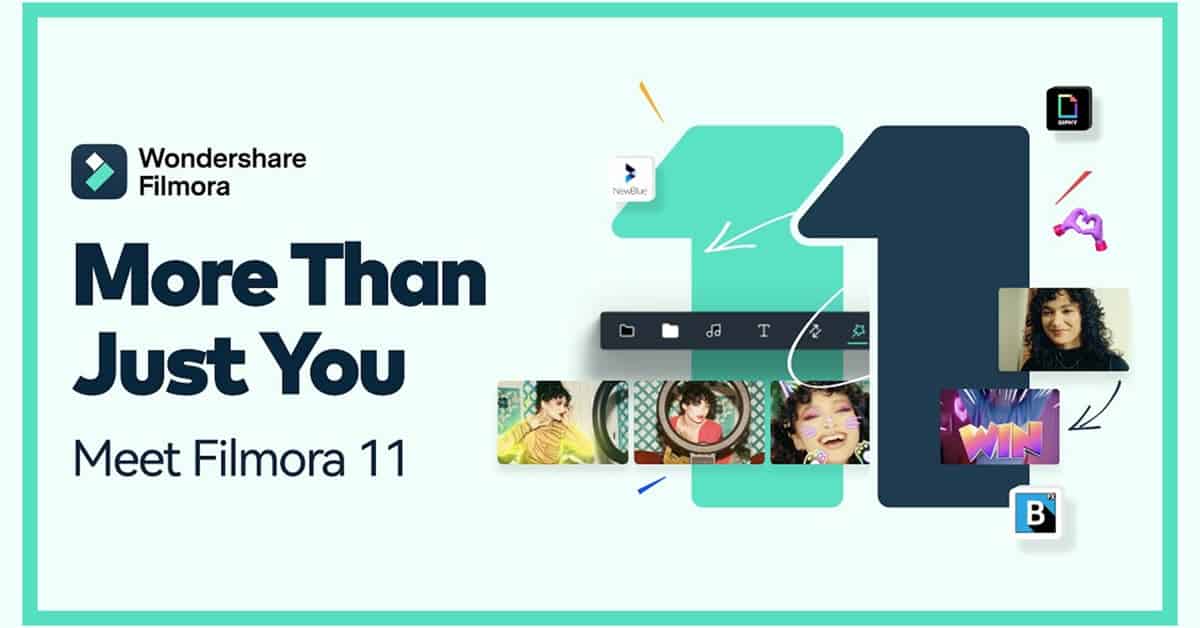 Filmora 11 – Wondershare Filmora Upgrade
OK, so I am a little confused at the moment although some would say for me that's more a normal operating state than anything particularly noteworthy… but I digress.
A few weeks back Filmora 11 was being teased and about two weeks ago my version of Filmora updated from version X to 11.
So I figured it was all a done deal.
However this week Wondershare have been hitting the promotional trail pretty hard touting the grand new arrival of… Filmora 11… huh! Didn't we already do that?!
Anyway let's just draw a line in the sand and start again.
In this new version we have an enhanced Speed Ramping module that is really good… I know because I have been using it for a few weeks now!
Greater functionality has been added to masking and also a new auto sync tool aligns assets with common audio.
So, you can see all about it in the video below or go HERE (https://diyvideoeditor.com/filmora) to check it out for yourself.
---
Remove or Change Video Background Without Green Screen in Wondershare Filmora
With the advent of various A.I. driven modules within the video Editing Software space the number of way you can remove objects and backgrounds has increased quite a bit.
Previously we were pretty much confined to green screen but over the past few years many editing software solutions have introduced Blend Modes as another way to remove things from video.
Recently Filmora introduced another one which is an A.I. driven module that can "look" at footage, "identify" what it is and as a result, manipulate what it "sees."
Check out the video below for a run through of just one of these news technologies.
---
Mistakes Every Small Youtuber Makes And Ruins The Channel
Very often when a person is starting out on YouTube they look for sources of information on how to go about it.
There is absolutely no shortage of YouTuber's wanting to impart their knowledge to others on the subject and set themselves up as "experts."
The problem with this is that the new person has no existing information to evaluate what he or she is being told so cannot determine what is true or not.
Generally speaking most newbies figure everything is true and implement it all!
The reality of the matter is that YouTube is changing all the time and what worked once may now either not work or may even get you penalized.
The only real way around all of this is to find one or two YouTubers who are established, trustworthy and are equipped to keep up with what is going on weekly or even daily.
---
How to Duplicate Objects with Smart Object Tracking
This is the final video in the series by Pinnacle Studio highlighting both the new Smart Object Tracking module as well as some key uses you can apply once you have deployed the effect.
In this video you can learn how to replace or duplicate objects in a video as well as using nested projects and other tools to sell your effect.
My Take on Pinnacle Studio
---
How To Make The Zoom Into Eye Transition – PowerDirector 20/365
This is the old zoom into an eye transition shown here in PowerDirector.
It is well worth learning this technique and bear these tow points in mind.
First, you don't have to use PowerDirector.
Just about any video editing software these days will have the features necessary to pull this off.
The only difference in your video editing software may be the name of various functions.
Secondly, you don't have to use an eye!
If you learn the technique itself you can use it to zoom into and through any shape or image that suits to create your own transition.
---
PowerDirector – Overview of Motion Tracking Enhancements
A few months ago when PowerDirector 20/365 was released one of the new features it contained were improvements to the motion tracking module.
In all fairness this was a pretty good module as it was but this new version has taken it to a new level and added some very useful enhancements.
---
How to Read a Teleprompter without Looking Creepy
This is a very good tutorial on using a teleprompter when you are making "talking to the camera" types of videos.
Most people think that a teleprompter will handle the problem of knowing what to say and that will be the end of it. If only everything was so simple.
Yes, the teleprompter does do that but almost always turns the presenter into a monotone talking robot!
In the video below there are some tips for using a teleprompter effectively was well as some practice routines you can use to get really smooth and natural.
---
Why You Need to Learn Green Screen – Cinematography 101
Not that I think anyone reading this blog is going to be operating at this level but… If you check out the video below you will find a bunch of pro tips on how to set up and use green screen effectively.
No, we won't be using a film crew, a camera worth thousands or a bunch of professional lights!
However a lot of the details apply to any level of shooting footage for green screen.
---
How to Shoot Vertical Video Like a Pro
There are some great pro tips here on how to deal with the problems presented by having to shoot at a 9:16 (Vertical) aspect ratio.
It covers how to deal with the different composition factors presented by vertical videos as well as minimizing the effect of wide angle lenses on this type of footage.
---
How to Resize Videos for YouTube Shorts with Filmora 11
Another video this week in another software doing exactly the same thing!
Just below this video you will (should?) see a tutorial in DaVinci Resolve on doing the same thing.
Namely resizing video from horizontal (16:9) to either vertical (9:16) or square (1:1).
As I mention in the blub below it doesn't matter how much you paid for your software… the alternative strategies on doing this are pretty much the same!
---
Exporting for Instagram in 2022 – DaVinci Resolve Rendering
Pretty much what is says on the box!
In this tutorial Casey goes through the tools available in Resolve for taking 16:9 footage and rendering it out at 9:16 for places like Instagram.
There are a few things to take note of here regardless of what editing software you are using.
Resolve is pro level software and even at that level you are still left with variations on zoom and crop to execute this task.
Bear in mind that the higher the resolution of the footage you are dealing with, the greater you will will be able to zoom and crop without loss of image quality.
---
The Friday Roundup – Pro Editing Tips, Color Grading and Titles
The Friday Roundup – Eye Zoom Transitions and Practical Effects
The Friday Roundup – Filmora 11 Released and More Editing Tips
The Friday Roundup – Camtasia, Lighting, FaceBook vs Vine and more
The Friday Roundup – Background Music, Histograms and Teleprompters
---
Original post The Friday Roundup – Filmora Updates, Motion Tracking and Transitions