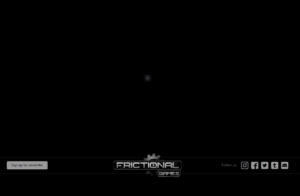 Masih ingat dengan game dengan genre horror seperti Amnesia: The Dark Descent dan SOMA ? dua game tersebut dikembangkan oleh developer yang sama, yaitu Frictional Games. Nah, baru-baru ini Frictional Games meluncurkan sebuah website yang mengisyaratkan bahwa mereka sepertinya tengah mempersiapkan game menyeramkan lainnya.
Dilansir dari Gamerant, website dengan url nextfrictionalgames.com ini tidak memberikan banyak informasi. Hanya terlihat animasi detakan neuron atau sel syaraf dengan keseluruhan warna hitam menyelimuti website tersebut. Tidak ada tambahan informasi lain kecuali layanan untuk berlangganan newsletter, logo Frictional Games yang mengarah ke laman resminya hingga beberapa akun media sosial. Sebenarnya laman tersebut ada informasi yang menegaskan bahwa "our next project has not yet been announced" sebelum akhirnya diganti dengan animasi detakan neuron atau sel syaraf yang kini terlihat di website tersebut.
Dengan keterbatasan informasi ini kita hanya bisa menebak-nebak saja akan seperti apa Proyek Selanjutnya dari Frictional Games. Namun, Rockpapershotgun menyebutkan bahwa melihat animasi detakan neuron tersebut kemungkinan proyek selanjutnya masih dalam satu semesta yang sama dengan SOMA. Benar sekali, SOMA sendiri berhubungan dengan otak, memori dan juga kengerian lainnya di bawah laut.
Well, jika kamu sempat memainkan Amnesia: The Dark Descent dan Soma sepertinya proyek selanjutnya dari Frictional Games patut ditunggu brott. Ikuti terus kabar selanjutnya ya di Gamebrott!
Sumber: Gamerant, Rockpapershotgun
---
Mau baca artikel seputar game hingga informasi menarik lainnya segera kunjungi tulisan dari Happy