Virtual Reality atau yang biasa disebut VR memang sudah sangat berkembang beberapa tahun terakhir ini. Banyak pengembangan yang sudah dilakukan termasuk dalam pembuatan Film layar lebar. Salah satu kabar terakhir tentang pengembangan VR adalah Assasin's Creed the Movie yang akan dibuat kompatibel untuk teknologi VR. Projek ini dijalankan oleh Practical Magic dengan mengangkat tema cerita yang berhubungan Dengan Film Aslinya yang juga sedang dikerjakan. Sehingga diharapkan dapat membuat banyak orang penasaran dengan film aslinya nanti di bioskop-bioskop.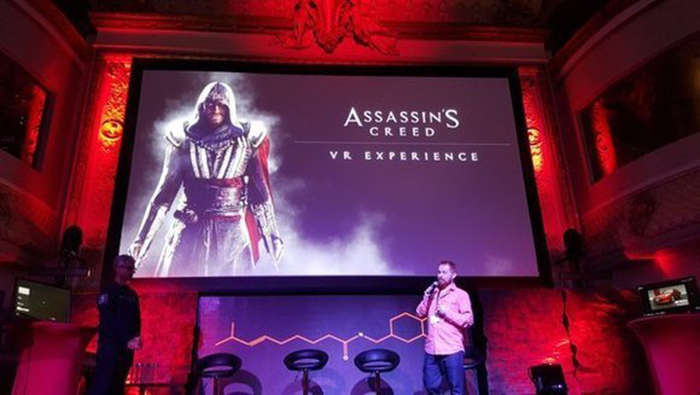 Dengan menggandeng AMD dengan teknologi LiquidVR yang dikembangkannya, Studio Practical Magic telah siap untuk memproduksi film Assasin's Creed yang kompatibel dengan teknologi VR. Salah satu alasan mereka menggandeng AMD dalam pengerjaan film ini adalah karena kualitas teknologi AMD yang menurut mereka sangat luar biasa. Walau masih abu-abu tanpa kejelasan, namun pihak Practical Magic menawarkan jaminan kepuasan bagi para penggemar Assasin's Creed yang mau menikmati film tersebut dengan teknologi VR.
Practical Magic akan merilis Assasin's Creed dengan VR Experience sebelum perilisan film Assasin's Creed the Movie yang telah dijadwalkan pada 21 Desember 2016 nanti. Jadi marilah kita tunggu updatenya nanti, apakah dapat memuaskan ekspektasi kita ?
The post Assasin's Creed Movie Dengan Sensasi VR! appeared first on Gamebrott.com.