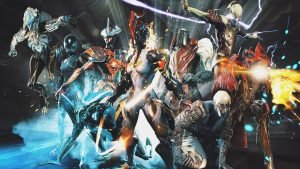 Banyak player Warframe yang sekarang sedang senang bukan kepalang melihat pengumuman Tennocon kemarin. Dengan tambahan update open world yang bersetting di planet Venus, beserta adanya gameplay pertarungan antar pesawat yang bisa dibajak secara langsung, tentu banyak player yang saat ini semakin optimistis dengan masa depan perkembangan free to play yang satu ini.
Ya, Warframe dari yang dulunya hanya sebagai game action biasa-biasa saja, sekarang sudah menjelma menjadi sesosok "ular" yang siap menerkam para pesaing-pesaingnya lewat berjibun konten yang sudah dihadirkan oleh Digital Extreme.
Continue reading 10 Alasan Kenapa Warframe Adalah Game Free to Play Terbaik Saat Ini ? at Gamebrott.com.