eNlight WAF is a Web Application Firewall that protects your web application from common web threats by making your application secure and always available. It is an intelligent Cloud-hosted Web Application Firewall which detects vulnerabilities and possible attacks on applications and allows you to create custom rules for blocking web attacks. With a Pay-as-you-Go billing model, eNlight WAF ensures that your website continues to load fast.
Below is an interesting fact about our unique market offering… if you are a Dog Lover, you will love this piece of knowledge!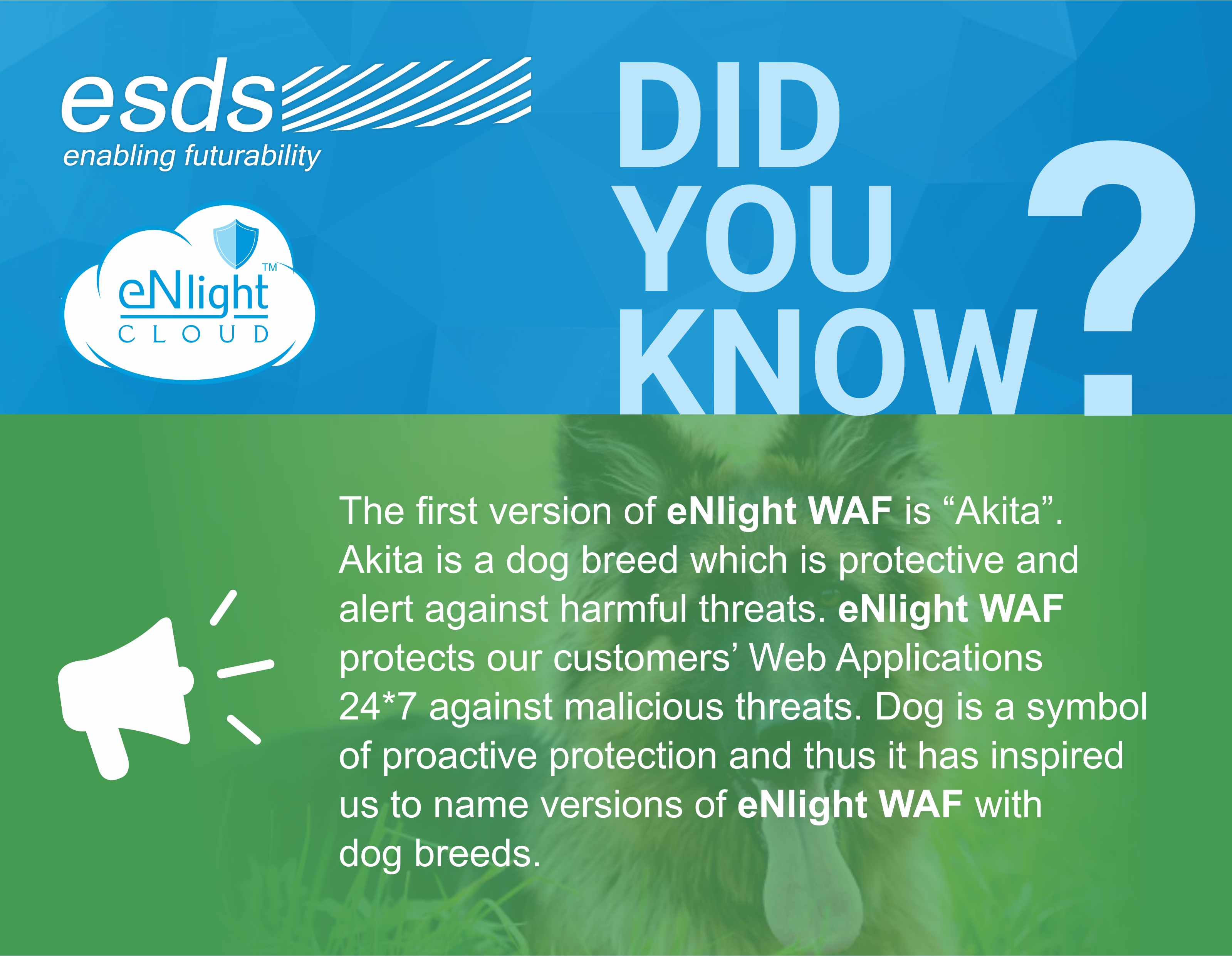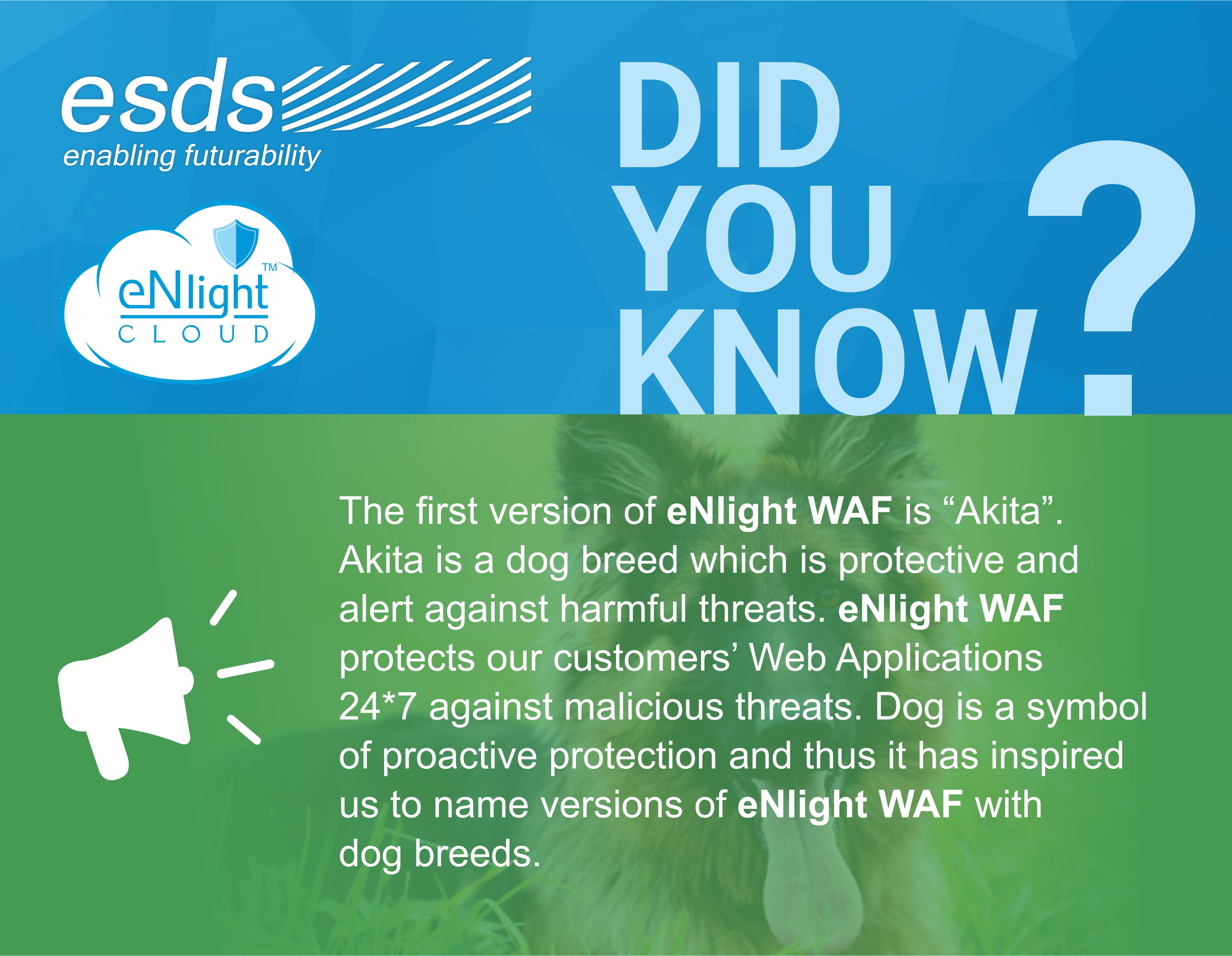 Read more about eNlight WAF here – https://www.esds.co.in/waf
The post If you are a dog lover, you will love this piece of knowledge appeared first on .