The hot fire of the sun diminishes and monsoon rises up with black clouds, cool breeze, thunders, rain drops and frosty weather. We have been waiting for the time so we can plan out an office picnic – the best way to socialize with employees by engaging them in recreational activities.
'Hold on! I have arrived' – the monsoon said and we hear loud and clear. The team planned a luxury picnic at Bhanwar Singh Palace, Pushkar. For employees, a picnic was all beer and skittles, where they relished leisure activities, played games and made friends with coworkers.
It was a cloudy day with golden skies when we left from our Jaipur office in buses. God graced our journey with lovely weather- as it started to drizzle with a cool breeze. Everyone was busy enjoying a road trip that they didn't even notice when they have traveled 135 km and reached to the beautiful destination.
Bhanwar Singh Palace is a royal heritage resort on Ajmer-Pushkar bypass surrounded by the green valleys of Aravalli mountains.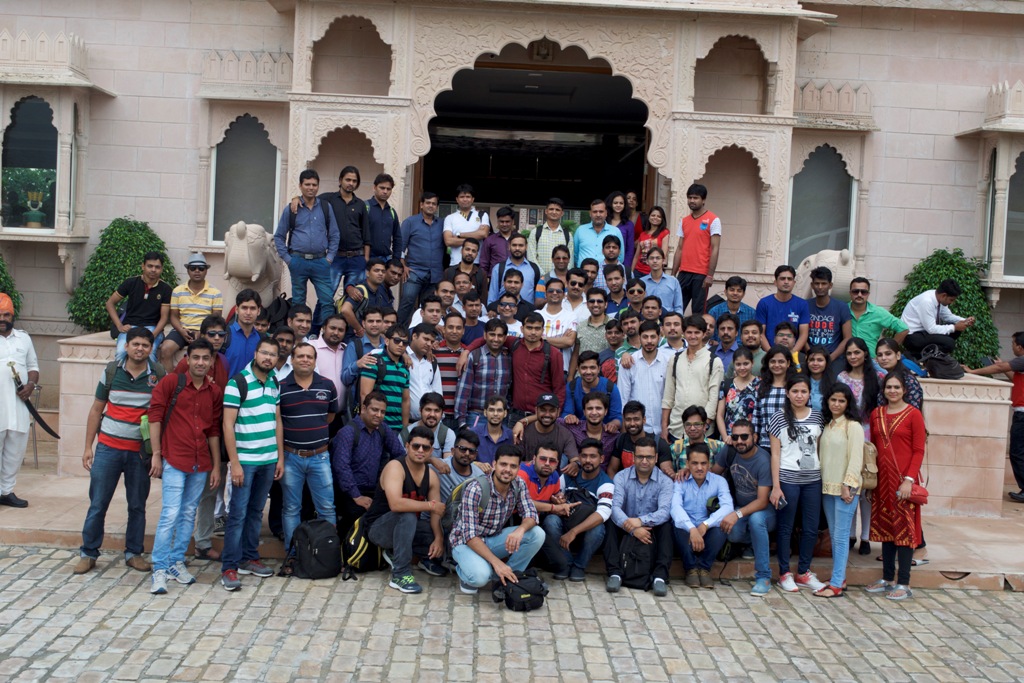 We received a warm welcome by the hotel staff as they served welcome drinks. Then we went directly to our rooms for a royal stay at the resort. While some employees relaxed for a while, some explored the splendid beauty of that place. Few were busy photographing and others started playing board games, UNO, and badminton.
It was a long way and employees were waiting for the delicious lunch to get served. It was a sumptuous buffet served at noon when everyone was crushing their appetite.
There's an outdoor pool in front of the banquet hall, so after having lunch, boys and girls jumped into their part of a pool with loud music. We enjoyed the pool party by dancing and playing pool games.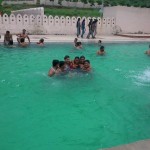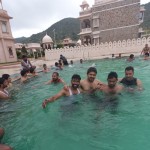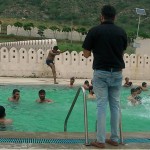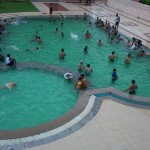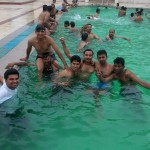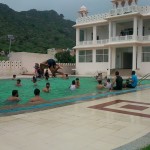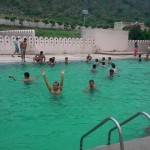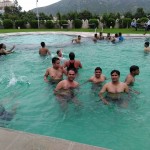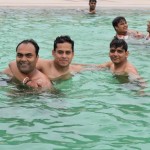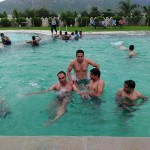 Snack time! Yes, again as the pool party already digested our lunch, we were in a mood of thrilling adventures and we went on a trekking trip to Aravallis for having refreshment at the top of the Hills. Aravalli Hills are rich in natural beauty, covered with an unending carpet of grass and sand. We enjoyed the delicious refreshment and captured some amazing nature scenes in our digital devices.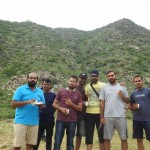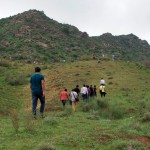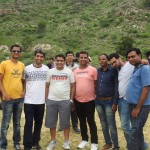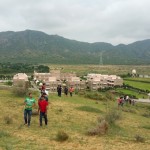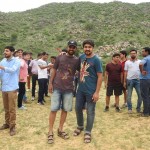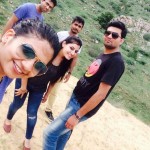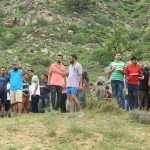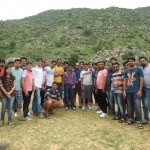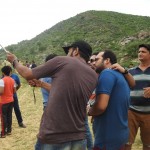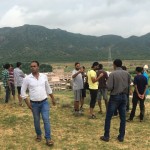 A picnic is an entertainment event and that could never be completed without games and activities. There is an outdoor playground in a resort to play outside games. Our management team organized a variety of fun (team) games like Kabaddi, Tug of War, Floating Brinjal, three leg race for girls and Search the way for both of them.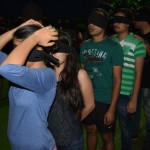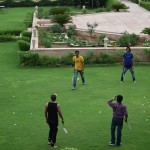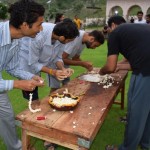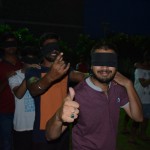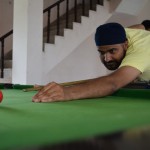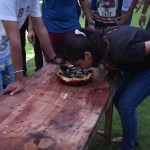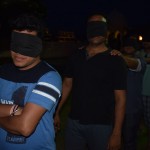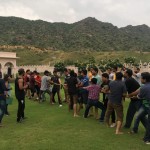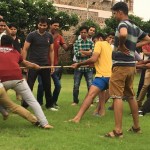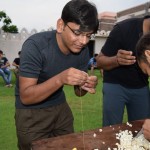 The activities started with Tug of War rope game in which, among four teams, the final match was held between two most powerful teams, i.e. The Strikers and The Warriors. However, Warriors with all their strength, strong pulls, and strategies won the game.

Another tricky game- Floating Brinjal that didn't require body strength but a sharp mind with clever tricks and the game was won by two of our female content writers.
Kabaddi followed by all other games was played with full enthusiasm by each player. Played by four teams; the final match was between Strikers and Warriors. Both teams moved heaven and earth to win the game but Strikers stole the audience's heart by showing their strategic moves.
They swiped off the complete team twice and earned bonus points as well. Both raiders and defenders in Strikers were stronger than the opposing team, which declared them the ultimate champions of Konstant's Kabaddi League.
Now, it was time for some DJ and dance, which was followed by dinner at the restaurant of the resort. After partying and having delicious dinner, everyone went to the rooms and slept to regain energy for the next day.
Wake up all!!!!! Again, it's swimming time and simultaneously there was a breakfast arranged in the restaurant space. Some employees were enjoying the morning swim bath while some were having healthy breakfast. We were overwhelmed as the trip ended successfully.
After all the activities and events, our CEO and Director, Mr. Vipin Jain and Mr. Manish Jain, respectively appreciated everyone's efforts and participation with their words of praise and encouragement.
Finally, the time arrived to say goodbye to that magnificent place. Yes, goodbyes are never easy, but we were taking a bag full of unforgettable memories with us.
This picnic thrilled us to the endless pursuit of pleasure and luxury, kept us away from all hustle bustle of daily life and made us enjoy every second adding one more treasured story in our life.
The post A Royal and Adventurous Trip to Bhanwar Singh Palace, Pushkar appeared first on Konstantinfo.