Well, it's that time again. A chance to look ahead to the year in prospect. And to consider some of the technological marvels (or mishaps) that will probably loom large on that horizon.
Web-scale IT
The comparative success of cloud-hosted infrastructures for enterprise deployment has inspired corporate IT administrators to rethink their approach to on-premises systems, so as to emulate the best features of computing on the web.
Adopted by fewer than 10% of organizations in 2013, this so-called "Web-scale IT" approach is anticipated to be in use internationally by over 50% of enterprises by 2017. Businesses will look to integrate the architecture, processes, and practices of major players in the cloud market in providing applications and infrastructure at a faster, more efficient, and scalable rate.
Core components like network hardware, servers, and storage are being redesigned in accordance with a new Web-oriented architecture (or WOA) which allows developers to create highly flexible and resilient systems and software.
Big Data Skills Nurturing
While it may not (yet?) have lived up to its initial hype, there's no denying that big data gathering and analytics do have their uses. To date though, enterprises as a whole have not realized the full potential of big data – due in part to the shortage of workers in the data analytics field who have the requisite skills. This situation is likely to be exacerbated by the anticipated emergence in 2017 of new big data architectures for coping with unstructured information and real-time inputs.
To address this issue, institutions of formal education like Carnegie Mellon University, New York University, North Carolina State University and others across the world have initiated degree programs in data science and related disciplines. But these efforts can only alleviate part of the skills shortage.
Proactive enterprises have responded to this challenge in turn by instigating their own internal recruitment, training, and mentorship schemes for big data analysts and related skills nurturing. Rotational programs whereby staff are cycled periodically between different business silos to gain experience of big data in various forms are also becoming more common – a trend expected to accelerate in the year ahead.
Corporate mLearning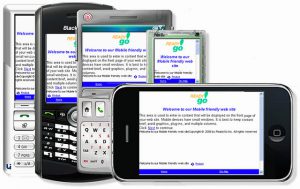 The growth in Bring Your Own Device (BYOD) policies and the expansion of corporate networks beyond the data center and head office are creating new opportunities for mobile or mLearning – an expansive discipline which disseminates both training materials and information required for incident response and performance enhancement, in real or near-real time.
Mobile learning strategies for corporate training typically involve an on-demand service that makes available short modules of educational content or resources that may be individually configured by mobile device users, who can set their own timetables and preferred methods of content delivery. It's generally agreed that this technique promotes knowledge retention, user engagement, and greater adoption of the technology.
In terms of performance enhancement, the potential for real-time delivery of essential information and resources is already being explored in areas as diverse as tele-medicine (remote consultations and surgery), production design, sales and customer care, and the provision of services and technical support. Expect mLearning and its related techniques to figure in corporate strategies for 2017.
Intelligent Agents And Automation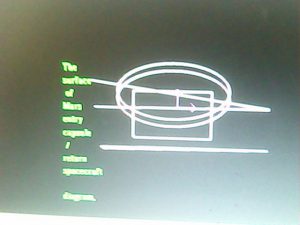 Traditional IT set-ups which were dependent on manually coded scripts tend to fall victim to redundancy when (for example) the original author of these scripts leaves an organization, and leaves behind little evidence of the work they've done that future workers can build on. 2017 will likely see problems like this being addressed through a greater emphasis on IT automation and documentation – particularly in areas such as script discovery and archiving.
Beyond the realm of IT administration, expect automation to figure large in combination with artificially intelligent cognitive Technologies. These AI/cognitive systems fuel intelligent agents – platforms that can use learning algorithms to understand user behavior. Over time, these agents can gain enough familiarity with a user to be able to effectively anticipate their needs and make decisions on their behalf.
We're still some way down the road from that level of machine intelligence, but these technologies are finding increasing application in areas such as customer support, financial services, Help systems, and technical support delivery.
Hybrid Wireless
Interfaces and software that permit devices to integrate and translate between different wireless service providers, frequency ranges and protocols are empowering an emerging breed of hybrid wireless technologies to extend the connections between cellular, WiFi, light, radio, and other services. Between 2017 and 2021, it's anticipated that a virtual network infrastructure will grow to allow a mesh of technologies linking customer engagement and other platforms globally with the evolving Internet of Things (IoT).
About The IoT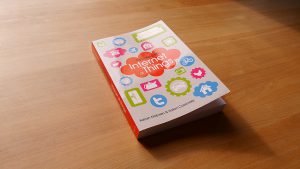 A recent report by Gartner, Inc. highlights some of the developments we should anticipate in the IoT itself over the coming two years. These include:
· The increasing emergence and development of security technologies to guard Iot Devices and platforms
· New algorithms and analytical tools specifically geared to monitoring and making sense of growing IoT data streams
· Enhanced tools for monitoring and managing the multiplying numbers of IoT devices
· The development of short-range, low-power networks for linking IoT devices
· A shift in emphasis for Low-Power, Wide Area Networks (LPWANs) to reduce operational costs, extend IoT device battery lives, and deliver low data rates
· The development of a new range of operating systems, specifically catering for IoT devices