With millions of people taking advantage of online education, and with three-quarters of companies offering some kind of online instruction for their employees, it is clear that this form of Learning is becoming an integral part of education in many different contexts. From full college degrees offered online, to degrees and certificates that incorporate both online and in-class learning, to continuing education courses provided through an institution, online learning is a convenient and accessible way for students to expand their knowledge.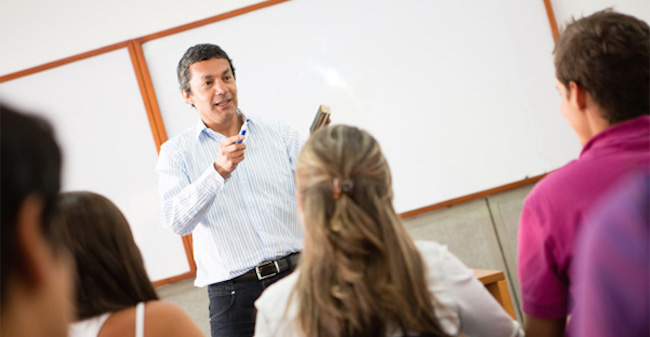 In order to provide students with an online learning environment in which they can thrive, however, you must provide them with Web Development and web design features that encourage them to learn. Here are just a few of the elements you should strive for in your site.
Focus (Distraction-Free)
An e-learning site must be devoted to a single purpose, and that is helping the student to learn. As a result, your web design needs to facilitate the student's ability to focus, work through the material, and avoid distractions. For example, your web design on each page should create focal points that direct students' eyes to the part of the material with which they need to be engaged. This kind of visual guidance keeps students focused on the most important ideas in each section of their course so they can learn them better.
Simplicity
Most websites benefit from having a web designer remove conflicting and extraneous elements from each page. However, e-learning sites in particular must include only the essential information on each page. Your goal should be to leave in each section only those colors, fonts, images, and words that direct students to the learning goal you have for them. This simplicity fosters the attention needed to master critical learning goals.
In addition, you should embrace white space and readability on your e-learning pages. White space makes it easier for students to focus on important material, avoid distraction, and remember facts. Easy to read fonts make it simple for students to absorb information. Together, the removal of extra material, the inclusion of white space, and the use of readable features creates a course that facilitates learning.
Ease of Use
Creating a course that is easy to use can improve students' experience and motivation. Beginning with registering for the course, make the process as intuitive as possible. For example, hire a web development company to create registration forms for courses and class events. Build a calendar that shows the availability of classes. Integrate security checks so you can easily identify students. Then, build usability into your course material with the assistance of a skilled web designer or developer. The resulting website should be easy to understand, intuitive to use, and simple to navigate.
SEE ALSO: How to Simplify Your Web Design
Interactivity
Interactivity can be a useful tool in helping students to learn. It can also be a useful tool for you, the course manager, as you try to keep up with the taking and grading of quizzes and tests. As a result, consider using a professional web development company to build interactivity into your e-learning website.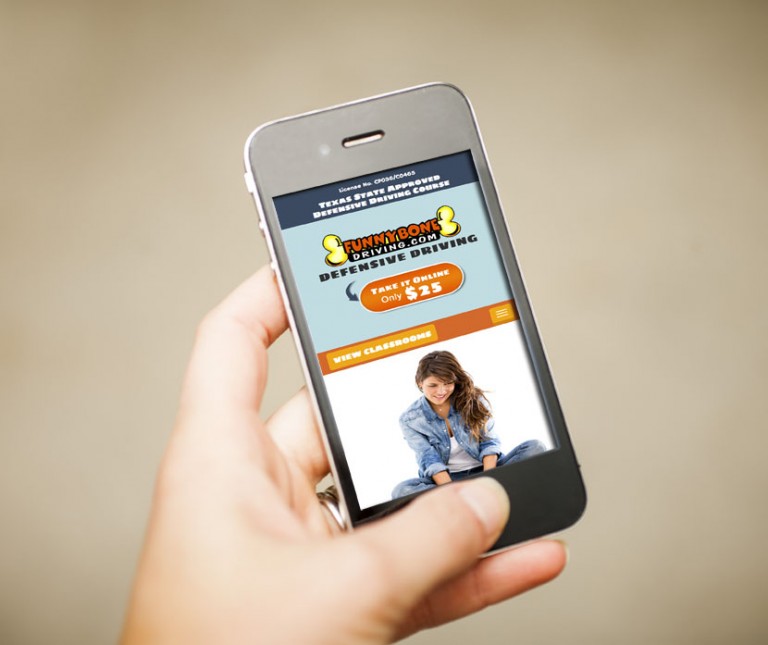 For example, interactive quizzes and tests allow you to alert students to their performance immediately and/or help you to reduce the amount of grading you need to do. Interactive elements in course content can also facilitate learning by engaging students in a way that would be impossible otherwise. Your web development company should be able to assist you in building engaging and effective interactivity into your courses.
Consistency
In addition, make sure that the colors, patterns, layouts, and images you use throughout your e-learning website are the same on every page. Using different colors on your registration page and on your content pages can make people wonder if the course they are taking is the same one for which they registered. Changing the layout of your content from one section to another can cause confusion. Remain consistent even when you integrate registration pages, security questions, tests and quizzes, and even completion certificates. This type of consistency will make it easier for students to learn from and interact with the course.
Media Variety
Classroom teachers are usually equipped to help each student learn in the manner that is easiest for them. When you are designing your e-learning website, you can similarly encourage students' learning by integrating a variety of media options into each course. For example, written lecture outlines might be enough for some students. However, others might benefit from a video or an audio recording of the lecture. Ask your web developer how they can help you to include video, audio, and written elements into each course in order to accommodate the learning preferences of all of your students.
Self-Pace Options
Online learning students often choose this option because they are too busy to attend in-class courses. They need an e-learning set up that accommodates the limited time they have to devote to their studies. That is why including the ability to pace themselves can be a smart move when creating your e-learning website.
These features allow students to save their place in a lecture, take tests and quizzes when they feel ready, and otherwise move through the course as their time allows. Your web development company should be able to help you identify and integrate features that will make self-pacing possible for your students.
Whether you are trying to create online material, build identity verification features into your site, facilitate course registration, or simply improve the look of your online learning courses, you can benefit from the services of a web developer who can create a website that fosters learning in your students. There are many elements that such a website should possess. However, the most important include focus, simplicity, ease of use, interactivity, consistency, media variety, and self-pace options. Work with your web development company to include these elements in order to make learning easier and more enjoyable for all of your students.
The post Elements of a Web Design that Foster Learning appeared first on Web Marketing & Web Development Company Blog - WEBii.