Choosing a
Laptop
is a lot harder than it should be – everyone has multiple things to take into consideration.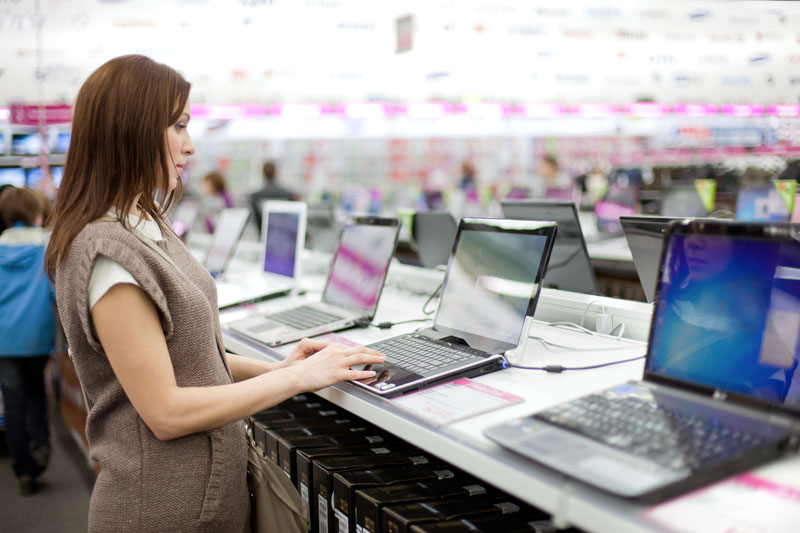 Don't get yourself confused by all the specs when it comes to buying a laptop; rather stick to these top three rules…
These days, you can buy an advanced laptop for a fair price without costing you an arm and a leg, however don't expect a cheap device to do much more than web surfing. Chromebooks are easy to find, speedy laptops for a decent price – some even have touchscreens.
Even gaming laptops can be purchased for much less than you would expect, but if you are interested in virtual reality the cost will rise up quite a bit!
Make Sure it's Lightweight
How often are you going to be carrying your laptop around with you? If you're going to be commuting on a regular basis with your laptop, then you'll need to stick to a device that is small and lightweight.
Most super slim laptops aren't as powerful and the battery life isn't as great, however this is what you'll have to trade to have portability. Lugging around a heavy laptop is going to get old really quick!
For most of what we do today – Facebook, YouTube, streaming, emailing, etc. a budget laptop will work absolutely fine. That is why, when you invest in a laptop, you should pick one that has a design that you really like.
The look and feel has to really appeal to you – you are going to be looking at it all day after all! Consider the screen size, weight, thickness, keyboard design, the touchpad and even the colour and/or pattern.
When you're buying a laptop, don't confuse yourself with all the nonsense about processors, storage, graphics, capabilities, etc. – stick to these three rules and you'll find a laptop that's right for you.
Looking for a laptop that meets your needs? Do not hesitate to contact us at The Computer Guyz in Cape Town or Centurion today!