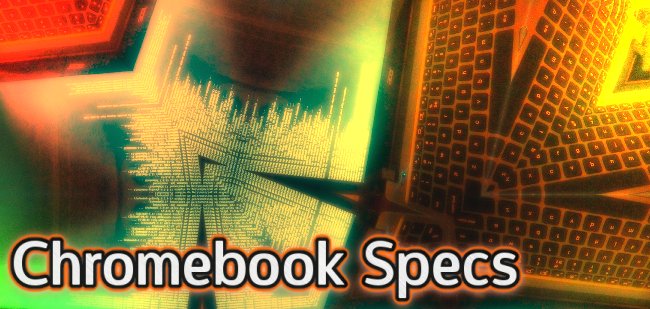 Thinking of buying a new Chromebook but not sure which one to choose?
Use our comprehensive specs comparison table and buying guide to quickly see the differences between each model, and find the best Chromebook for your needs.
When Chromebooks first appeared in the summer of 2011, it looked like Google had created a computing system without being entirely sure who it was aimed at. However since then, while not yet having quite taken over the world, Chromebooks have steadily increased in popularity, and matured from something which was experimental into a mainstream device.
Why choose Chromebook?
Let's cut to the chase here – Chromebooks are very affordable computers, and current models now have enough power to compete with a traditional Windows laptop for most tasks. Since Google has allowed manufacturers to use the Chrome OS operating system for free, this cost saving is typically passed on to the customer in the form of lower priced machines (Microsoft has also started doing something similar with their "Windows 8.1 with Bing" licenses).

Another innovative feature pioneered by Google is hassle-free updates and maintenance.

Unlike other desktop and laptop systems, once you have a Chromebook, you'll never have to pay for or worry about software updates, as everything is designed around the idea of working with the least amount of housekeeping.

You don't even need to use antivirus software, since security is taken care of by automatic updates.

This approach also makes Chromebooks very appealing for schools and other establishments where IT support can take up a lot of time and money. A fast boot time of 5-10 seconds and instant-on resume are also popular features.
Specifications by release year
We've broken down the model specs. alphabetically by year, starting with the most recently released (or announced) models. Unless you're looking for refurbished versions or on a limited budget, it makes sense to look at the newest models since they generally have improved CPU speed and power efficiency.

Make sure to check the notes below for hints & tips on how to interpret the different features listed. Battery life numbers are manufacturer estimates and are usually reflective of run times under typical to light usage.

We've also listed some product codes associated with certain models – these usually represent slightly different memory/disk/processor configurations that are available for that model.

New comparison features:
Octane performance graphs – Click on the "Display" button under each table to switch to graphical charts comparing Octane benchmark performance.

Note: Octane scores are user-reported and collected over a period of a few months. Since newer benchmark test runs tend to give slightly better scores than older ones, it should be considered that there is a margin of error of a few hundred points around each score.
IPS, Touchscreen and FullHD selection buttons – Click on these buttons to highlight the Chromebooks which come with these features (IE9+).
Alternative benchmark options – You can also switch the charts to Geekbench and PassMark scores. See the "Benchmarks" section below for additional notes on how each benchmark is calculated. For all benchmark types, a higher score is better.
Latest Update:
27th January 2016 - Added multiple extra models to the 2015 table, fixed some links and
Performance
scores
2015 Chromebooks
"; // Span for the score text span_html+=""; span_html+="