Econet Wireless has begun the installation of Tesla's Powerwalls at its base stations across Zimbabwe. The Telecoms company is installing 520 Powerwalls to ensure that its network is available 24/7 despite frequent power outages that has characterised Zimbabwe in the last couple of months.
A self-powered home combines solar energy and Powerwall to independently power your home day and night. During the day, solar panels may produce more energy than your home uses. Powerwall stores that excess solar energy and makes it available on demand, even after the sun has set. Through the Tesla app, you will have full visibility into your self-powered home.
The project is being handled by Distributed Power Africa, DPA, an Econet subsidiary. This involves the installation of two Powerwalls for each base station. This is Tesla's most extensive telecoms initiative to date, according to Norman Moyo, Group CEO Econet Energy. Bearing in mind that Econet Wireless currently has about 1,300 base stations across Zimbabwe, this will be truly be the beginning of a good initiative.
Each pair of Tesla Powerwalls could power a base station for as long as 10 hours on their own. A typical equipment installation including 2 Powerwalls and supporting hardware costs an average of $14,100.
Last year, due to the incessant power outage, Econet Wireless decided to use Tesla Powerwalls to address the situation. It installed Powerwalls at one of Econet's telecommunication towers to provide backup power and after a 12-month trial period, they are impressed with the performance.
"We were impressed with the performance of Tesla Powerwall during the trial stage. It addresses the power back up requirements, offers 100% depth of discharge and has a wide temperature operating range. It also offers real time monitoring and will help mitigate against current battery theft issues being experience with Lead Acid Batteries. We look forward to working with Tesla on other initiatives in energy security", said Norman Moyo.
Related Story: Distributed Power Africa (DPA) and EDF (Électicité De France) sign agreement to jointly develop Commercial and Industrial (C&I) and hybrid energy solutions to the African market.
Norman Moyo also addressed the issue of theft of the Tesla Powerwall, saying that they are being put in cages. He also said that Lithium Ion batteries are less likely to be stolen than lead acid batteries: "South Africa and Zimbabwe are amongst the many African countries where increased cases of battery theft have been reported to be the result of frequent power outages in areas with intermittent grid supply. Businesses are looking for solutions to secure reliable energy supply, and the replacement of lead acid batteries with Lithium ion batteries like these is the solution to insure against asset loss and reliable power backup."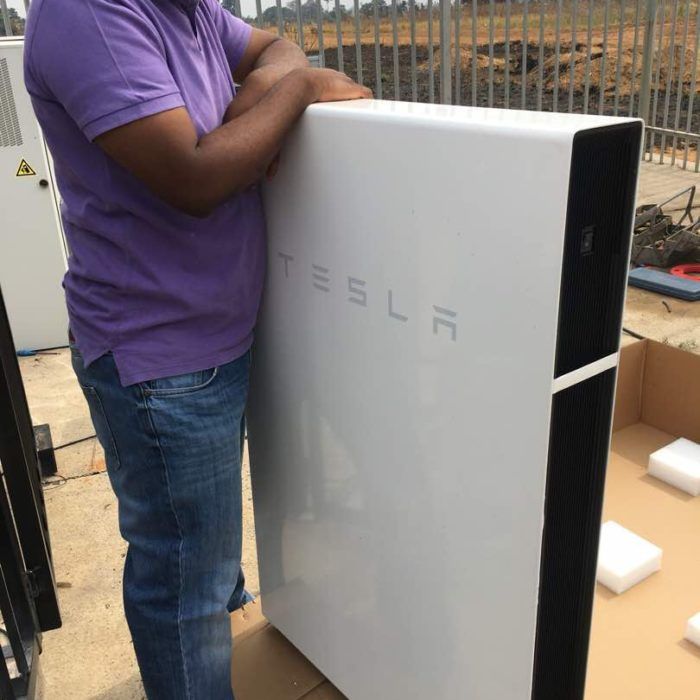 With the successful implementation of this project, it is expected that DPA will roll out the Tesla Powerwall initiative to other Econet sites and operational countries. The first 65 sites will be installed in the coming months in 2019.
The post Econet's installation of 520 Tesla Powerwalls is most extensive in Africa to date appeared first on Innovation Village.