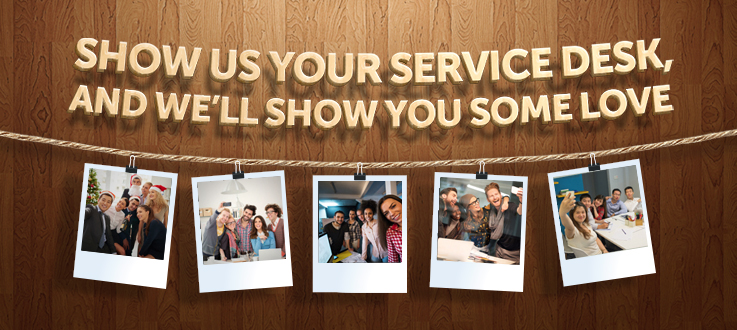 Your Desk says a lot about you. Turn around and take a look at your desk. Does it say you're…
the creative type, who likes being surrounded by random, quirky knickknacks?

the messy type, with a mountain of papers, manuals, and soft drink bottles lying around?

the "cleanliness is next to godliness" type, whose desk would meet ISO cleanroom standards?

some other type that we've never even heard of?
Whatever the case, let us see your desk. We won't judge. We just want to see how you actually work!
So take a moment to slow down and smell the mistletoe this holiday season by snapping a picture of your workspace. Get your whole team in there if you can – just make sure we can see the desk! Then share your image with us. We'll send out exciting goodies to the ones that catch our attention. You can submit the images using this form or on social media using the hashtag #myservicedesk. Show us your desk right away!
Happy holidays from ServiceDesk Plus.