In this comic, Jelia Lepetit from Dorkly illustrates the sad "financial" Reality of most of those amazing fan made films we present to you on Geeks are Sexy each week. Often, these videos cannot be monetized for copyright reasons, and even when they are, the amount of money creators earn from their projects is absolutely ridiculous.
If a fan film earns a "Cost per Mille" of $5, which is really good these days, it means the video would need to get 200,000 views to generate $1,000. This is extremely low considering the amount of work that goes into making fan films and is the reason why people need to help creators in any way they can if they enjoy what they do.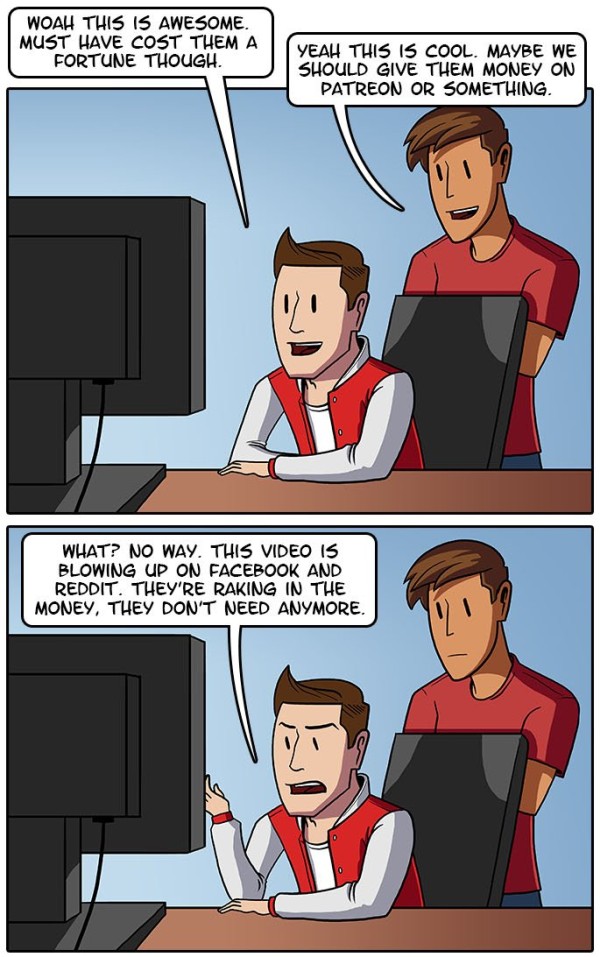 [Source: Dorkly]
The post The Reality of Those Super Impressive Fan Made Films [Comic] appeared first on Geeks are Sexy Technology News.