Naturally, I have to talk about something from the state up North.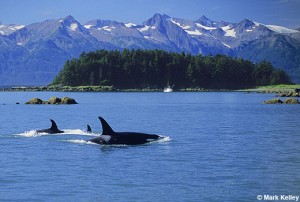 Although there are Orcas–northern residents and transients–in Alaska, I am much more familiar with the Humpbacks. Humpbacks, Megaptera novaeangliae, are pretty much the cutest thing on earth… if a fifty foot long whale can be cute. If these whales were in the dining hall, they would reach from door to door. As a result of their size, humpbacks must eat incredible amounts of food. Making mass consumption possible are the folds of skin underneath their mouth that run from their lower mouth to their cute belly buttons. These rorqual whales, those that posess underside folds, can expand their mouths when feeding to accomodate more prey! mmm.
Near Juneau, we frequently see humpbacks blowing water out of their split blowholes (typical of Mysticetes). Another common behavior is bubble feeding where they scare schools of herring by surrounding them with a circle of bubbles, effectively trapping them inside. Breeching is also amazing to see and sounds like a bomb exploding that can be heard from miles away. One time my dad and I were out fishing and we saw a humpback just resting at the surface. At first we wondered if it was injured, but began to notice a little movement. These behaviors are curious and suggest that there is a lot we don't know about our smart mammal brethren. Sometimes you have to wonder if they are curious to see how we act as well.
Some pictures: I captured this last one and the rest were taken by Mark Kelley, a good friend and wildlife photographer.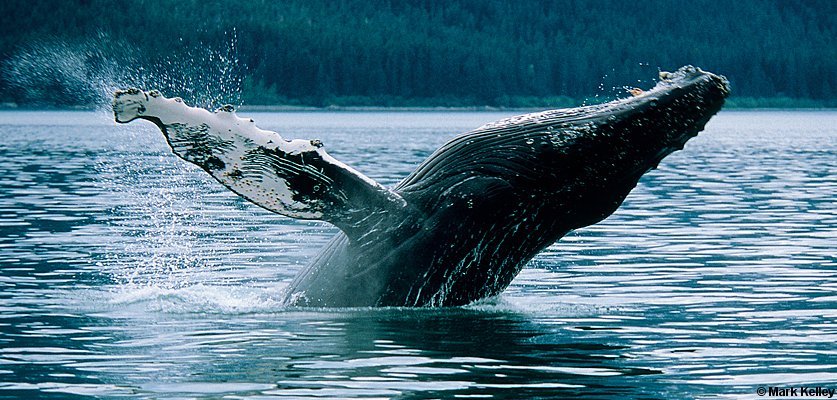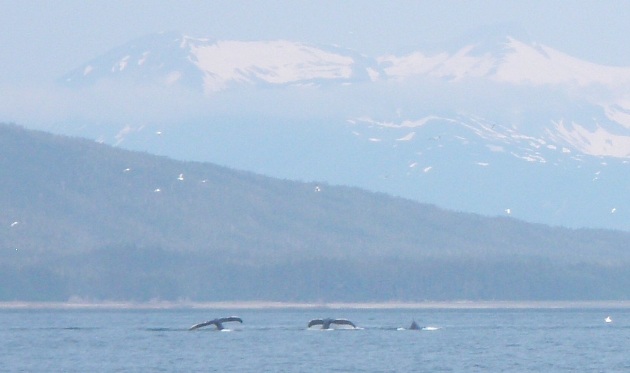 By Michael Riederer