Since its debut in November 2022, ChatGPT, an artificial intelligence based chatbot app POE created by OpenAI, has been widely popular. The chatbot can respond to questions with responses that resemble those of humans, and it can even produce essays, articles, assignments, and even songs. ChatGPT has grown to be so well-liked in just a few months that the Microsoft-backed AI research startup also launched a premium open version of the service called ChatGPT Plus. Only consumers in the United States have access to the chatbot's paid version at this time.
However, various academics from all around the world have drawn attention to ChatGPT's detrimental effects on students. Additionally, several educational institutions, both domestically and internationally, have prohibited the use of Chatbots. However, ChatGPT's increasing popularity has also posed a challenge to competing companies like Google.
To compete with ChatGPT, the search engine giant and other businesses are now creating their competing chatbots. Recently, Quora opened its AI Chatbot that enables users to speak with a variety of AI chatbots, including ChatGPT.
What is POE?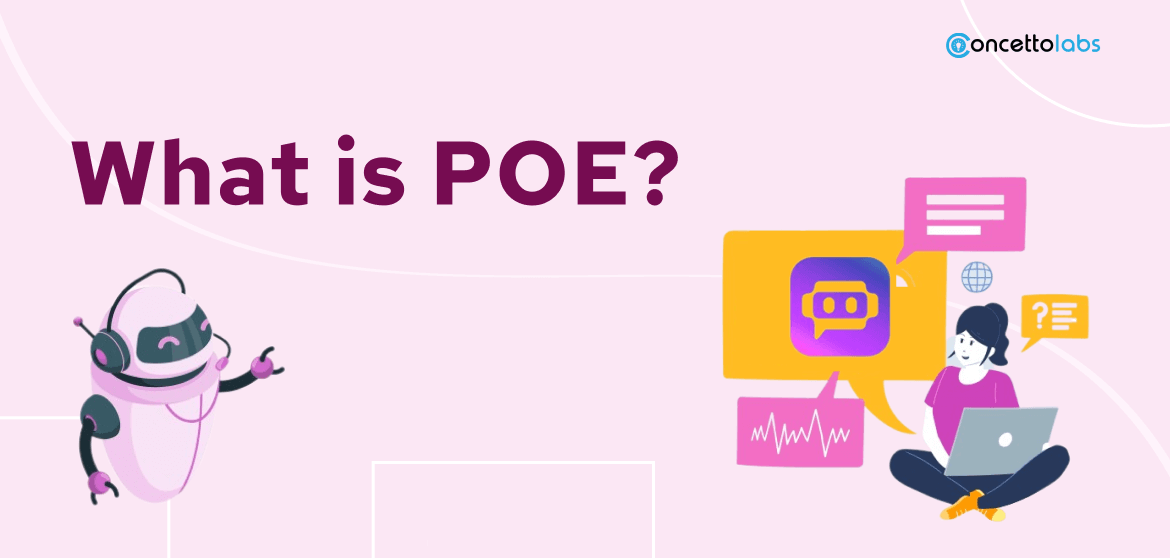 Poe stands for "Platform for Open Exploration," a new AI chatbot software from Quora that allows users to ask questions and receive responses from a variety of AI-powered chatbots. Quora has announced that Poe is now available to the general public.
The OpenAI and Anthropic models that are currently powering the Poe app were developed independently of Quora and introduced as a stand-alone product. It provides customers with a simple chat interface powered by AI bots.
First launched last December, it will expand to all major platforms and offer more bots shortly.
The three different AI chatbots that are now accessible can be switched between users. Sage, Claude, and Dragonfly are examples of chatbots with broad knowledge. OpenAI powers Sage, Dragonfly, and Claude, while Anthropic technology powers Claude.
According to Quora, once the model meets a high enough threshold for quality, it will eventually be made available on Quora's website where it can reach its 400 million monthly visitors.
Benefits of Using POE Chatbot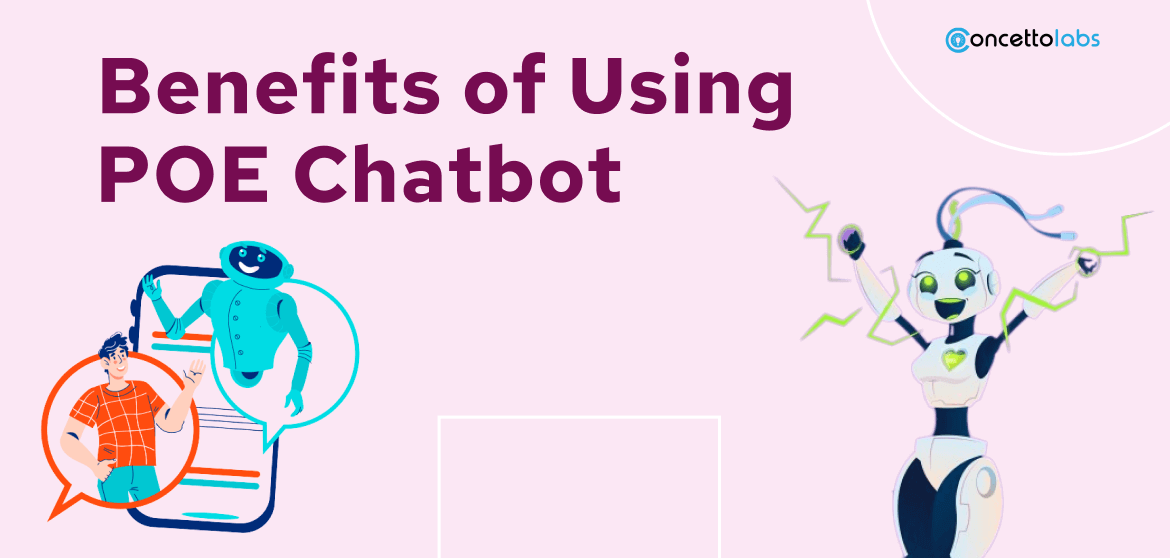 1. Users Can Get Proactive Help
With conversational AI, you can start dialogues with customers to address frequently asked questions, decrease instances of buyer uncertainty, fix navigational issues on your website, and improve the transparency of the checkout, payment, and delivery processes. Your brand's value and perception will be strengthened as a result.
2. Users Can Receive Unending Patient Support.
A chatbot is immune to human-related errors, but a human agent can run out of patience, grow impatient with frequent inquiries, or even overlook a request on a busy day. Chatbots can assist you in giving customers a better experience if you have unending tolerance.
3. Users Can Receive Round-the-clock Assistance.
AI chatbots enable real-time, round-the-clock connection with clients to handle routine activities and simple inquiries. Higher levels of satisfaction and trust will result from this. Customers won't have to wait for a response from the next available representative during business hours.
4. Users Can Get Contextual AI-driven assistance That is Multilingual.
In addition to answering queries and offering customer service, AI-powered chatbots can offer tailored, contextual, value-driven support that your customers will highly value. They can be configured to understand and respond in any language, expanding the reach of support operations and providing the target market with tailored experiences.
5. Working of Poe AI Chatbot
Poe will support "many bots,", and its applicability will be greater than that of other chatbots already on the market. Poe's major goal is to develop into a bot aggregator. This will make it easier for consumers to access numerous chatbots. Additionally, a single app will maximize chatbots that can be applied to many activities.
Create your own Chatbot today with Concetto Labs!
Request for a free Call!
Conclusion
While best Open AI chatbots App Development Company aren't meant to completely replace human agents, they do jobs that are challenging to complete with only human effort. They are not only well-liked by brands that are independent of any particular industry, but they can also be applied to a range of use cases within businesses, such as marketing, sales, lead generation, and support, to enhance customer connection.
The post POE Chatbot – Quora's New AI Chatbot App appeared first on Blog Concetto Labs.