India is continuously developing plans to bring the new operating system to the market to decrease Google Android's OS dependency. Various competent technologists have created a new operating system that will work on phones. You can contact Android app development company to get more details regarding the difference between BharOS and Android.
What is BharOS?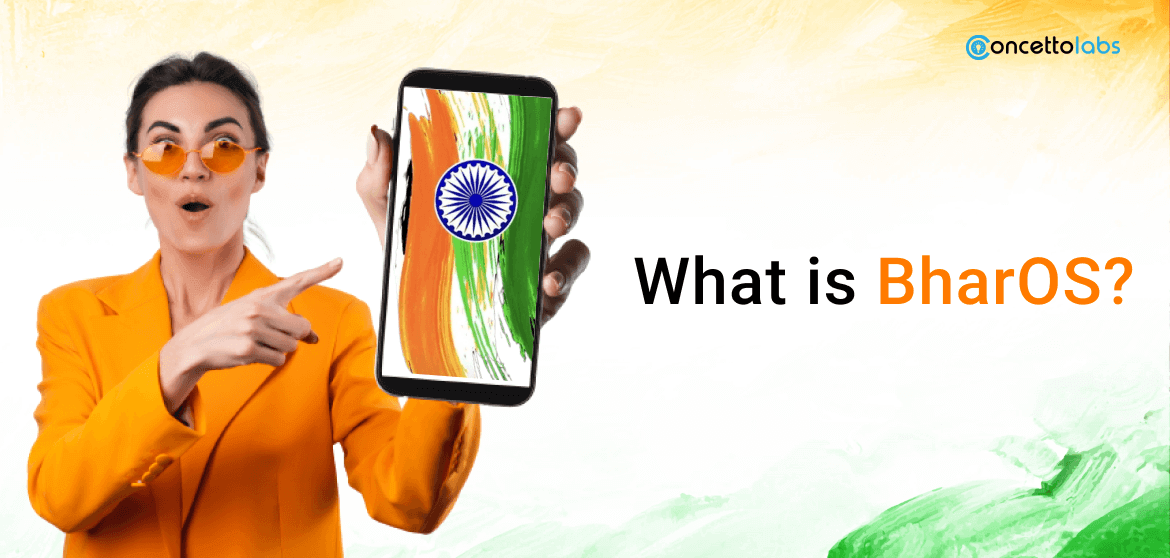 BharOS is an AOSP (Android Open-Source Project)-based operating system that is a government-funded project in India. It doesn't have default Google apps or services like Android has, so users won't be pressured to choose programs they don't know or don't trust.
The free and open-source operating system (OS) was created by the non-profit JandK Operations Private Limited (JandKops), which was incubated at IIT-Madras. This fit with the project's goal of reducing dependence on foreign operating systems in cell phones, considerably advancing "Atmanirbhar Bharat."
When was BharOS published?
Security and safety are priorities for JandK Operations Private Limited. The users will have more control over their mobile phone devices. According to sources, the MoE made an official Twitter announced that the BharOS operating system had been published on January 19, 2023.
It is an open-source operating system that is free to use. It will be available to both private/individuals and public organizations.
What Makes BharOS Unique?
BharOS and Android are fundamentally comparable. Hence, they are highly similar in terms of technology. The functionalities and methodology used by BharOS and Android Open-Source Project are essentially the same because both employ AOSP. The absence of Google Services and Apps in BharOS distinguishes it from Android. Google has gathered data through its preloaded services and applications, sometimes without a user's explicit consent. Similar data-sharing practices are used by other apps available on Google's PlayStore.
BharOS seems safer because it does not include any preinstalled services or apps.
Working of BharOS
BharOS will feature fewer built-in apps than Android does. Users can pick the apps they want to use for their devices. Additionally, it will include a separate app store where users can download and install programs, doing away with the requirement for the Google Play Store.
It is also possible that it will make it simpler for consumers to sideload programs than Android does. Additionally, BharOS might prefer natively created software or apps specifically designed for Indian users, except for a few essentials.
Comparison Between BharOS vs Android
| | |
| --- | --- |
| BharOS | Android |
| Developed by JandK Operations, incubated by IIT Madras Pravartak Technologies. | Google Android developed by Tech-Giant MNC Google. |
| BharOS resembles Google Android in certain ways because it is built on the Android Open-Source Project (AOSP). | |
| No Default applications | Android supports preloaded applications |
| Supports Apps that have fulfilled all privacy and safety features | Google allows every application through Google play to protect and dismiss those violating company's rules. |
| Private App store services | Applications available only on play store |
| BharOS will partner with DuckDuckGo for the default browser | Android has its own default browser Known as Google Chrome |
Can you Install BharOS on your Device?
Can you install BharOS on your Device? Everyone will ask this question. According to reports, BharOS will reportedly be available on various devices, including laptops, phones, and desktops. However, it is still under development, and there is no date for its release. It has been claimed that it works with Google Pixel devices, but the creators still need to provide an official confirmation. Furthermore, unlike Windows OS, BharOS cannot be loaded on every Android phone, so even after a more significant roll-out, not all handsets may support it.
Which one is Better? Android or BharOS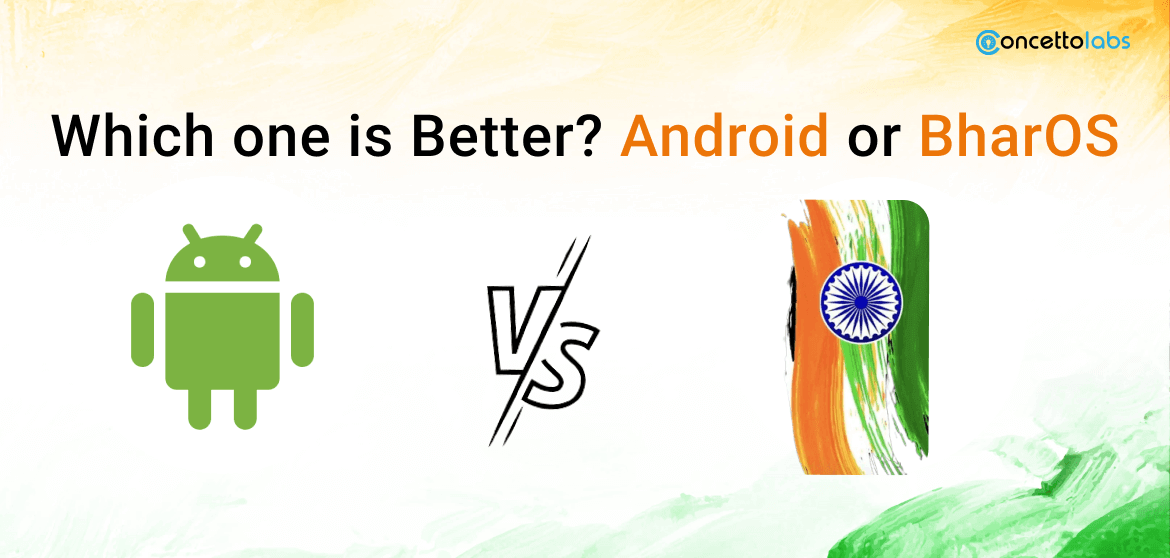 BharOS undoubtedly offers advantages, particularly when it comes to security and privacy. However, there are a few enduring benefits of Android that will be difficult for users to give up. Android genuinely supports a wide range of hardware and gadgets, from a straightforward smartphone that costs Rs 6000–7000 or even less to a sophisticated, pricey, and foldable smartphone that costs over Rs 100,000. What kinds of devices BharOS will support is unknown.
Another benefit is that Android has a large user base, so bugs and issues are reported and fixed promptly. We hardly ever encounter flaws in the Android OS; instead, most bugs appear when OEMs attempt to layer their UI on top of Android. Additionally, we don't know how regularly BharOS will receive security and generational updates.
BharOS is Indigenous Operating
System Developed to bring Something new
Get App Development Services at an Effective Cost at Concetto Labs
Get in Touch With us Today!
The post What is BharOS? How is it Different from Android? appeared first on Blog Concetto Labs.