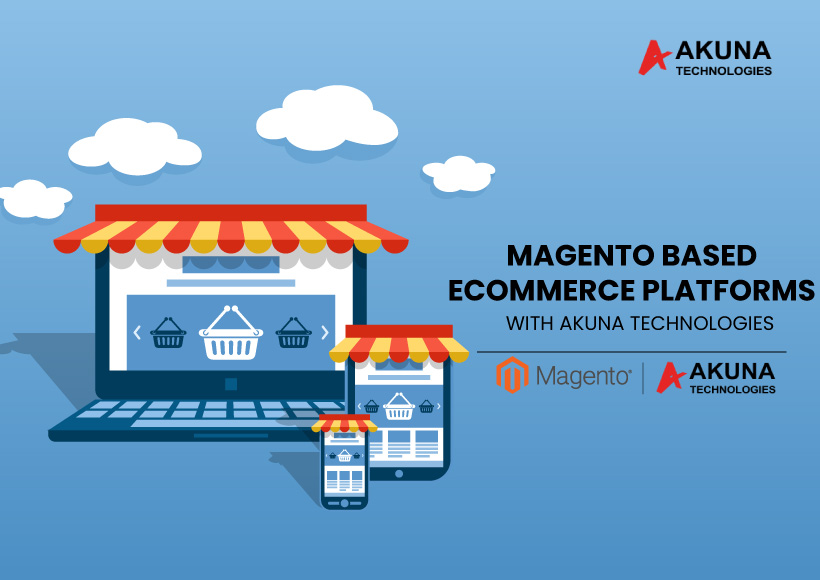 Magento is an Ecommerce platform built on open source technology which provides online merchants with a flexible shopping cart system, as well as control over the look, content and functionality of their online store
WHY IS MAGENTO PLATFORM PREFERRED FOR ECOMMERCE WEBSITE CREATION?
Because Magento is flexible and a more secured platform for ecommerce. It is one of the best ecommerce platforms in terms of features, support, and security. You can develop fully scalable and better ecommerce stores by using Magento.
Magento is one of the leading open source eCommerce solutions and it works fine. It is the most popular open source eCommerce platform with more than 200,000 users. Magento is a self-hosted one which is a great eCommerce CMS platform. In the Magento market it is considered an SEO friendly ecommerce platform.
Why choose Magento?
It provides influential and flexible features and the intuitive administration interface offers superior marketing, search engine optimization along with catalog-management tools to control the look, content, and functionality of all retailers' exclusive Ecommerce website.
Magento is an open source software and it is free to use.
There are many free themes and plugins one can start using to build ecommerce websites of their choice, though some themes and plugins are premium and need to be purchased before they can be used.
Tech facts!
Magento employs the MySQL or MariaDB relational database management system, the PHP programming language, and elements of the Zend Framework. It applies the conventions of object-oriented programming and model–view–controller architecture.
Magento has a steep learning curve and has no proper documentation so expect proper understanding of relations and skills with no less than 6 months of practicing for a developer who has never touched magento before. You can take developer courses from Magento as well but that's hardly affordable to a wide audience.
Magento as a company software is owned by Adobe. This added a missing e-commerce platform piece for them that works in B2B and B2C contexts and should fit nicely in the company's Experience Cloud.
9 Benefits of the Magento ecommerce Platform
Web Design Customization
Mobile and SEO Friendly
Faster Loading Store
Hosting Options
Secure Order Preferences and Product Management
Multi-Website Options
Currency and Language Support
Custom Integrations
Limitless Options
How can Akuna help you with your requirements?
Akuna technologies are a SEO Agency Company, who can help you develop Magento based websites and also provide professional Affordable SEO Pricing with great Monthly SEO Plans.
Need guidance, need professional help, come visit us on our website, click here!
The post MAGENTO BASED ECOMMERCE PLATFORMS WITH AKUNA TECHNOLOGIES appeared first on Akuna Technologies Blog.