Recent graduates from Bill Gates' alma mater have used a patented technology to create the ultimate personal training partner for runners. It's called the Ghost Pacer, and it works by using holograms that are powered by Augmented Reality.
"You cannot train alone and expect to run a fast time"
~ Eliud Kipchoge (Marathon World Record Holder)
Runners know that getting the most out of each run requires running with a partner that is slightly faster than you and pushes you to stay on track. Unfortunately, in today's busy and complicated world – not to mention social distancing requirements – finding the right partner and coordinating regular times and locations for runs can be all but impossible.
However, a couple of recent graduates from Bill Gates' alma mater, Lakeside High School in Seattle have just very recently come up with an innovative solution for this problem by using mainly Augmented reality. Their A.R.-based solution is simply called the Ghost Pacer.
Basically, the Ghost Pacer is a set of augmented reality glasses and headset that were built specifically for runners. As mentioned before, these AR-based glasses work by projecting a holographic avatar that users can race against outdoors, and that same avatar will basically work as the ultimate training partner for each and every single user.

Furthermore, by using an associated mobile app, users can upload a route and speed for their holographic avatar, and then run with it just as they would with a live partner.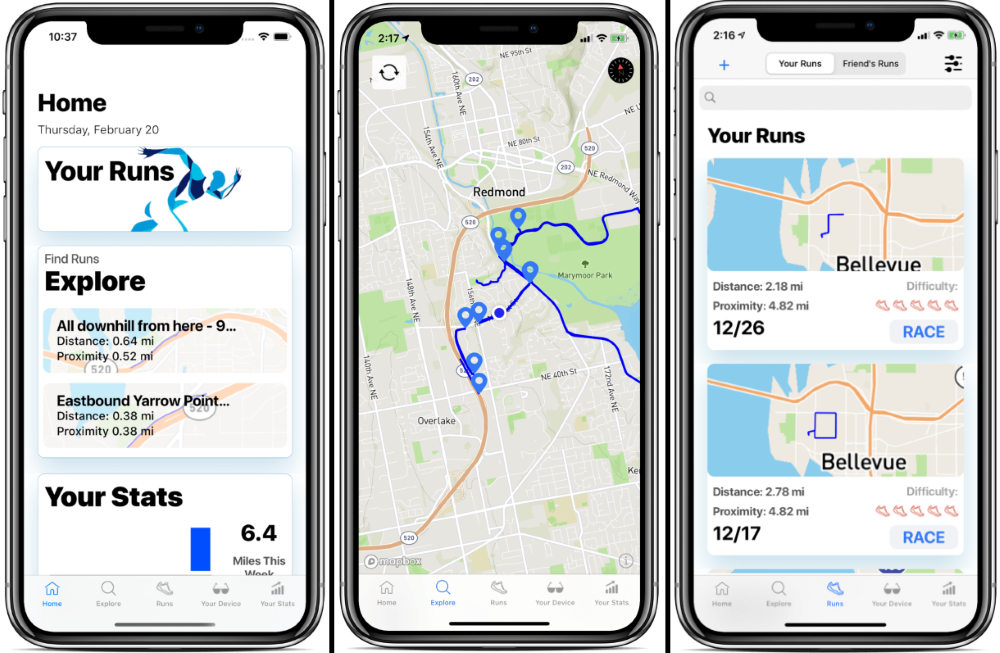 The Ghost Pacer in Action
"Nothing is a perfect substitute for running with another person," says CEO AbdurRahman "AR" Bhatti, a former all-state cross country runner himself, "But racing against a holographic avatar that you can train with anywhere at any time is the next best thing."
The key features of the newly invented glasses and headset solution are:
It is supported by a patent which focuses on the headset's unique optical system.
The glasses have sensors and possess enough processing power and to create a realistic avatar in 3D space
The entire unit weighs just 90 gram – making it only slightly bulkier than your average pair of sunglasses, but still sleek enough to ensure that the glasses do not make the user look like some sort of cyborg
A prototype model of the headset has already been built
AR Bhatti and Jensen Turner, Ghost Pacer's CTO, met at the Lakeside School their freshman year and have spent the last three years working on the Ghost Pacer. AR originally came up with the idea while training on his own for an upcoming cross-country season and finding himself frustrated that he couldn't hit his target times along his training routes. He realized that training was way more effective while running with others. Since aligning schedules with other people was proving nearly impossible, AR came up with the idea of the Ghost Pacer – a partner you can run with anywhere, at any time.
Working alongside a team of experts in technology and fitness along with a dedicated team of their high school classmates, they set out to build a headset that could create a 3D hologram, while also being light enough to wear while running. "The process ended up being more expensive and time-consuming than we had initially planned for. The hardest part may have been convincing local angel investors with deep technology expertise to bet on a couple of 18-year olds."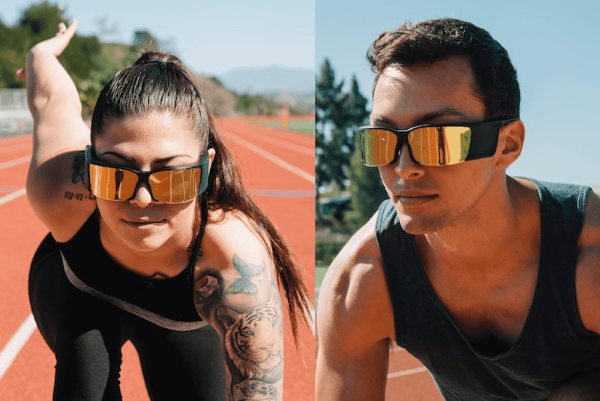 A Revolutionary MR Form Factor
The founders both emphasize that the Ghost Pacer is a general purpose augmented reality product. Instead, they view the Ghost Pacer as a fitness product that happens to implement mixed reality in order to add a competitive boost to each workout. Says Turner "We like to think of the Ghost Pacer as being built FOR runners, BY runners." All of the Ghost Pacer's features are geared towards giving the user a more effective fitness experience, from integration with the fitness app Strava, to allowing users to race against avatars that replicate their friends' paths and speeds from previous workouts, allowing athletes to train together even if they can't run at the same time.
The Ghost Pacer will be launching on Kickstarter on August 5th at a starting price point of $199.
One of the primary goals of the team was to develop a product that was affordable for both casual and dedicated runners, or, as they put it "provide all runners with the ultimate training partner, no matter their speed."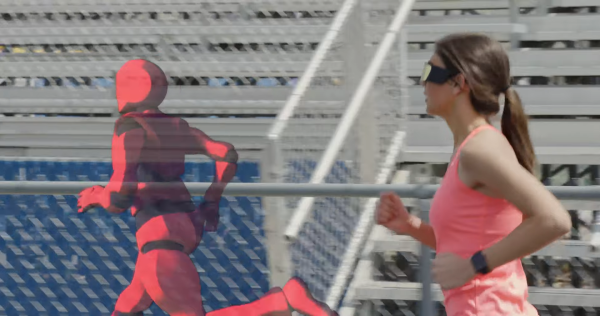 For more information contact AbdurRahman Bhatti at 408-455-6932 or [email protected] or visit www.GhostPacer.com
The post Two High Schools Kids from Bill Gates' Alma Mater Invented the Ghost Pacer, the Perfect Personal Training Partner appeared first on Gadget Gram.