Since the launch of the new Chromium-based Edge browser,
Microsoft has been working on bringing many new features. One
of the top features that Microsoft is working on is the support
for sync options similar to Google's Chrome.
The Redmond firm is working on bringing synchronization support
to the Microsoft Edge making it possible to automatically sync
data from one app to another running on other platforms.
In the near future, if you have Edge on both Windows 10 and
Android with same Microsoft account, you will be able to sync
all the information like favourites, etc. Settings can also be
synchronized helping in a seamless transition between
platforms.
Currently, Chromium-based Microsoft Edge allows users to sync
favourites across platforms. In Edge Dev, only two sync options
– Favourites and Settings can be enabled, but Edge Canary is
also allowing users to enable sync support for new options such
as addresses, phone numbers, and passwords.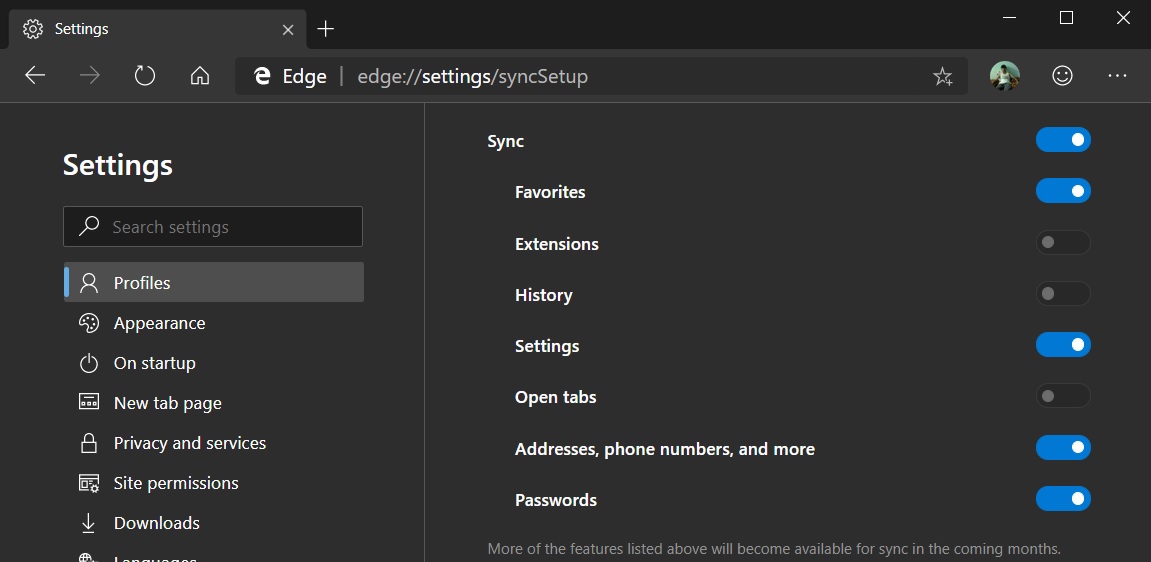 Users are reporting that this could be
A/B testing as some are still not seeing the new sync options
in the browser. The new sync option is yet to become available
for Edge Insiders and the feature may not work even if it is
enabled in your browser.
In a blog
post, Microsoft recently stated that it will be rolling out
new features to a small randomly selected subset of Canary &
Dev channel before enabling it for all testers.
You can find the sync feature by navigating to Microsoft Edge
> Settings > Profiles > Sync settings.
The post Microsoft tests new sync features for Edge Canary on Windows 10 appeared first on AndroidTechNews.