Coursera, the U.S-based online education company, is planning to strengthen its Indian expansion efforts with the appointment of a new India Country Director. Raghav Gupta, who was appointed in a similar role at French inter-city carpooling service BlaBlaCar, is now taking over Kabir Chadha since he has now moved to the company's headquarters in California.
Under this role, Raghav has been handed over the responsibility of deepening Coursera's investment in India. He'll be placing focus on two significant components — workforce development initiatives and partnerships with the country's major employers. The edu-tech company had launched an enterprise platform called 'Coursera for Business' earlier last year. It presents enterprises with their online learning courses, curated to help address their training and development needs.
Talking about his responsibilities, Raghav comments:
Young Indians need high quality and affordable avenues to learn high demand skills, and I look forward to working with both companies and the government in helping them manage skills-gap challenges.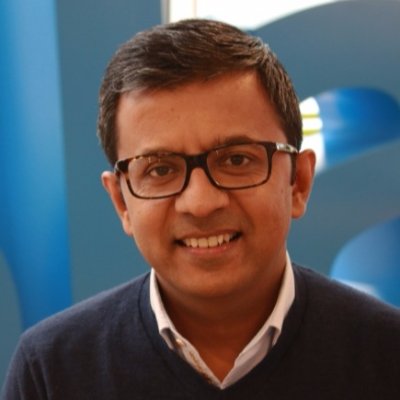 Raghav Gupta, as the official statement and his LinkedIn profile suggest, is joining the edu-tech platform with nearly two decades of experience across consumer, internet, and management consulting industries worldwide. Prior to joining Coursera, he was working as the India Country Manager for inter-city carpooling platform BlaBlaCar. He is credited as the individual who partnered up with the company's founder and launched its services in India, back in January 2015.
He helped the carpooling service, which has become an overly competitive market in the past year or so, achieve nearly 3 million seat booking in only 18 months of operation. Raghav has also worked as a consultant at Booz & Co., Marakon Associates, and Technopak Advisors. He holds a Master's in Business Administration degree from INSEAD.
Commenting on his appointment, Leah Belsky, VP of Global Enterprise Development said:
We are excited to appoint Raghav to lead our growth in India, a country where online education offers tremendous promise. Coursera has already touched millions in India, but that number is tiny compared to a vast majority of Indians who have yet to experience our platform. Raghav's experience in helping technology companies accelerate their growth and impact in India will be invaluable.
And as expected, India is Coursera's biggest market outside of the United States with more than 2 million registered learners. Their online MOOC platform is being used by students, teachers, and professionals to learn something new outside their field of expertise.
Coursera was founded in 2012 by Daphne Koller and Andrew Ng. This is an education company which partners with universities and organizations worldwide to offer free massive open online courses (MOOCs). It majorly competes against the likes of Udacity and has scored around $146 million to lead its assault on the edu-tech ecosystem. Both of these players have been signing up partners to allow access to exclusive course content to those interested in learning something new — maybe for their next professional endeavour.