At its educational-themed event organized in New York yesterday, Microsoft took the veils off its latest Surface-branded hardware device — the $999 Surface laptop. While everyone was impressed with the sleek and gorgeous design aesthetics of the ultrabook which runs Windows 10 S, we were disappointed with the lack of one port on this very device — the USB Type-C port.
Instead of catching up to the trend and including the same, the Redmond giant decided to stick with the usual ports on the Surface Laptop. This means you have been provided with a traditional USB-A port, a mini DisplayPort, and the Surface connector — which is irreplaceable as CEO Satya Nadella has committed to Surface accessories and power connectors being backward compatible. This does mean that Microsoft cannot nix the already existing ports, but can surely add the newest innovations. And they did, in one of the Surface prototypes.
Initially spotted by The Verge's Tom Warren, Microsoft may have faltered while shooting its promotional video for the Surface laptop. This video was released on YouTube alongside the launch of the device and one can easily scrub through the same to find a prototype device with USB Type-C ports. Yes, the Redmond giant did experiment with these ports but they were never able to make it to the final design of the Surface laptop.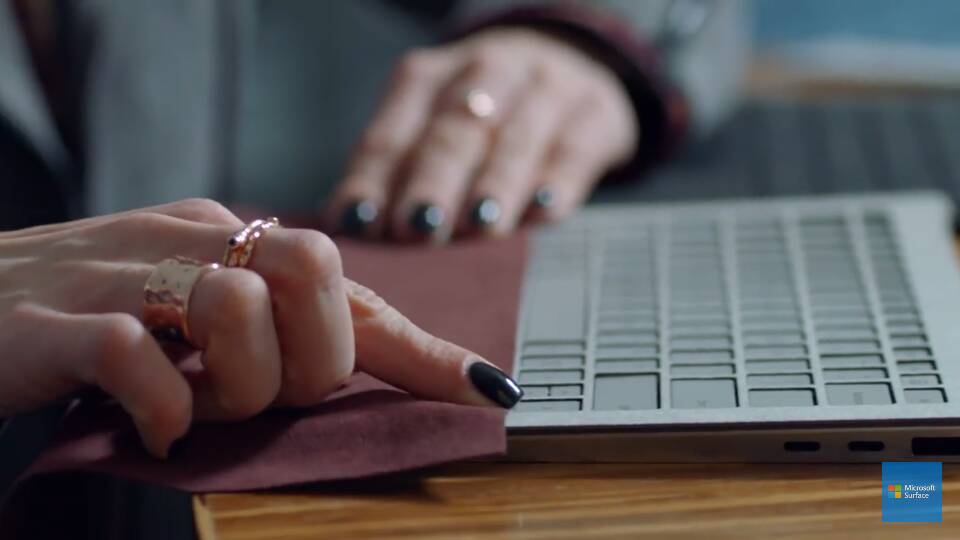 There is currently no official word on why Microsoft decided not to include USB-C ports on the Surface Laptop, but Tom Warren was told by one of the designers that the said connection port lacked maturity. It was reiterated that the device would be better off with the traditional ports — especially for university kids — rather than the newest technology existing in the market. This is because USB-C port is still in its infant stages of adoption and the third-party accessories are facing power and cable issues.
Here's the complete marketing video for the Surface Laptop. Instead of telling you the exact moment where you can spot the said prototype, I'll let you perform this treasure hunt yourself. It is surely surprising!
We've contacted Microsoft for more info on the omission and will update you once we hear back from them. Till then, comment the exact time you saw the prototype to help your fellow readers. Also, are you disappointed Microsoft skipped on the USB Type-C ports in the final iteration?