If there is one war that is as famous as the World Wars, it is the fight between iOS and Android users, battling over which is better.
The question continues to stand between the iOS and Android users and developers, with people on both the sides singing praises for their side.
And, the brands are not exactly helping the case. They continue to roll out excellence year by year and sometimes month after month. With another kickass OS version rolled out, how will the fight ever end?
How will companies decide which version to make or scale their app in?
Let's settle this right here and now.
But after a minute while.
Before we get to the crux of the matter, let's first have a quick recap of the changes that Oreo and iOS 11, introduced along the same time, brought to the App Industry.
Android Oreo
Oreo has been introduced with a series of advanced features for the Android app developers around the world to play around with. From Picture in Picture mode and Auto fills to Notification dots for the users, to downloadable emoji, color options, adaptive icons, and WebView APIs for the developers, Oreo is design in its escalated self.
iOS 11
The major release of the year, iOS 11 has made iPhones and iPads better. With split view multitasking, drag and drop to quick type keyboard and a further trained Siri, the version is a delight for the iPhone and iPad users. For the iOS 11 developers, all now app store, ability to make AR apps with greater ease and all advanced MapKit, has brought the Apple world a level up.
Now that we have seen what they both had come up with, let us now sit on what we all gathered here for.
To decide, which is better – Android O or iOS 11.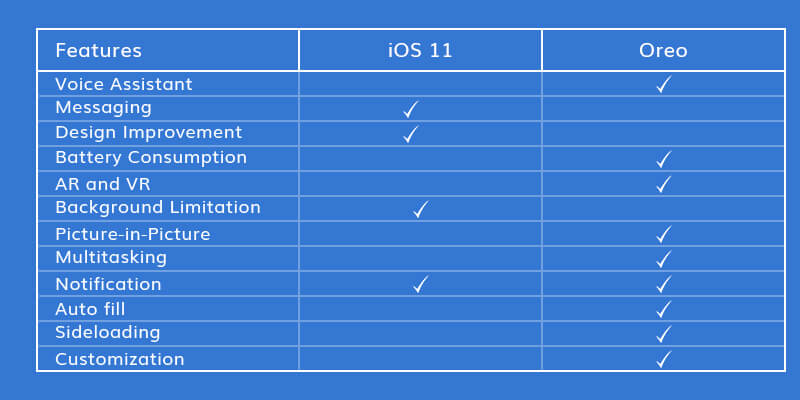 Let's get dissecting…
Android O vs. iOS 11
1). Voice Assistant
Android has Android Assistant and Apple has Siri. Both of them are strong platforms for users who lack time. But while Siri is a direct no fuss assistant who answers questions, make appointments, search internet, and make calls, Android Assistant is one step ahead.
Google Assistant, with its contextual information and ability to judge what will be asked next, is much interactive.
The Winner: Oreo
2). Messaging
iOS 11 has refined iMessage with app drawer and adding Apple Pay on the platform has just made iMessage the bracket message platform.
While iMessage is continuously seeing revamps, Google still hasn't been able to develop one all-inclusive messaging platform.
The Winner: iOS 11
3). Design improvement
Apple has reformed the iOS 11 Control Center, lock screen, app store, and Siri interface. While Android Oreo just came with a few visual changes here and there, but not up to iOS' level.
The Winner: iOS 11
4). Battery Consumption
Android is known to be active at all times, which takes a toll at device's battery, to a great extent, something that android app development companies have learned to worked around with. But with Oreo, the scene has changed. Now, battery discharge has become the thing of the past for the OS users.
Ever since the launch of iOS 11, the internet is flooding with users' complaints on battery life, an element that Apple is working on.
The Winner: Oreo
5).AR/VR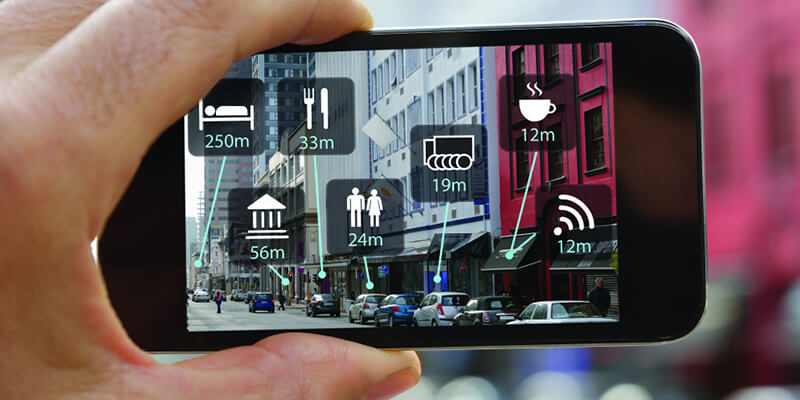 Apple is ages behind of Android in both virtual and augmented reality. Android has Google Tango for AR, Daydream for VR, and have recently announced its standalone AR/VR headset. Apple, on the other side is just getting started with AR, even with its claims that it'll have world's largest platform for augmented reality, when it will launch the ARKit developer platform.
The Winner: Oreo
6). Background Limitation
Apple since forever has kept a limitation on the apps that run in the background, the trend has been followed in iOS 11 as well. While, Android came up with the restriction just this time with Oreo.
While every device supporting Oreo will now have the option to restrict the programs running in background, Apple users never had to face this.
The Winner: iOS 11
7). Picture-in-Picture
The Picture in Picture element recently introduced by Google in Oreo has enhanced the mobile experience by manifold. Apple already has been giving its iPad users the experience since iOS 9.
But, while Google PiP is on all Oreo devices, Apple's PIP is limited to iPads.
The Winner: Oreo
8). Multitasking
With its new app-switching features and split-screen, along with a vastly enhanced dock, multitasking and moving among apps has been made easier by Apple. But it has all been done in iPad, when you look at iPhone with iOS 11, you won't find much improvements there.
Oreo didn't had much to offer here since multitasking features were already introduced by it in the Nougat version, which has been carried on to the Oreo version as well.
The Winner: Oreo
9). Notification
Notification dots has been made a part of Google. They allow users to snooze the notification for some time, till they appear again. While this is in Google, Apple has finally got rid of its ugly notification center and is now allowing users to view the push notifications by swiping down the screen from top.
Oreo Notification allows you to view notification without having to open the app, just like iOS.
The Winner: Both iOS 11 and Oreo
10). Auto fill
With its new Autofill feature, one can stop thinking about making passwords secure and then going through the troubles of remembering them. Android O gives your phone a native support for managing password. Once you choose a default password management app, you'll be able to easily log in your accounts. Apple, on the other hand, doesn't give such permissions to the third-party apps even if it means greater security.
The Winner: Oreo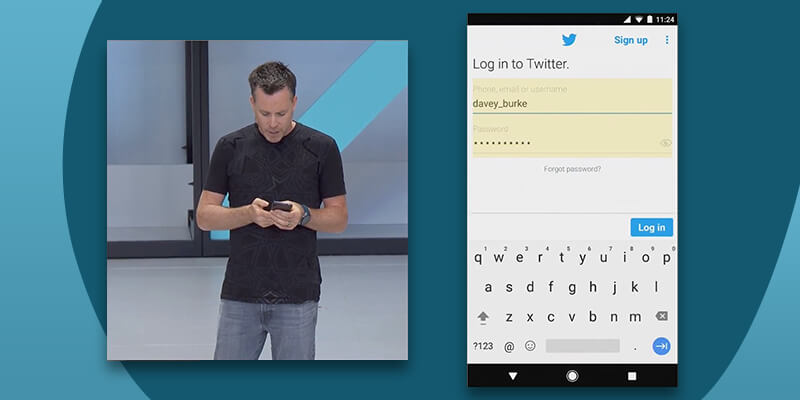 11). Sideloading
Sideloading usually means installing an app package in its APK format on an Android device. These packages are normally downloaded from internet websites rather than the original Google Play Store.
While Oreo continues to give this freedom to users, Apple is completely against it. So for those who are okay with using Alternative App Stores, iOS 11 can be a major restriction.
The Winner: Oreo
12). Customization
The ball has always been in Android's court when it comes to customizing the device. While iOS 11 has come with a number of personalized features, but they don't even come close to what Oreo has to offer.
Google allows users to let third party apps make changes in the device, something which Apple has not allowed yet. One of the features that satisfies the Android O app developers is the freedom to choose whatever shape of their app icon. Google has given this freedom to them to pick whatever shape they like – round, square, rectangle, polygon, etc.
The Winner: Oreo
The Final Verdict
Both iOS 11 and Android Oreo are resilient players and are facing off with each other on a number of factors. iOS 11 has raised the stakes by providing enhanced messaging experience, drag and drop features, and multitasking. On the other side, Android O is beating iOS 11 in offering improved notification center, enriched UI experience and the capability to change the factory apps.
So, in all fairness, both versions have their rise and falls and both of them have something to learn from the other.
Ultimately, it comes down to your needs, if you need security and quality go for iOS11 but if you need features and choices then go with Android Oreo.
The post Android Oreo vs. iOS 11: Who's Winning appeared first on Appinventiv Official Blog - Mobile App Development Company.