Blockchain – The Internet of Trust combines the openness of internet with security of cryptography, giving everyone safer and faster way to verify every information and establish trust.
By removing all the intermediaries that stand between a user and the information they need are drastically removed by the intervention of Blockchain. Making every industry under the sun finding one or the other way to use it in their process.
Every other day we keep seeing news on how Blockchain is impacting and innovating industries. While Blockchain innovations are mostly visible in new industries like online payment, social media, etc. It is now slowly penetrating into the more traditional industries as well, like – Advertisement and Logistics. One such old soul industry to have adopted the technology is Real Estate.
Some governments are looking for Blockchain solutions to operate auctions on the confiscated properties or public land plots, and almost all of them have deemed the technology usage, worthy of further investment. With reasons behind the move ranging from Time Saving and Cost Effectiveness. Also, lately the real estate sector has been swearing on how Blockchain speeded up the purchase and sell process.
While found in nooks and corners of world's real estate market, Blockchain is still in the process of transforming the industry altogether. But, the event when in its full force will revolutionize the traditional and slow market into the one based on trust and speed.
But why should you apply Blockchain in your next Real Estate Transaction, when it's not even in its full form. Here's why –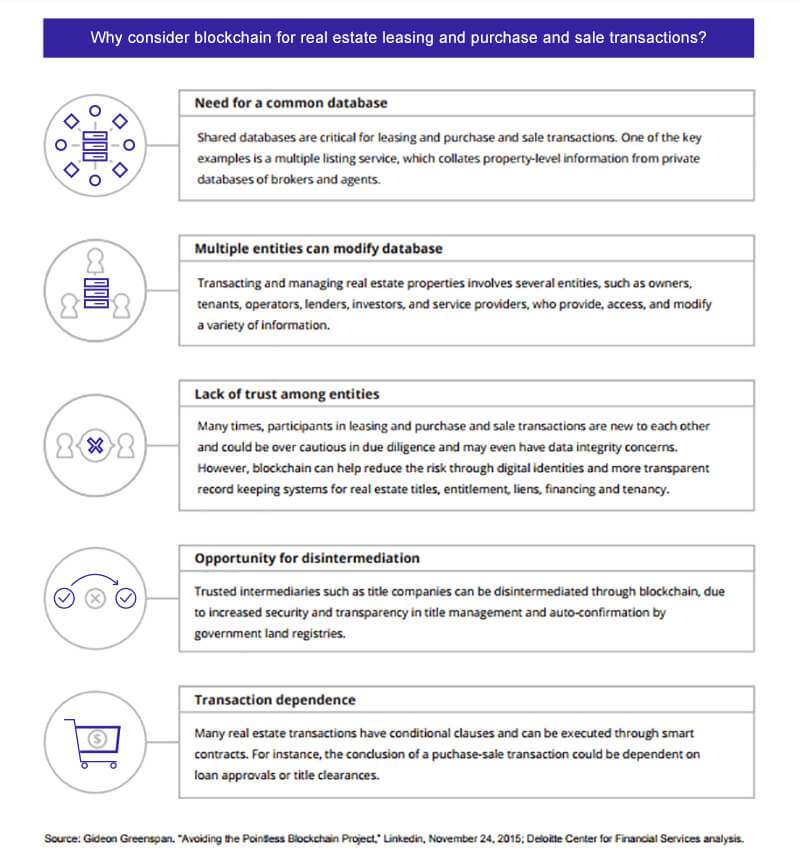 Here's how Blockchain will change Real Estate Market as we know it and how to develop a Blockchain App for your real estate business, if not talking to a Blockchain specialized App Development Company.
Ways Blockchain will Impact Real Estate Market
01.

Reduced Frauds

One of the biggest issues faced by the real estate industry is fraudsters promoting fake properties: events that cost buyers millions of dollars every year. It can all be saved by incorporating Blockchain in the process.
By offering 100 % incorruptible database, where the sender and recipient of funds is logged, and where "digital ownership certificates" for all the properties are saved, blockchain effectively makes false listings and forged ownership documents, history.
The inimitable "digital ownership certificates" makes replication impossible, and when directly linked to a property in the system, makes selling or advertising realty that you don't own impossible.
02.

Speed Up the Process

Irrespective of where you are in the world, the real estate story is same everywhere. The process of verification, checking for backgrounds, and frauds take up days irrespective of how keen both the parties are in closing the deal as soon as possible.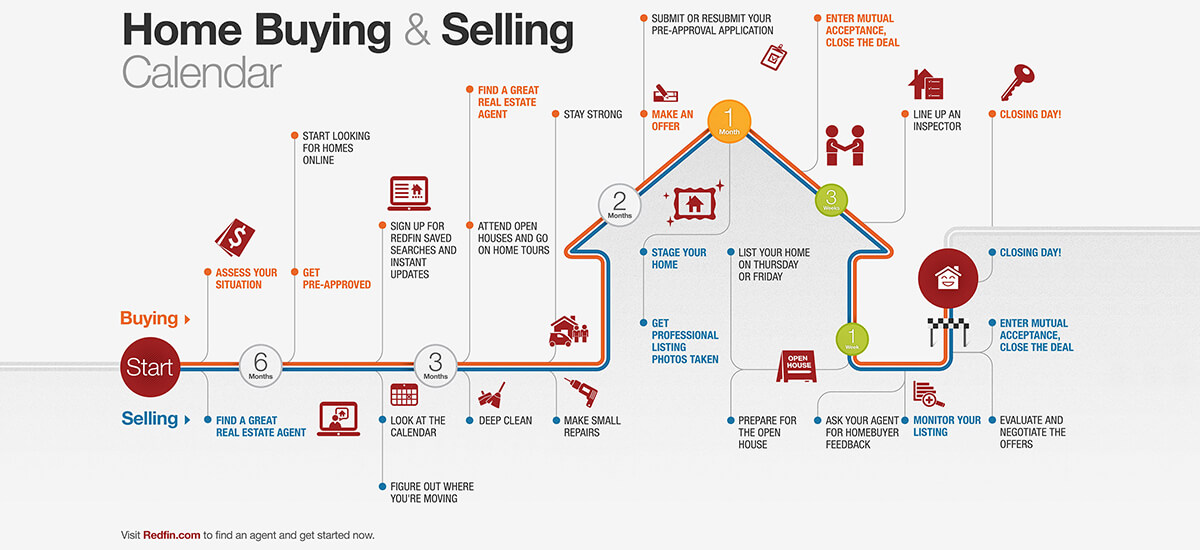 While steps like registration and home inspection will continue to move on snail's speed, Blockchain can definitely lower the time of verification check element. By using the distributed database of blockchain to prove genuineness, homeowners can legitimately transfer the ownership instantly without having to pay for the third-party verification, which is at least 1-2 percent of the property value.
03.

Complete Transparency

Using blockchain, people can make a digital ID for the real estate asset along with for themselves as property's seller or buyer. This way, the ownership transfer and mortgage process becomes seamless and visible to all parties.
For buyers, their income and credit history gets verified instantly, all the while avoiding time-consuming visits to lawyers, banks, and agents. Homeowners would also be able to prove their ownership backed with digestible record of their stay. Houses can also be given digital identities, which would consist of information like – chain of ownership, list of refurbishments and repairs along with the costs included in owning and operating the house.
04.

Money 2.0 – Cryptocurrency

While slowly moving towards sale and purchase transactions, Ethereum and Bitcoin have already found their place in the rental property market. There are a number of apps like ManageGo, for example, who have integrated litecoin, ethereum, and bitcoin in their rent payment app.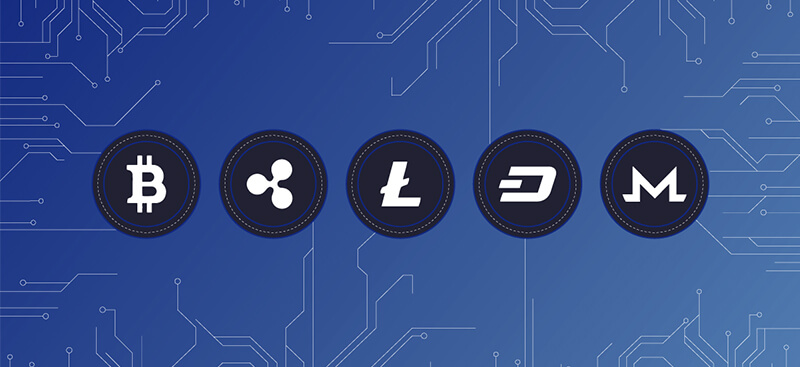 Aside from making the rent payment easy, Blockchain also solves one of the most common renters' issue – not receiving security deposit.
Legally, when renter deposits the security deposit amount to their landlord, the landlord is supposed to keep the amount in an escrow account and not spend it. But, any real estate forum will show you how rarely renters get their money back. This is one of the events that Blockchain can solve.
With Blockchain, one can make a programmable escrow. Here, in place of sending dollars to landlord's bank accounts, the landlord and tenant deploy a multi-signature contract. Both landlord and tenant have one private key each, and the third key is given to an unbiased third party. The funds are sealed in Blockchain till the lease duration that can be approved only when two out of three parties gives the access to use the key.
05.

Reduced Intermediaries

There are a number of intermediaries who make real estate transaction process slow. While middlemen like banks cannot be left out, the majority of intermediaries exist because they have information that you cannot access. Blockchain, as public databases, remove the dependency on these parties to give users the information.
Parties whom you can overpass with the incorporation of Blockchain technology are –
Government Database Operators

Brokers

Title companies

Inspectors

Escrow companies

Notary Publics
These were the five most visible ways Real Estate will be changing once Blockchain is in full force.
Let us now see how you can create an app that would blend the technology with your business.

How to Develop a Blockchain App
This is how blockchain specific agencies do real estate mobile app development –
We use Ethereum Platform.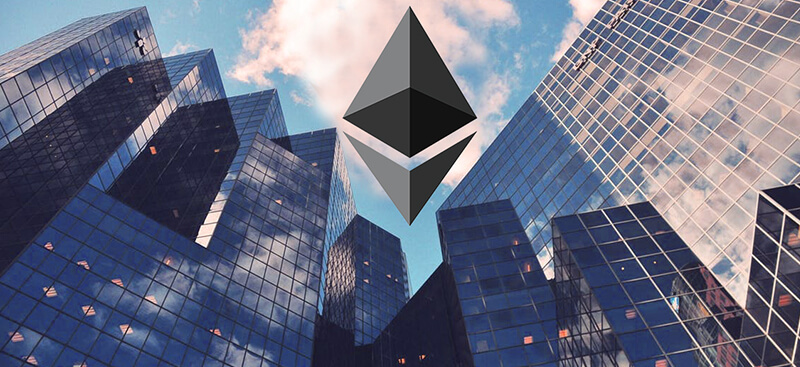 The Platform allows you to create decentralized Blockchain app for your business. It enables us to create Smart Contracts, an element that is one of the most widely used implementation of Blockchain Technology after cryptocurrencies.
Before we go further, let us see what Smart Contracts even mean –
Smart Contracts Blockchain Explained
Smart Contracts let you exchange property, money, or anything of value, without having a middleman in between. Because it's all done on a network that only works when the keys are entered by the involved parties, no transaction gets any secure than this.
The platform also lets you create a currency of your own. Here is the code for Smart Contract in your next Blockchain app, which is done using Solidity language. It is a contract-oriented programming language for writing smart contracts.
There are a number of elements included in the Ethereum Platform to enable decentralized Blockchain App Development. Here are things that you can do using the platform –
Smart Wallet
The wallet allows you to hold and manage cryptocurrency created on Ethereum, along with writing, deploying, and using smart contracts.
Create Smart Contract
Using the platform, you can create a contract which would hold money until a goal is reached or the time has arrived.
Build an Organization
Eliminating all intermediaries, you can create your own team on Ethereum. On it, you can build a democratic and decentralized organization, which exists only on the blockchain. It's working – It has an Owner who works as an administrator or CEO. The Owner can remove or add voting members in the congress. Any member can draft a proposal, which is in the form of an ethereum transaction and the other members can vote in its support or against. Once a certain number of members have voted, proposal is executed: the contract then counts in the votes, depending on which, it executes the transaction.
Using the above mentioned elements of Ethereum Platform, a number of apps have already been created, with Cleverent and BrikShares being the most used ones.
Time and Cost of Developing a Blockchain based Mobile App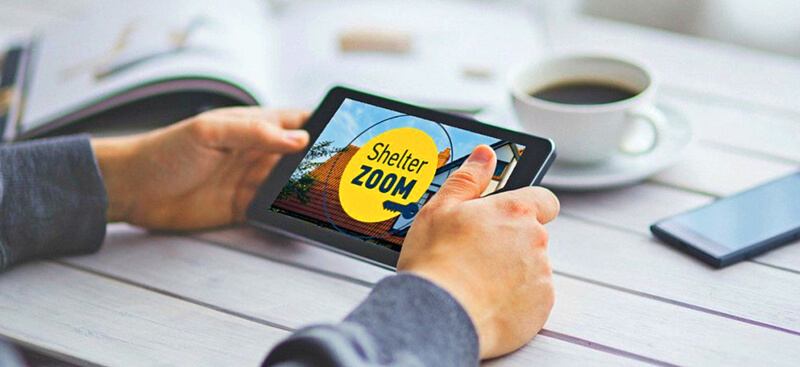 While there is no concrete answer to this question, but depending on how many features you wish to add in your app, the range lies somewhere between $50,000 and $60,000 (for a feature rich app). Here are the elements that influence the cost –
Backend development

Platform

Design

QA
Time wise, a blockchain app with basic features takes up to five to six months in its development process.
Now that you know how the traditional industry is going to change in the coming time with the onset of Blockchain technology and even how to develop an app based on the technology, don't wait.
Join the list of the few companies who are working on it.
The post Blockchain: Taking Real Estate to the Next Level appeared first on Appinventiv Official Blog - Mobile App Development Company.