An Introduction to The Currency of Trust
The overall purpose of the DasCoin digital currency is to generate a pathway to prosperity and trust for anyone using this particular currency. The framework focuses on removing the major problems that strike popular currencies by providing a digital alternative empowered by technology and honesty.
DasCoin is considered the 'The Currency of Trust' because of its expanded freedoms and digital framework. This currency has the potential to create a digital platform that can lead the world into the future.
The Currency Framework
The process that is utilized focuses on the storage of various data values within the Das Ecosystem. The infrastructure behind the currency is built around advancements within the industry, including block chain technology.
The framework allows for users to adapt to the currency with a digital wallet that can help manage currency transactions within the Das ecosystem. This is a giant leap forward into the digital age when taking a look at the big picture surrounding common currencies around the world.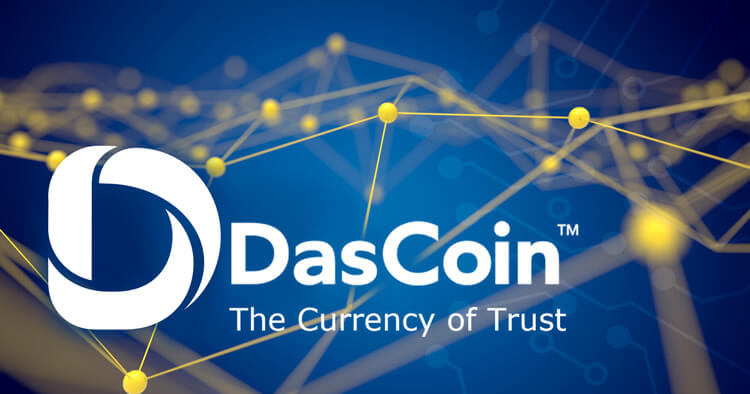 This currency offers a unique balance, one that protects its users while still offering the advancements in technology that will be used in the world of tomorrow. Digital currencies are the future and the integration of the Das ecosystem takes advantage of these offerings.
Currency Features
DasCoin has a lot to offer in terms of presenting the world's most advanced digital transaction technology. Block chain offers the ability to create efficient transactions that are secure, fast, and balanced. These transactions can be managed and accepted in as little as six seconds. Once these transactions are confirmed, the entire network is updated, and millions of merchants have the ability to take advantage of this technology.
Net Leaders offers an efficient opportunity to gain access to the Das Ecosystem. This network is designed to empower the digital community by utilizing block chain technology in order to provide expanded freedoms within the industry. This Net
Leaders initiative is focusing of digital progression towards the future. There is no easier way to gain access to the Das Ecosystem that working through the Net Leaders framework.
Currency Exchanges
The currency recently announced that it has launched on a selection of new digital exchanges, including BTC-Alpha, EUBX, and CoinFalcon. This recent announcement has added credibility to the entire network, which is something that the currency needed in order to successfully get off the ground.
Read Full Article Here - DasCoin Currency and Framework Launches on Three Digital Exchanges