Blu-ray is the best and the most used video format for watching the content in high quality on large screens. You can purchase Blue-Ray DVDs from the market and then watch your favorite movie in high quality on your system or on your HDTV.
Though Blu-Ray formats are great for watching the videos on a large screen, most of the small devices like iPad, iPod, smartphones etc. don't support the Blu-ray format. And if you have some video content in Blu-ray format but you need to watch them on your mobile device then, unfortunately, you can't do that unless you convert them into the supported format i.e. Mp4.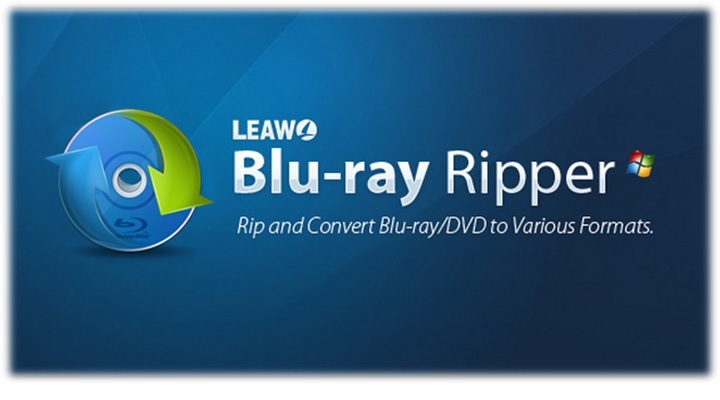 I was also looking for a Blu-ray ripper tool and luckily, I came to know about a popular and great Blu-ray converting tool called Leawo Blu-ray Ripper. So, I used this tool for converting my movies and I was so glad about the performance and quality that I have reviewed the software here so that you can also take advantage of my experience.
Leawo Blu-ray Ripper Feature
Leawo is a very popular Blu-ray ripper tool. It comes with a modern titled layout and design. The interface of Leawo is simple and user-friendly. It has divided the tool into several tiles and when you click any of the tools, you will see several tabs to carry out the specific functions. Anyone can easily use this software as it doesn't require any professional tech knowledge.
Blu-ray to video and audio in 180+ formats
This is one of the best features of Leawo Blu-ray Ripper. Leawo Blu-ray Ripper lets you rip your Blu-ray to over 180 video and audio formats. This mass range of supported formats by Leawo Blu-ray Ripper enables you to rip the Blu-ray to MP4, MKV, AVI, WMV, 4K video, 1080P video, 720P video, etc. Not only the video format but you can even extract the audio from Blu-ray content and then save it in MP3, AAC, FLAC and other audio formats.
With the help of Leawo Blu-ray Ripper, you would also be able to play your video on any mobile device including Motorola, Microsoft, LG, Nokia, HTC, Samsung, Xperia, PSP, PS4, and so on. If you want to upload some video to YouTube, Facebook, etc, then don't worry as Leawo Blu-ray Ripper will let you rip the Blu-ray content in the formats supported by these websites.
Rip Blu-ray/DVD of any kind
Another helpful feature of Leawo Blu-ray Ripper is that it allows you to rip Blu-ray/DVD of any kind. Whether it is a protected DVD or contains the region restriction, it can rip them all. Leawo Blu-ray Ripper contains advanced disc protection removal technology which can rip and convert Blu-ray discs with AACS, BD+ and MKB protection, and CSS-DVD discs also. It can also convert the DVD ISO image file to video without any hassle.
Lossless output
Well, if you are worried about the quality of the output videos the let me tell you that Leawo Blu-ray Ripper rips and converts the Blu-ray/Disc to the video and audio format without altering their quality. The image and audio of the output content would be of the same quality as the original ones.
Personalize Blu-ray/DVD movies
This is the additional feature of Leawo Blu-ray Ripper. You can personalize or edit the movies or videos before ripping and converting them. The software lets you merge, trim, crop, add watermarks, adjust brightness & contrast, 3D movie creation and you can also adjust the parameters of the video.
Fast conversion
Leawo Blu-ray Ripper offers 6x faster conversion. The advanced graphics accelerating technologies help this software to rip and convert the Blu-ray to other video and audio formats faster than similar tools. It also supports batch conversion, so that you can add multiples files for the conversion, sit back, do your other stuff and let the software convert all your files.
How Does Leawo Blu-ray Ripper Work
Above were some of the best features of Leawo Blu-ray Ripper. Now, let us get to know how to use Leawo Blu-ray Ripper for ripping your Blu-ray content to other formats for watching or listening to them anywhere, anytime and on any device. The good thing is Leawo Blu-ray Ripper provides an easy way to rip and convert the files. You only have to follow the below 4 steps in order to rip and convert Blu-ray to MP4 or any other formats.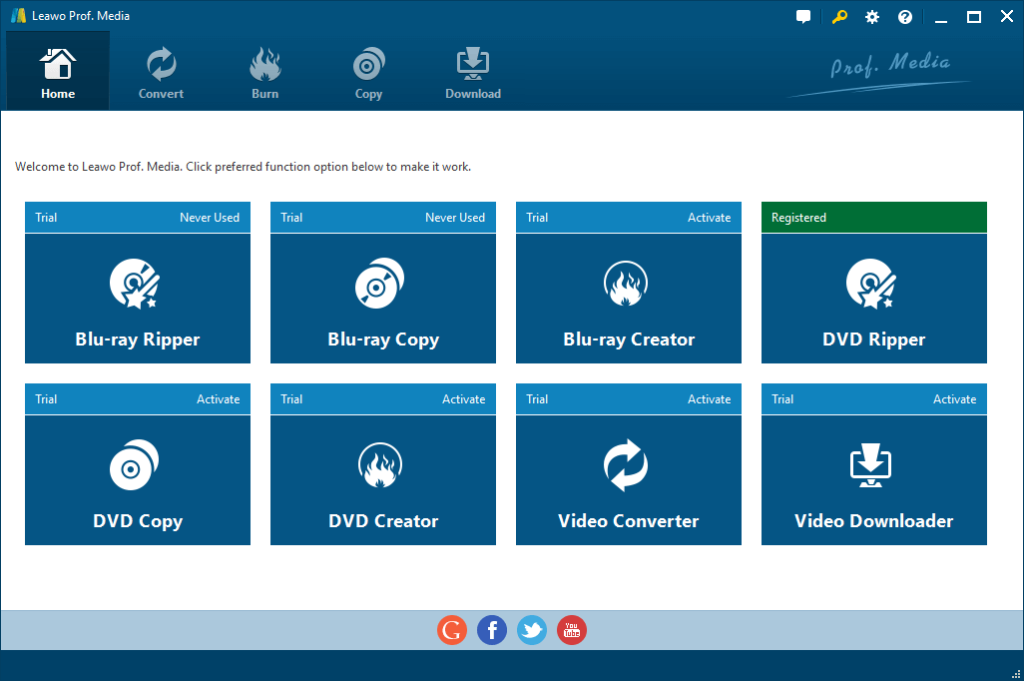 I. Load Blu-ray Movies
The very first step is to download and install Leawo Blu-ray Ripper on your system. After that, simply select the Blu-ray ripper tool and then click on Add Blu-ray/DVD option which you can find in the covert section. Then you need to browse the source which you want to rip and open it or you can add the Blu-ray folder or Blu-ray disc.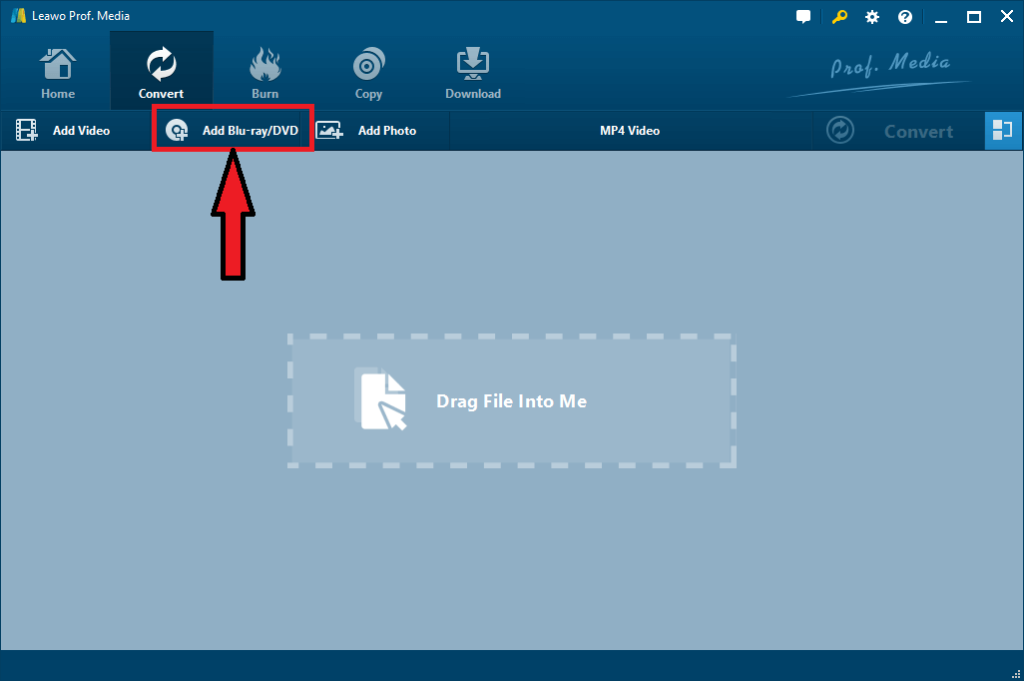 II. Set The Output Format
Once the Blu-ray movies are loaded successfully, its time to select the output format in which you want to convert your Blu-ray movies. Here, we are going to convert Blu-ray movies to MP4, so select the MP4 format. The default format is MP4, but if you need to change it, simply click on thye MP4 option at the top, select change and choose the desired format.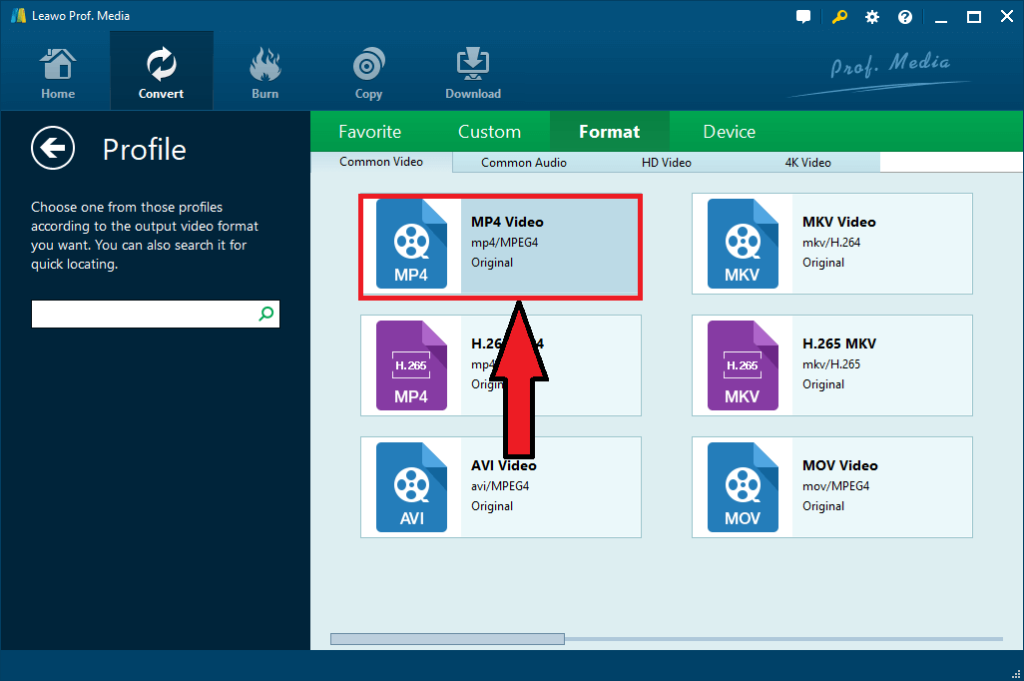 III. Convert Blu-ray To MP4
Now, the last step is to click on the big Convert button which you can find at the right sidebar of the window. But before that, you can set the output folder location where you want the output files to be saved. That's all you need to do.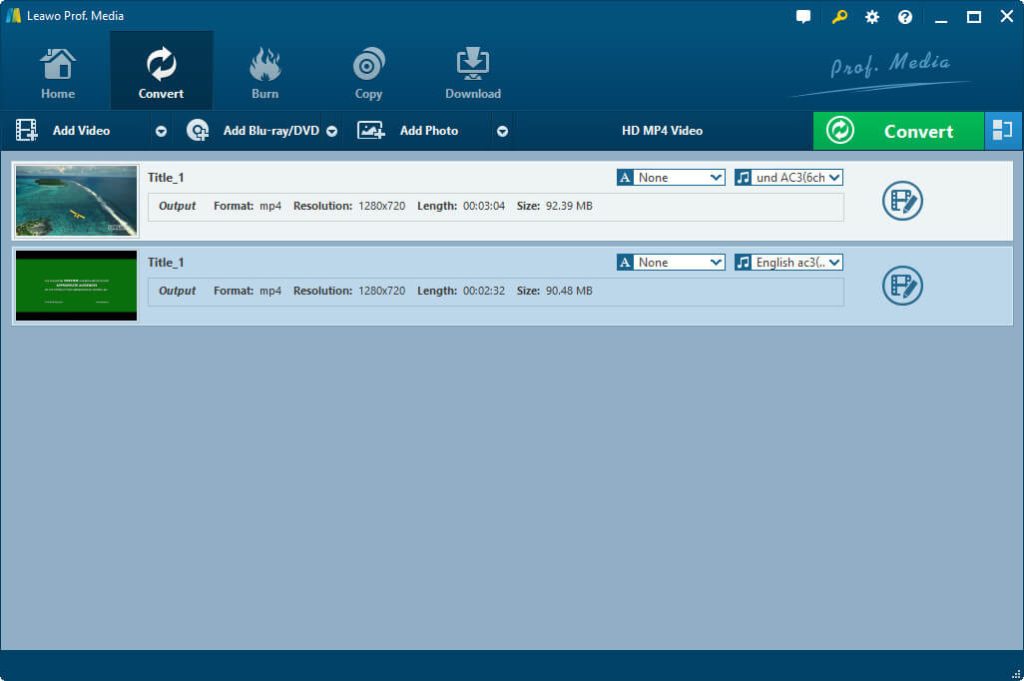 Pros
Easy To Use.
Customizable features.
It is able to decrypt the Blu-ray movies.
Fast conversion.
Cons
Pricing
1-year License – $44.95
Lifetime License – $99.95
Well, here is an exciting offer for you from Leawo that it is giving you a chance to get the 1-year license of Leawo DVD Ripper for free. Simply answer only 1 question and get this giveaway immediately. But hurry up, as the offer is limited and is available till 31 Jan 018 only.
Final Words
It is clear from the above review that Leawo Blu-ray Ripper is an incredible software to rip and convert the Blu-ray movies. It contains each and every required feature. Also, it offers a free trial so that you can try the software for yourself and purchase if you like.
Read Full Article Here - How To Rip & Convert Blu-ray Dics using Leawo Blu-Ray Ripper