It is not surprising to know that students find it difficult to focus on college assignments, most of them wait until the last minute to write a college paper in a hurry. College students engage in multiple activities, some work part-time, while others cannot keep up with academic work. Most students are known for procrastinating tasks even if the task is important.
Thus, college papers are always ignored until the last minute due to several reasons.
Why students tend to postpone essay tasks
The common explanation is fear. Most students feel scared and lack confidence in their writing skills. They believe that even if they try their best, the piece of writing will not turn out as good as expected. That is why many of them may postpone working on the task to avoid feeling the fear. Others might be concerned that if they focus too much on writing college papers, they will not have enough time to socialize and have fun; so, they will keep on putting off the task until the last minute.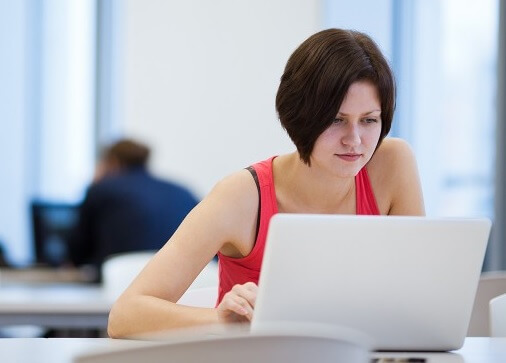 Online tools to write college papers fast
With modern technology, students do not need to worry about last-minute writing. If you want to write college Essay in a hurry without sacrificing its quality, there are several reputable online tools that offer valuable assistance. Using these tools, students can complete their essays by the required time.
MindMeister
MindMeister is one of the common online mind mapping tools to help students develop and share essay ideas visually. Mindmeister is a web-based application where one can share his/her ideas with several friends in real time, despite being far apart. Everyone can view the changes made on the map instantly. People can also comment on the topics, vote for ideas or discuss the topic using an integrated chat. All in all, this is useful tool for choosing your essay topic and also for developing an essay outline without spending much time on it.
Google scholar
Essay Kitchen recommends Google scholar to search for authoritative sources for the topic. Google scholar is an essay writing tool for conducting a systematic search using keywords and phrases. This can help one get many ideas for writing. Google scholar provides credible sources for referencing.
AskPetersen
AskPetersen is a blog that provides all content related to essay writing. The website presents suitable topics for research and other helpful tips on selecting topics. The blog provides essay samples on various common topics, reviews and also essay structure, in general, to help students develop a perfect essay. Students can find everything they need to develop a perfect essay, especially when writing last-minute papers.
Online tools for editing
Once you are sure of the essay requirements and, especially, the essay structure, you need to present a perfect essay free from spelling and grammatical errors. Some important tools to use when editing your paper before submission include Grammarly and Ginger.
Grammarly
Students can use Grammarly to proofread the paper because it automatically detects spelling mistakes, word choice, punctuation and grammatical mistakes. All you have to do is click on an error to receive instant feedback. Grammarly also helps to identify confusing prepositions, repetitive words, misplaced apostrophes, overused passive voice and wordy sentences.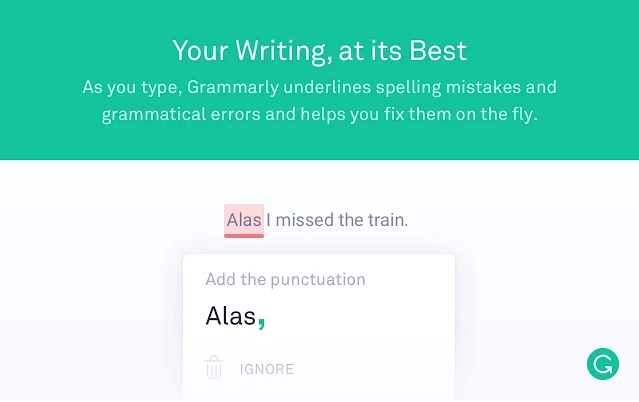 Hemingway Editor
Alternatively, students can use Hemingway Editor, an application used for checking sentence structure. Hemingway editor checks for run-on and sentences that are not readable. All you need to do is write on the site directly and get instant feedback if the sentence is not readable.
Essay Map
For students with limited time to write an essay, Essay Map is the best tool to structure ideas in a coherent way. Essay Map is an outline tool that helps you focus on what you are writing. The map provides a predetermined introduction suggestion, essay body, and conclusion examples. By logging into the website, students have to type their name and topics as the site presents a sample to help the student develop an essay.
Online tools for referencing
After completing an essay, referencing is another challenging aspect of writing. It becomes boring because one is expected to present details from credible sources. To avoid spending much time on researching, students can use RefMe, an automatic online tool that generates citation, bibliographies, and reference list using standard essay formats.
At the times, when conducting research while in a hurry, one might not find adequate time to rephrase the ideas and instead copy the sentences directly from the original sources. This is termed as plagiarism. Before submitting your final paper, you need to check for plagiarism and the right tool to use is plagtracker. This is a tracking device that shows you if any suspicious text that might be considered to be plagiarized was used in your paper. After identifying this highlighted section, you need to rephrase the sentences identified. Plagiarism checker is an essential tool that helps you present unique text.
Credible sources are highly recommended in an essay. Thus, you need to acknowledge the original author by making accurate referencing and citing correctly to make your essay look professional.
Citation Machine is an online application the presents formatted references automatically by generating all styles of essay citation from MLA, APA, Chicago and Turabian among other writing style formats. The online tool makes it easy for the student to cite their information sources without having to spend too much time.
Wrap-up
Students should not wait until the last minute to write their papers. There are several available online tools that can help develop a perfect essay without compromising on the quality. It's a matter of identifying the most appropriate online tools which can enable them to present a perfect essay.
Read Full Article Here - Best Online Tools to Write College Papers in a Hurry