Managing iPhone's data is a really painful thing. iPhone has every great feature but data transfer is not a very pleasing, so many restrictions. The only way it offers you to manage your data using iTunes but again iTunes is not so easy to use and is quite slow. It takes forever to transfer just a few files and the interface is just awful.
Fortunately, for the iPhone users, there are some other helpful tools which let you easily manage your iPhone's data. One such tool is Winx Mediatrans. I am quite a fan of this iTunes alternative.
WinX Mediatrans has attained its place among one of the best software to manage or transfer the iPhone's files whether it is music, photos, contacts, or videos. The reason behind its popularity is pretty clear as it offers various efficient features, its interface is simple and clean unlike the iTunes, you can transfer the files just by dragging-n-dropping the files. It only takes few clicks to transfer any number of files from/to your iPhone. So, with all these things WinX MediaTrans is also the quality iTunes alternative.
Get WinX MediaTrans For Free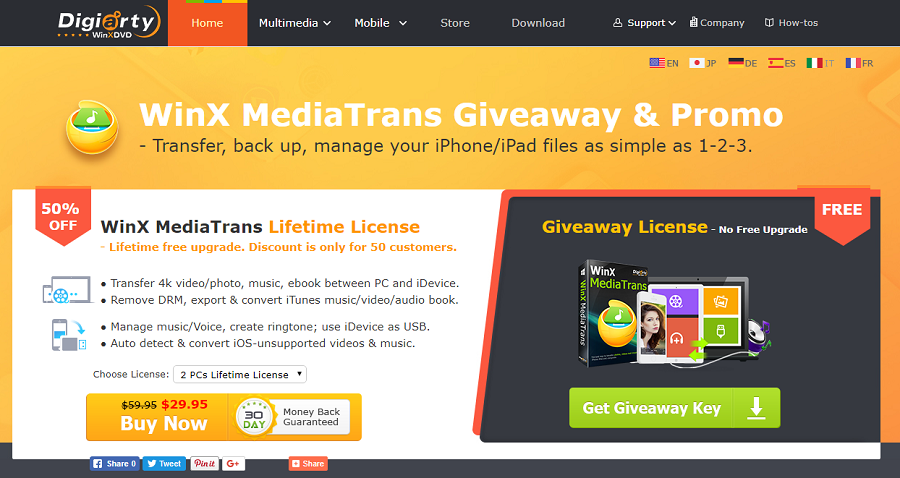 The good news is that you can get WinX MediaTrans worth $59.95 for free. Yes, you read it right, WinX is offering this mega giveaway offer in which you can get this amazing product absolutely free of cost. This free giveaway offers full-featured WinX MediaTrans without any limits for 1 Pc absolutely for free.
Not only this one giveaway offer but there is another offer which can make your day as WinX MediaTrans is also offering the lifetime license of WinX MediaTrans for 2 PCs at the 50% off the original price. Which means you can grab this incredible software worth $59.95 at $29.95 with lifetime free upgrades for 2 PCs. It's a steal. You get to save $60 and get MediaTrans for lifetime.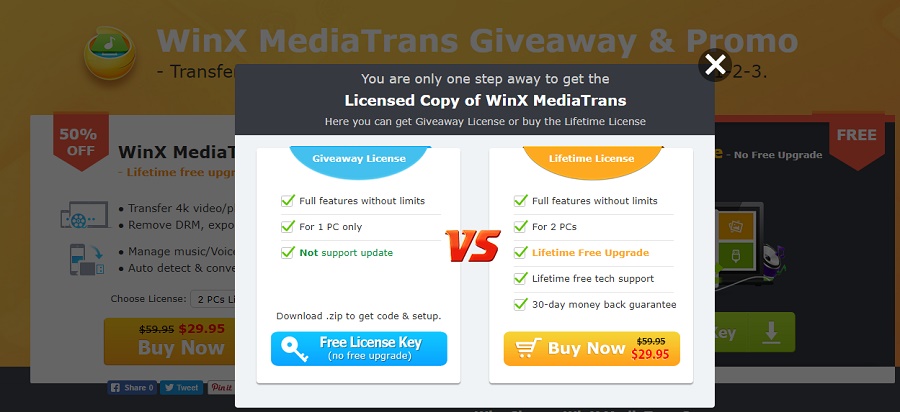 So, grab the offer as soon as possible as the discount offer is time-limited. Make it yours before it expires.
But why should you grab this offer? Why should you buy WinX MediaTrans? Is it worth the effort? What makes it one of the best iTunes alternatives? Glad, you asked this. Below are some of the best features of WinX MediaTrans which makes it a better iTunes alternatives. Let's have a look.
Features Of WinX Media
Trans
WinX MediaTrans comes packed with efficient features which come quite handy while managing your iPhone's data. Below are some of the best features of WInX MediaTrans which makes it a great iTunes alternative.
Interface
The most irritating thing about iTunes is its complicated and messy interface. But WinX MediaTrans eliminated this issue as it contains the simplest yet stylish interface. The colorful tiles and the smooth transitions give it a professional and classy look. Everything is placed in a manner making it clutter-free and clean. You would love its user-friendly interface as it makes it very comfortable in managing or transferring the iPhone data with ease.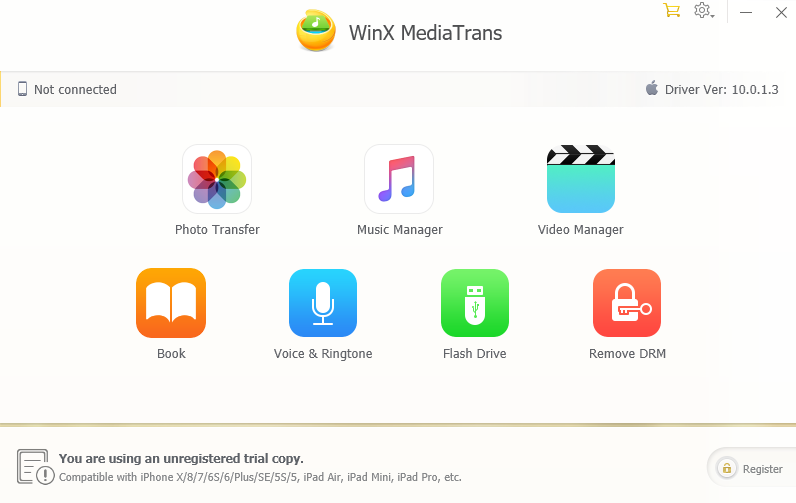 Transfer Music Files
When it comes to transferring the music files from/to your iPhone then iTunes fairs terribly. Its sync is just disgusting and takes forever to sync the files. But WinX MediaTrans has also covered this problem and it offers the easiest way to transfer and manage your music files.
Transfer music files from your PC to iPhone and vice-versa without any hassle. You only need to select the files which you want to transfer and then simply drag-n-drop the files where you want to store them, that's it. The files will be transferred immediately, without any delay.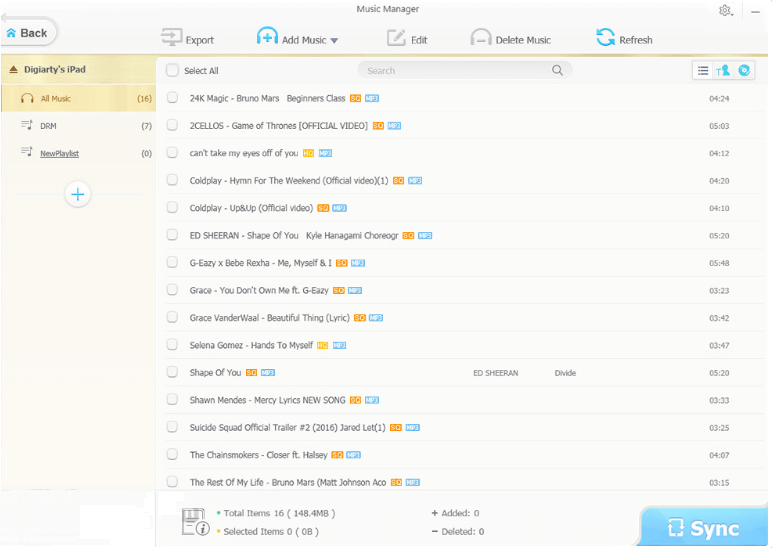 BackUp Photos And Videos
Want to backup photos from iPhone to your PC? Don't worry as WinX MediaTrans is here to help you again. It lets you backup the photos and videos with one-click. You can backup all your iPhone photos including third-party application's photos without any hassle with a few clicks. Not only from iPhone to PC but you can also copy photos from PC to iPhone with ease using WinX MediaTrans. You can also preview the photos before backing them up.

Non-iTunes Music On iPhone
iTunes doesn't let you add non-iTunes music on your iPhone which is really a headache. You can't play the non-iTunes music on your iPhone as it shows an error in doing so if you are syncing using iTunes. But WinX MediaTrans has solved this problem too. Transfer unlimited non-iTunes music to your iPhone using this software from your PC and play them without any error.
Convert And Compress Media Files
If you love to download media files from Netflix, YouTube, etc. but afraid if they will work on your iPhone or not then you don't have to panic as WinX MediaTrans auto-converts the music files to MP3/AAC and make them compatible with your iDevice. You don't even need any media converter for the same and all your favorite music can easily play on your iPhone.
Final Words
MediaTrans is loaded with pretty fancy and useful features. It is like an all-in-one solution to all your data transfer and conversion needs on iPhone. So, if you want to incredible product and also save your money then grab the giveaway offers with which you can avail free license for 1 PC and the lifetime license with 50% off on the original price, means you can get the lifetime license for 2 PC for $29.95. Hurry up and make the offer yours before someone else takes it away.
Read Full Article Here - WinX MediaTrans – Best iTunes Alternative for PC Worth $60 Now FREE