Steve Jobs once dreamt about technology becoming an extension of the human body. Now, that dream has been realized, and almost everybody has phones. Tech savvy people tend to own at least 2 phones while the rest keeps at least one. And, a lot of people nowadays are relying on their phones for keeping in touch with friends and family, and for keeping up with the new trends and information. Phones have become a necessity for welfare, work, and transactions, and that is why maintaining a good Reception at home is just as important as watering plants.
A bad reception means bad transaction. Text messages take time to send and receive. Calls are mostly choppy that some don't even get in. And if you're wondering why the Signal miles away from your house is much better is because you may be on a weak spot, and you may need signal boosters at home.
There are only four common reasons as to why you have a weak reception at your home.
Your location is far from the cell phone tower
The nearer you are to your cell provider's cell tower, the stronger your signal is. In other circumstances, your location may be just outside the reach of the cell tower rendering your area a dead zone. This means you have to walk further or even climb up to the top of your roof to get a good signal.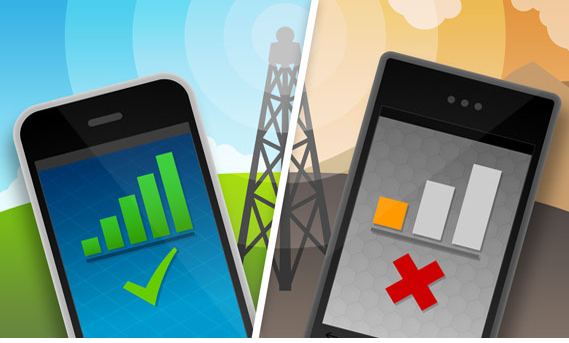 Your house was not designed for optimal cell phone reception
You can't blame your home. The science of building a house with optimal cell phone reception was not discovered until the early 2000's. Huge buildings such as warehouses, hospitals, and company buildings have a weak reception because their designs and materials used to interfere with the signal. The most common enemy of a good reception are the materials used in the building – electrical wirings on the wall, concrete, steel, brick, and low-emitting coated glass windows. Surprised? If you're thinking of how to replace some parts of your house to have optimal cell phone reception, don't! An easier and cheaper way to do that is to get signal boosters at home.
Your location is has a lot of natural interferences
This may come as a surprise but your topographical location really does affect your reception. Tall trees, huge cliffs and large neighboring buildings will weaken your signal.
You're having a party and almost everyone in the neighborhood is in your home
Multiple users in one premise will render the area a slow reception. Because your mobile phones are wrestling for the signal, this will cause some delays in messaging, slow download and upload, and even dropped calls. It is in that circumstance that it is harder to communicate with your family and friends about your meet-ups and whatnots.
Why put signal boosters at home:
Your messages are quickly sent and received, so there is no reason to delay those texts for bae.
You get to have a clearer conversation during important phone calls.
Your drops call days are most likely done, so when bae calls, you may want to pick it up immediately.
You get to sit and relax in any corner of your home without having to worry about dead zones.
Your download and upload are most likely faster than before. Streaming Netflix on your phone will no longer be a problem.
And, the best part is that your battery will have a long life span. (Phone battery drains faster is when reception is weak)
Having a signal booster at home will definitely make you available for urgency. Thus, you no longer have to worry about eleventh-hour meetings, unprecedented emergencies and consistent communication with your loved ones.
Read Full Article Here - Why Signal Boosters are Needed at Home