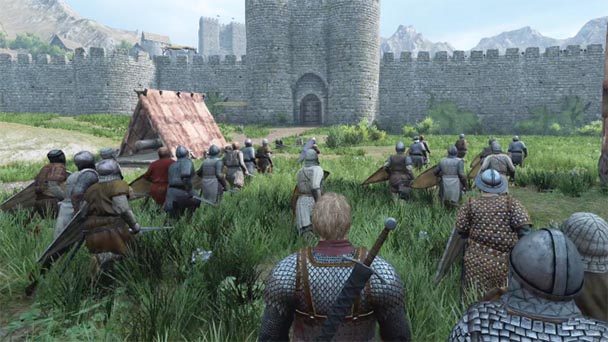 Last year's PC Conference debut was met with a collective, confused shrug. The lack of any big reveals coupled with a long, drawn-out show and an odd talk-show formula ensured most gamers became bored rather quickly. In fact, I would argue the best thing about last year's PC conference was the energetic and witty host.
This year, marks the conference's return and though it maintains its formula and many of the same issues, it was an overall enjoyable conference. Sean Plott hosted once again, and I'm glad to see he's still as funny and charming as he was last year.
Unfortunately, even Sean can't save this conference from the same issues it suffered last year, the first of which is length. At two and a half hours, it dragged on for far longer than it should, it was so long in fact that its final thirty minutes overlapped with that of Ubisoft's. That was a real shame too, because Warren Spector's speech at the end was beautiful and heartfelt, but by that point, everyone was too distracted watching Ghost Recon gameplay footage.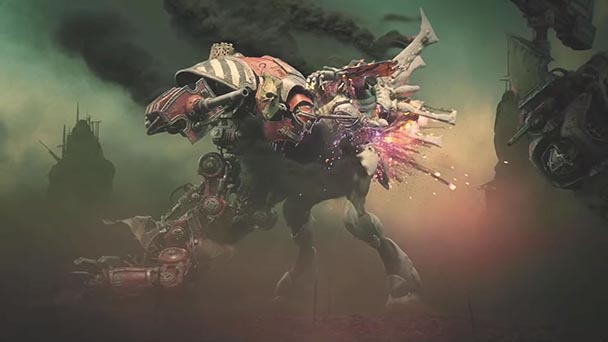 In fact, this was perhaps the most honest conference out there. Developers were often invited to discuss their games, but their conversations with the host felt natural and unscripted, it makes for a nice break from the giant rehearsed events everyone else was doing.
Alas, the long length didn't solely translate to pacing and scheduling issues, it also meant that quite simply, too many games were shown. It makes it difficult to go back and remember details for most of them. Ironically, a good portion of them could have been trimmed from the conference, Obsidian's Tyranny is a good example of this, we learned very little from the trailer shown and no developers were interviewed, so it ended up as a wasted opportunity.
Thankfully, Warhammer 40,000: Dawn of War 3 got the treatment it deserved with gameplay videos and the developers explaining how the game stands apart from its predecessors. The first game focused on base building and the sequel on light RPG squad management. Dawn of War 3 seems to be squad-based as well, but lets you control more units, with few if any being heroes. In a way, it reminds me of Sierra's Ground Control RTS, where you were given a certain number of squads for your campaign and you had to manage them or risk perma-death for each unit.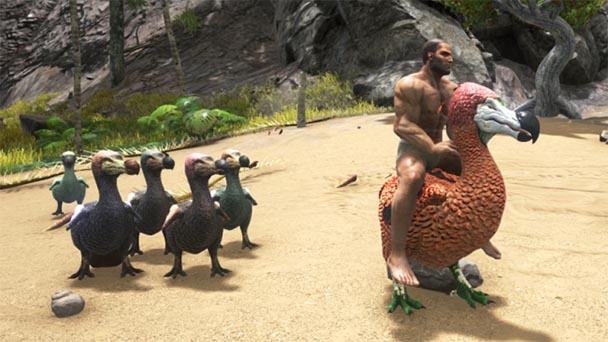 Ark Survival Evolved was also shown, but the focus was, oddly enough, on mods. Several were mentioned and the developer interview seemed to tout its vibrant modding community rather than the game itself. One such user created pack allows players to construct fortresses on top of dinosaurs, that topic alone stole the conversation.
This was soon followed by Mount & Blade II: Bannerlord, a game originally announced in 2012. Four years later, we were privy to gameplay videos showing its siege weaponry, though at the rate this is taking, it's hard to care for it.
We saw a bit more of The Surge, a third person sci-fi action game where the hero will apparently wield power armor. Combat is a mix of shooting and melee and frankly, the game deserves more hype than it's gotten thus far. It looks very impressive. Cliff Bleszinski's sci-fi arena-based FPS, Lawbreakers, was next and though the interview with Cliff felt very open and honest, nothing about this game felt remarkable. It seemed to blend in with titles like Tribes: Vengeance, Titanfall and Halo with nothing particularly noteworthy to stand out among the crowd.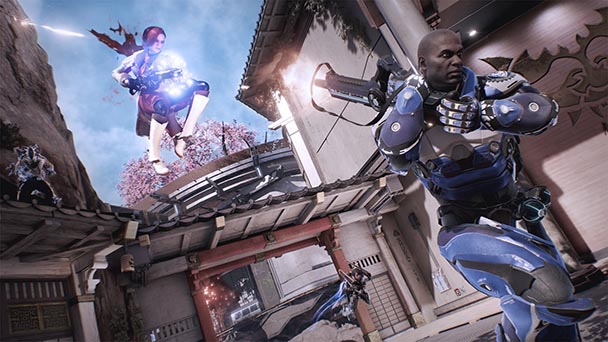 Considering how AMD is a sponsor of this show, it was expect to see Lisa Su's return. Here, she presented the Radeon RX480 as a VR-centric card, the Radeon RX460 for e-sports enthusiasts and teased AMD's Zen CPUs. Of course, no numbers were given and neither were we shown any stress tests, so we're only left with Lisa's words as to the quality of these devices.
One pleasant surprise was Vampyr by Life is Strange creators, Dontnod, the gameplay and visuals seem reminiscent of Bloodbourne as you take control of a vampire during World War 1. It certainly has potential, though I wish more gameplay was shown.
Oddly enough Warframe made an appearance, but the new features are not what was expected. The game will now feature a team-based sports mode. It's difficult to describe how it handles, though I did remind me of a 3D interpretation of Bitmap Brothers' classic title, Speedball 2.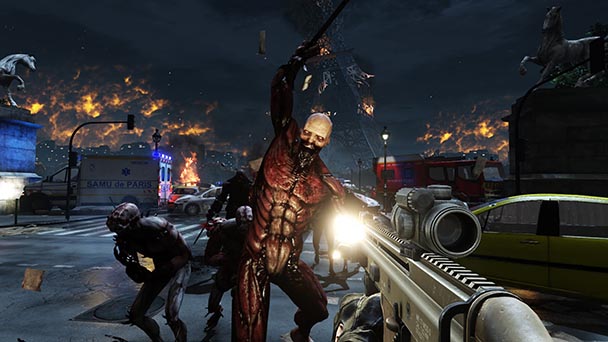 A few surprise VR announcements were made, namely Serious Sam VR The Last Hope and Killing Floor 2, though sadly, neither title looked particularly interesting. In Serious Sam, your character seems stationary as you mow down wave after wave of enemies charging against you. Killing Floor Incursion aims for a horror vibe, but I feel any game where you see a pair of guns floating in mid-air and a pair of transparent hands is too silly be scary. At least, Killing Floor 2 was now updated with a sharpshooter class.
Dual Universe was an interesting mix of No Man's Sky and Minecraft. Players can build their own spacecraft, explore the universe and rebuild civilization. Little was shown, but I was sold on the concept.
In an ironic twist, the PC conference had more Halo Wars 2 gameplay than the Microsoft show. Seeing the developers discuss how controls would not be dumbed down for PC users and that they were retaining the fast-paced RTS formula of the original left me excited. To this day I still feel the original Halo Wars is an underrated gem and I am excited for this one.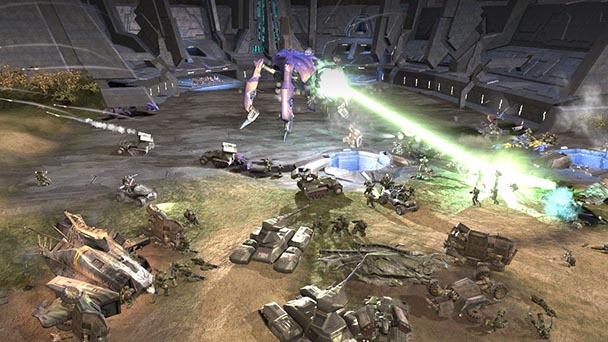 As the conference drew to a close, Warren Spector gave a speech on PC gaming, how it grew, struggled and is now reborn with indie developers, e-sports and streamers. Warren detailed the hardships of developing Deus Ex, and how publishers kept pressuring to abandon PC gaming and focus on consoles instead. It was a very poignant and heartfelt moment, which was sadly missed by most as the Ubisoft conference was well underway at this point.
I can only hope the PC Gaming Show learns from this mistake and trims itself down for next year. It was a generally good conference, but it had too many game, went on for too long and at a time when it clashed with other conferences. There is real potential here, and this year's show was better than the one we got in 2015, however, it needs to gain greater focus.
The post E3 2016: PC Gaming Show, Meandering but Entertaining appeared first on Tech-Gaming.