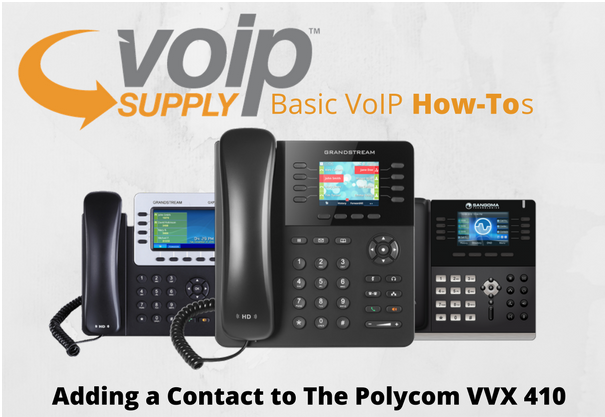 Most of us work in a fast paced environment, and oftentimes we find ourselves away from our desks more than we are behind them. For the times that we are on the go, we typically count on our cell phones to communicate and store our contacts. For those occasions where you are working at your desk, it is important to have those same contacts on your desk Phone as well!
Adding contacts to your VoIP phone is simple, and most phones follow similar guidelines for contact entry. For this blog, we will use the Polycom VVX410 as an example.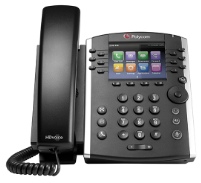 The first step for adding a contact to the VVX 410 is to select Directories from the Home Menu. After that, you will then select Contact Directory and press Add.
Once you are in the Add Contact screen, you are then able to Enter all of your contact's information. These fields are labeled according to the information you should enter. An example of this would be the first field listed, which is First Name. You will obviously enter your contact's first name here.
Bonus Tip; When entering information, pressing 0 will act as a space bar if you need it!
From there, you can use the Down Arrow Key to navigate through the list of fields as you enter the rest of your contacts information. You are able to get into a lot of detail when entering a contact into the VVX410, so I have listed the order of fields below:
First Name
Last Name
Contact (here you will enter your contact's phone number)
Job Title
Email
Favorite Index (here you can enter an unused number value of up to 9999 for your contact. Any contact that has a Favorite Index will automatically be displayed in your Favorite List)
Label (here you can add a label to your contact. An example would be what department they work in, like Sales. )
Ring Type
Once you have filled in a ll of your contacts information, the last step will be to press Save. After that, your contact will be stored in your phone for you to access whenever you need it!
The post Adding a Contact to the Polycom VVX410 appeared first on VoIP Insider.