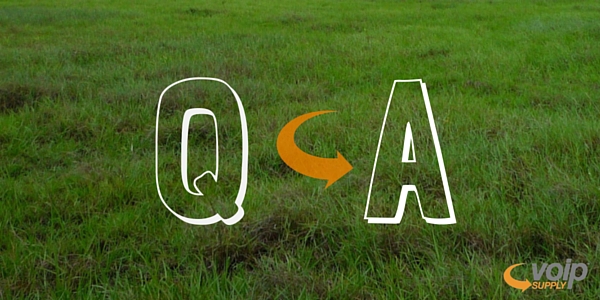 So far, we have shared 100+ real questions from our customers and the answers from our tech support team. Today, we are going to share another Q&A with all of you who might be using Grandstream's PBX and having the same question!
As you may know, VoIP Supply offers great pre- and post-sales support plus provisioning, consultations, configuration, and installation help. Submit a technical support ticket or simply call us at (866) 582-8591 to get your questions answered today! Okay, let's check out what question we have today about Grandstream's PBX.
How to have my Grandstream PBXs communicate with one another?

Q: I have 3 Grandstream Pbxs on one network including One UCM6208 and two UCM6204. All in the same IP pool each ending in 192.168.0.210, .211, .212. Is there a way to have extensions from each of the PBX's call the extension on the other PBX's directly?
A: You will need to create a SIP trunk to communicate these devices to one another. And yes, one GS UCM can call other extensions. Click Here for the configuration guide!
Did you have a similar question? What was your solution? We'd love to hear it! Don't forget to check back for our bi-weekly Mom's Calling Q&A Blog Series!
The post How to have my Grandstream Pbxs Communicate with one another? appeared first on VoIP Insider.