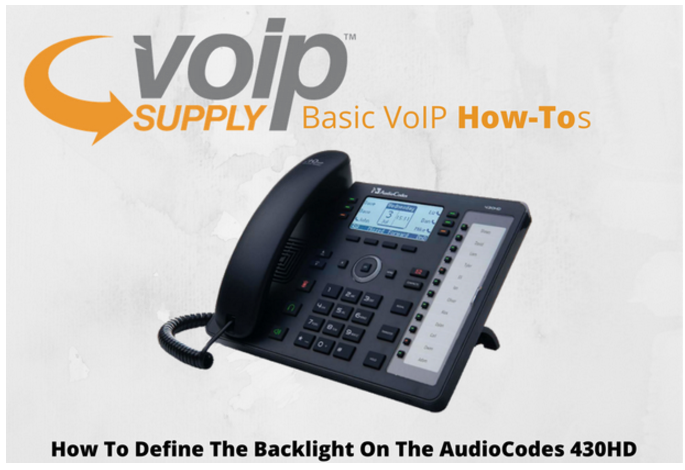 Different jobs come with different environments and with those environments comes many different people. No one is the same, so it is important that the tools we use every day have preference settings so that we can adjust them the way we want.
This is something that can help us make our day easier at work, and help assist us in performing our tasks better. If you work at a desk, then chances are the thing that you are going to be able to customize the most besides your computer, is your desk phone.
For this week's basic "How-To", we are going to go over how to Define the Backlight on your deskphone. Doing this is very simple and the way you do it is almost universal to every IP phone with a backlit display.
For the sake of this blog, we are going to use the AudioCodes 430HD as an example. If you find that the backlight on your phone is either turns off too quickly or stays on too long, then just follow these simple steps!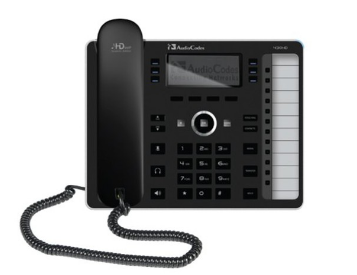 How to Define the Backlight on the AudioCodes 430HD
Access the Backlight Timeout screen by pressing Menu> Setting> Backlight Timeout
From here you can navigate to select Always on, 10, 20, 30, 40, 50 or 60 seconds
Once you have chosen your time, simply press the Select softkey to apply your settings
The final step is to press the Save softkey, and your backlight settings will be changed
It really is that simple! Now your backlight will function exactly the way you want it to, and there is nothing better than having things go your way! Am I right?
Do you use the AudioCodes 430HD for your deskphone? If not, what phone do you use? How is the backlight display? We want to know!
The post How to Define the Backlight on the AudioCodes 430HD appeared first on VoIP Insider.