When you already have a lot of wirings on your desk for your mouse, Internet connection, computer power, and phone charger…. you don't need to add another wire for your Headset.
A Bluetooth wireless headset does not just set you free from your seat but also make switching calls between your devices a breeze. To make your decision making simpler, we compare the four top Bluetooth headsets side by side with their popular features and functions for you. Let's take a peek!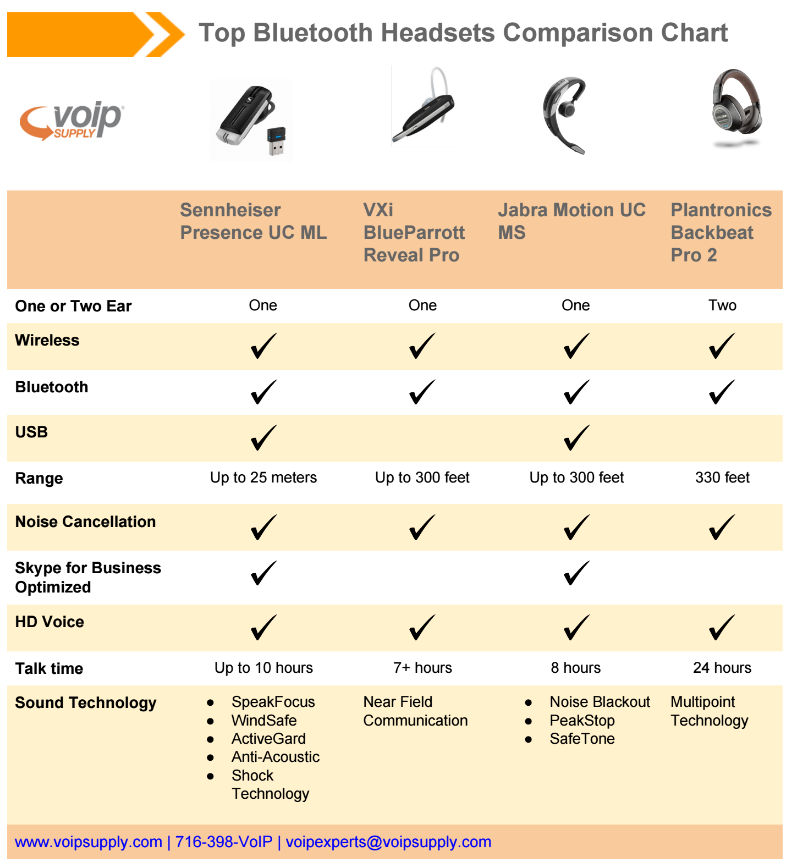 The Plantronics Backbeat Pro 2 (New!)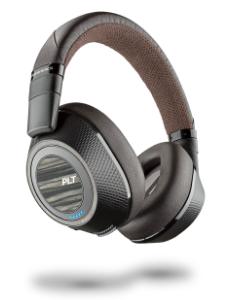 The Backbeat Pro 2 is one of the most robust wireless headsets from Plantronics that gives you the freedom to communicate or listen to your favorite songs wire-free.
With signature audio quality and up to 100 meters/ 330 feet wireless range, the Backbeat Pro 2 even allows users to connect up to two devices at a time and switch seamlessly from concentration to conversation. Users love Backbeat Pro 2's smart sensor which pauses music automatically when you remove the headsets and resumes when you put it back on! (You won't miss any important announcements or your favorite songs!)
Some Features of the Plantronics Backbeat Pro 2:
On-demand active noise cancelling
40 mm drivers with Plantronics signature audio
24 hours of listening and talk time
Class 1 Bluetooth
Open-listening mode
Download the Plantronics Backbeat Pro 2 Datasheet

The Sennheiser Presence UC ML Bluetooth Headset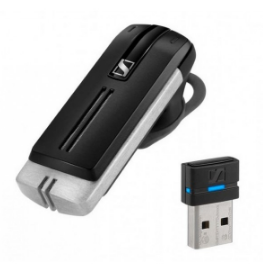 Consider the Sennheiser Presence UC ML if you are using Skype for Business (previous Lync). It is certified, quality headset for unified communications professionals that require excellent sound clarity in an office, in a car, or even outdoors.
With up to 25 meters of call range and up to 10 hours call time per charge, the Sennheiser Presence UC ML perfectly fits long-time use professionals who demand a dependable Bluetooth headset. This solution is also designed with Wind Safe Technology and Sound Focus Technology, significantly reducing wind noise and providing optimized speech clarity. But don't take my word for it, see it yourself in the video below!
Popular Features of the Sennheiser Presence UC ML:
Certified Skype for Business
Best in Class Sound – HD Voice Clarity
Optimized Speech Clarity – SpeakFocus Technology
Wind Noise Reduction – WindSafe Technology
Hearing Protection – ActiveGard Anti-Acoustic Shock Technology
Multi-Connectivity – Seamlessly switch between two mobile calls
The VXi BlueParrott Reveal Pro Bluetooth Headset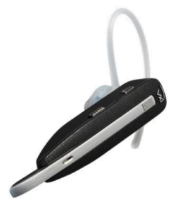 When most of the Bluetooth headsets have limited capabilities, the VXi BlueParrot Reveal Pro headset is different with its extendable mic boom that gives you more powerful noise cancellation when you need it. Its extended range Bluetooth enables up to 300 feet range from your device.
Even better, this headset is equipped with programmable Parrott Button, which puts multiple customizable capabilities at your fingertips. Designed with multiple wearing styles such as over-the-head, behind-the-neck and on-the-ear, VXi BlueParrot Reveal Pro allows you to be yourself and stay comfortable for a long-time use. With Blueparrott Reveal Pro, there's no limit!
Popular Features of the VXi BlueParrott Reveal Pro:
Advanced noise-cancelling microphone eliminates 90%+ of ambient noise
Extendable boom slides out for optimal mic placement
Customizable Parrott Button for mute, speed dial and more
HD Voice makes speech easier to hear and understand
Class 1 Bluetooth delivers extended (300 foot) range
Download the VXi BlueParrott Reveal Pro User Guide

The Jabra Motion UC MS Wireless Headset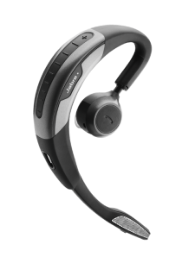 The Jabra Motion UC MS is another great headset optimized for Skype for Business (previous Lync) that includes all the functions you need such as HD voice, intelligent volume control and call assist.
This headset features an easy and intuitive call control with superior call quality and all-day talk time (8 hours battery life). Transferring calls from your deskphone to your mobile device has never been so easy with Jabra Motion UC MS headset. You are able to transfer calls within seconds and the person from the other end won't even notice it!
Highlighted Features of the Jabra Motion UC MS Wireless Headset:
Connects to VoIP softphone, mobile phone and tablet
Standby Time: Up to 360 hours
Charge Time: Up to 120 minutes
Tap-to-Connect and Voice Controls
Download the Jabra Motion UC MS Datasheet
And that is our quick recap of the top four wireless headsets. Take a look at the comparison chart to find your ideal headset that offers all the features you demand! To see a complete catalog of our Bluetooth headsets please visit our website.
The post Best Bluetooth Headsets to Pair with Your Mobile VoIP [Comparison Chart] appeared first on VoIP Insider.