Episode 0 :
Introducing Taking the Plunge Podcast
SUBSCRIBE & DOWNLOAD





OVERVIEW
Taking the Plunge podcasts intends to uncover stories of people who took the plunge by doing things they really wanted to do.
It's always hard to take the plunge – by having conversations with those who have been there and done it all – my aim is to help us all make the leaps much easier than what it really is. In this introductory Episode we give a brief about the show that uncovers stories of people who changed narratives in business, culture and sport . Those who took the plunge. Listen in.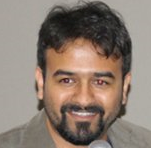 Rugwed Damle (aka Roogved)
Founder of Cricket Huddle & Host of Taking the Plunge. You can follow him @roogved
The post Podcast – Details – Episode 0 – Trailer – Taking the Plunge appeared first on .