The Detroit Lions' playoff chances may have taken another blow last night when it was announced that Green Bay Packers' quarterback Aaron Rodgers has been medically cleared to play.
Rodgers will return to action this weekend when the Packers take on the Carolina Panthers. Green Bay will then play host to Minnesota on Christmas Eve and finish the season at Detroit in a game that could end up being played for a wild card spot.
Rodgers' return was announced last night by the NFL Network's Ian Rapaport, via Rodgers' Instagram post which you can see below: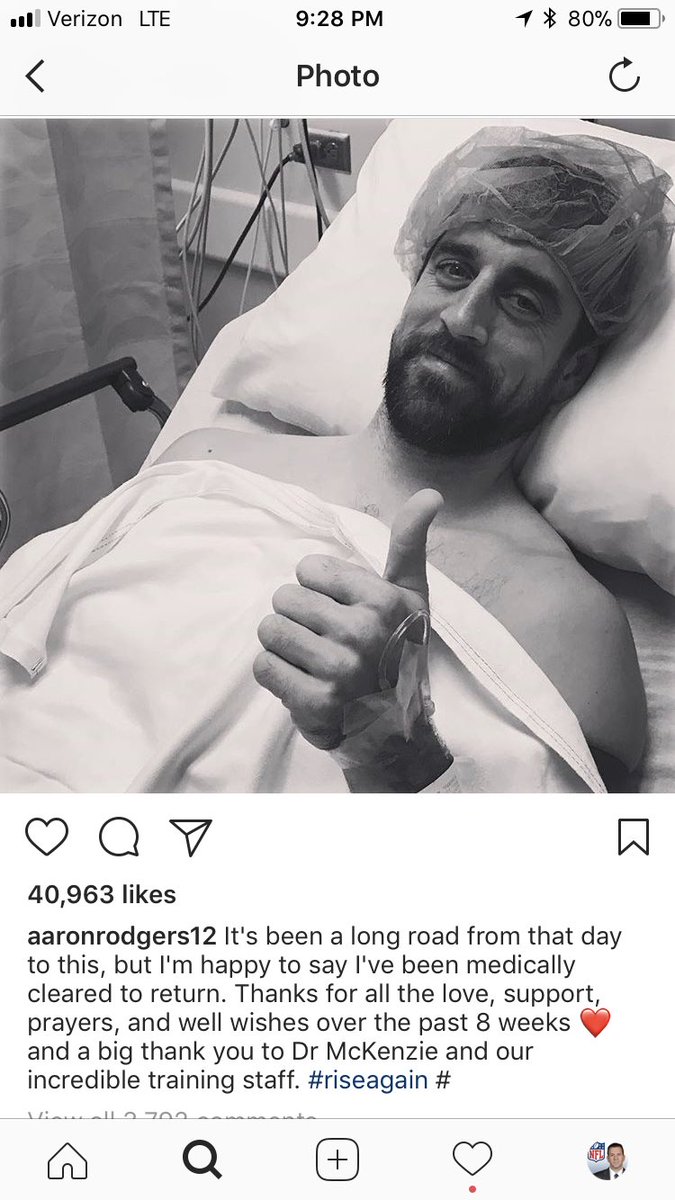 For football fans everywhere outside of the NFC North, this certainly comes as good news. Rodgers is one of the top quarterbacks in the league and it's always good to see a player recover from a tough injury. Rodgers broke his right collarbone in a game at Minnesota back in week 6.
#LALATE #AARONRODGERS INJURY UPDATE "BROKEN COLLARBONE" Season Possibly Over!
"Aaron Rodgers" "Packers" #Packers #Shoulderhttps://t.co/HEiCl7pPcT #GBvsMIN #NFLSunday #Collarbonepic.twitter.com/9seucAc8TO zx

— LALATE (@LALATE) October 15, 2017
At the time, it appeared to be quite possible that Rodgers would be out for the season.
So as this comes as good news for most, it's bad news for the Lions who are currently clinging to their wild card hopes as it is.
BONUS CONTENT: