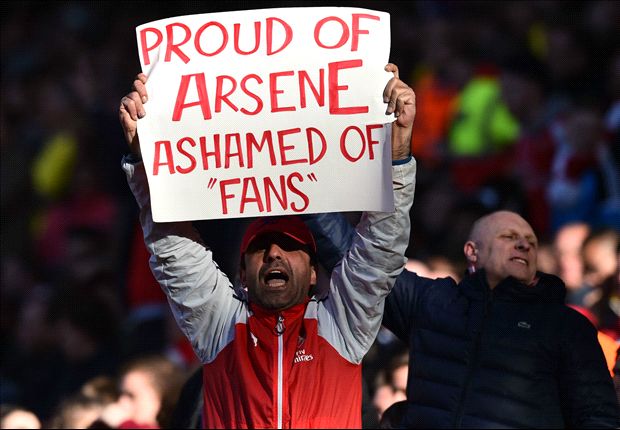 It is fair to say that at present, Arsenal football Club is at a crossroads. Over the course of our history the last 20 years or so with Arsene Wenger have been the most successful in our history. A new stadium, world class players it has been fantastic to be at the apex of the footballing pyramid. In the last 10 years or so we have been near the top of the pyramid, but not at the very top, despite the fact that we have a world class squad. This has been frustrating and has led to #WengerIn and #WengerOut debates amongst the AKB and WOB. There is an argument that we should 'be careful what we wish for' and there are many reasons for why we should be looking to keep Wenger in for as long as possible.
Champions League consistency
Apart from Real Madrid and Bayern Munich, which team has been in the Champions League consistently in the past 20 years? It is a very exclusive club. While there is no silverware to go with this, it is an incredible achievement considering only two other clubs have managed it. Champions League every year attracts the world's best players in the transfer market, not to mention the fact that it keeps us financially viable in the long term due to the abundance of TV revenue we receive from the competition. Yes it is frustrating not to ever do well or to win the competition, but not to have it at all will send us on a downward spiral because it will lead our club becoming less attractive to star players, which will make us less competitive for major honours and it goes on and on and on. Being in the Champions League and not winning it might be boring, but things could be a hell of a lot worse.
Wenger still makes quality signings more often than not
Have a look at our first team. The likes of Koscielny, Bellerin, Coquelin, Oxlade-Chamberlain and Walcott as a few examples. When these players were signed they were relative unknowns but Wenger developed them into near world class talent. There has been history of this with Fabregas, Song and Van Persie just to name a few. Even established stars, the likes of Sanchez, Cech and Ozil have openly admitted that Wenger was a huge part in them signing for the club. I don't know what it is but he has extremely strong persuasive skills to sign players, and in this ultra-competitive environment, these sort of soft skills to persuade players to sign and to spot talent from a young age is invaluable.
United has shown what a new manager can do
There is almost no precedent for what Wenger's done for our club and the duration he's been with us. Well, almost none. The closest is Sir Alex Ferguson and his 26 years at Manchester United. Sir Alex and Wenger are one of a kind in that they are the last remaining managers to have full control of the club from top to bottom. These days clubs are structured in complicated ways and there is room for more specialisation and the manager does not have the influence they once did. When Sir Alex Ferguson left shockwaves were sent through Old Trafford, the effects of which can still be felt today. Not only have they now employed their third manager since then, a record amount of money has been spent with no guarantee of success. This is a team who won the title in Sir Alex Ferguson's last season, and has money Arsenal simply doesn't. We are already at a disadvantage compared to their situation, and if we do have a change in manager it will almost certainly get worse than it does get better, but if United are anything to go by, them coming 6th won't seem so bad if things go sour for Arsenal with a new manager.
Things could turn ugly
Not only has Manchester United shown us how difficult it can be, it could be far worse. Sunderland fans were sick of their team of finishing 7th under Peter Reid, now look at them. There's the travails of Aston Villa and Leeds United, once great clubs who are no longer in the top division and continue to struggle. Newcastle United are another who kept making the wrong decisions and jump in and out between the Championship and Premier League with no signs of the competitive sides of the 90s coming back any time soon. Even Liverpool, a team who was so successful in the Champions League under the Benitez years are struggling under a very good coach in Klopp, with no guarantee of being in the competition let alone seriously challenging for it like the good old days.
If we let Wenger go, will we wish for the good old days of when we were at least finishing fourth? It sounds ridiculous, but there's plenty of teams who would kill to be in our position.
I am personally still #WengerOut and my next post will make arguments for the other side, but despite our deepest frustrations, Wenger still makes a compelling case to stay.
Don't forget to subscribe to our mailing list to receive your FREE Invincible's E-Book. Enter your email address to subscribe TODAY:
The post The case for keeping Arsene Wenger appeared first on Arsenal Blogger.