*Mike Barner*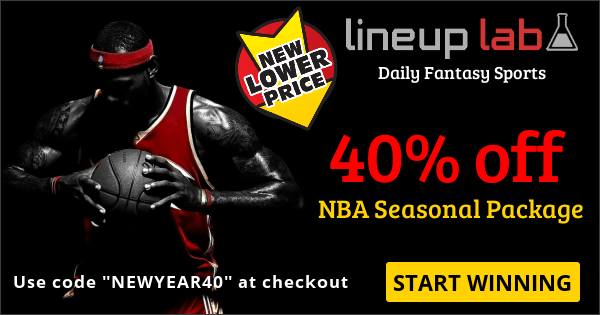 RING in 2018 with code "NEWYEAR40" at checkout for 40% off Seasonal Package
NBA Fantasy Basketball Schedule Analysis for Week 12
Let's dive into Week 12 of the NBA to make sure you start off the New Year with a winning week for your season-long fantasy league. It's important to know the intricacies of the schedule to gain an advantage over your opponent in a head-to-head league as starting your best players might not always give you the best chance to win. Here are the moves you want to consider for your team based on the week ahead.
Teams With The Most Games – 4 Games Each
Chicago Bulls, Los Angeles Lakers, Milwaukee Bucks, Minnesota Timberwolves, New York Knicks, Phoenix Suns, Portland Trail Blazers, San Antonio Spurs
There are only eight teams with four games each in Week 12, giving a big boost in value to players on those squads. Here are some players on those teams widely available in most leagues that could give you a winning edge.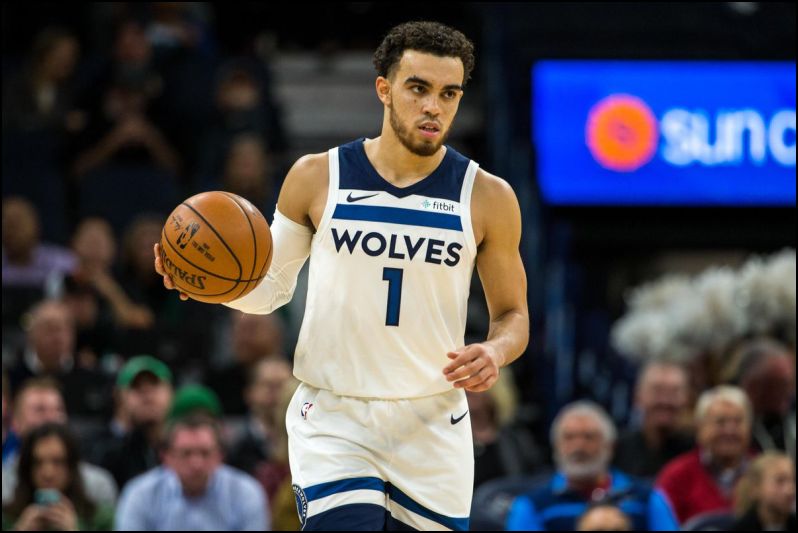 Tyus Jones, Minnesota Timberwolves
Jones has stepped into a starting role for the Timberwolves with Jeff Teague (knee) injured. While the injury for Teague isn't as bad as initially feared, he is expected to be out at least through Week 12. Jones has played well in five starts this season, averaging 9.8 points, 3.6 rebounds, 6.2 assists, 3.8 steals and 1.0 three-pointer per game. His scoring is not great, but that amount of steals alone can help win you the category in your league. Three of his games in Week 12 come against the Lakers, Nets and Pelicans, all teams that are in the top-six in the league in terms of pace of play. Still available in 69% of Yahoo! leagues, go pick up Jones.
John Henson, Milwaukee Bucks
The Bucks have three great players in Giannis Antetokounmpo, Eric Bledsoe and Khris Middleton, but are extremely thin at center. Henson is averaging 24 minutes per game as a result, the most he has since the 2013-14 season. His numbers don't jump off the page, averaging just 8.5 points and 6.5 rebounds per game. However, when you add that to his 1.5 blocks per game average and 61.1% field goal percentage, you get a viable fantasy option when playing four games. He'll play the Wizards, Pacers and the Raptors twice in Week 12, all teams with big centers. He's available in 62% of Yahoo! leagues and is worth considering if you need help at center.
Frank Ntilikina, New York Knicks
The Knick's rookie point guard is only averaging 21 minutes per game this season as the team has decided to use Jarrett Jack as their starter. However, Ntilikina has seen his playing time increase lately, logging at least 25 minutes in eight of his last 11 games. He took advantage of the added playing time, averaging 7.9 points, 3.6 rebounds, 4.6 assists, 1.6 steals and 1.0 three-pointer in those eight contests. If you are in a deeper league and need assists and steals, Ntilikina is a viable option with four games who is still available in 87% of Yahoo! leagues.
Teams With The Fewest Games – 2 Games Each
Charlotte Hornets, Indiana Pacers, Memphis Grizzlies, New Orleans Pelicans, Philadelphia 76ers, Sacramento Kings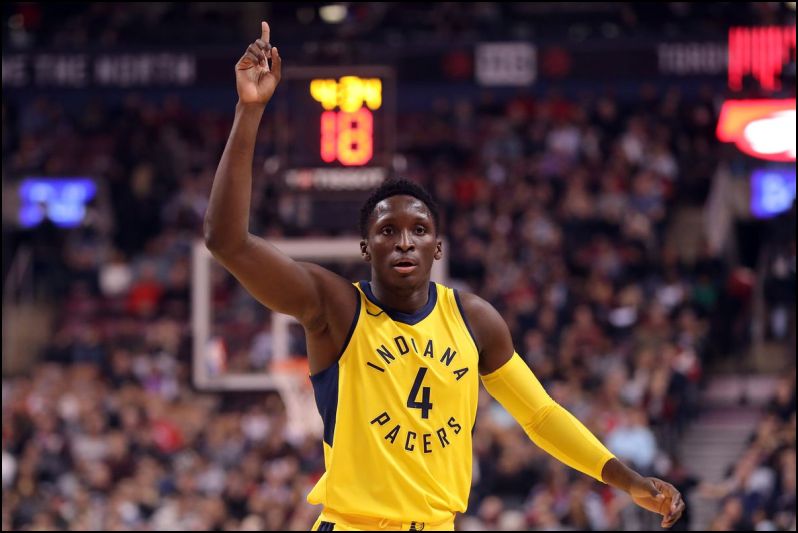 Victor Oladipo, Indiana Pacers
Oladipo is clearly an elite fantasy option as his 30.6% usage rate is the tenth-highest in the league. He's averaging career-highs pretty much across the board, including a lofty 24.9 points and 2.7 three-pointers per game. The problem is that he has missed the last three games with a knee injury and his status for this week is uncertain. You'd still start him with only two games if he was healthy, but it might not be worth the risk this week. If he sits out even just one game, he could do significant damage to your squad.
Robert Covington, Philadelphia 76ers
Covington is a valuable all-around fantasy asset, averaging 14.2 points, 6.0 rebounds, 1.9 steals and 2.9 three-pointers per game this season. Known for his poor shooting percentage, he has improved to 42.2% this season. However, he's in an offensive slump right now, scoring 10 points or less in four of his last five games. He'll have to face the Spurs and Pistons in Week 12, two of the top-five teams in terms of fewest points allowed per game in the league. This might be the week to keep him out of your starting lineup.
Nicolas Batum, Charlotte Hornets
Batum has battled an elbow injury this season, limiting him to 10.2 points, 4.2 rebounds and 4.9 assists per game. Those are all the lowest averages of his three-year stint with the Hornets. He's hurting owners in field goal percentage as well, shooting only 40.4% from the field. When healthy, his ability to contribute in multiple categories is extremely valuable. However, with his recent struggles and only two games on the schedule for Week 12, his upside is limited at best. Keep him anchored to your bench.
The post NBA Fantasy Basketball Schedule Analysis for Week 12 appeared first on Lineuplab.
This post first appeared on Lineup Lab, please read the originial post: here