*Mike Barner*
Daily Fantasy Football Lineup Recommendations for Week 15
If you are out of the playoffs in your season-long fantasy football leagues, don't worry, your season isn't over. That's the beauty of daily fantasy football, there is always fun to be had. Let's try to pick up your spirits and win you some money. Put your favorite daily fantasy football recommendations from the article below in our lineup optimizer and hit calculate. You can let it fill in the rest of the spots for you or choose your personal favorites from the NFL Player Lab.
**QUARTERBACKS**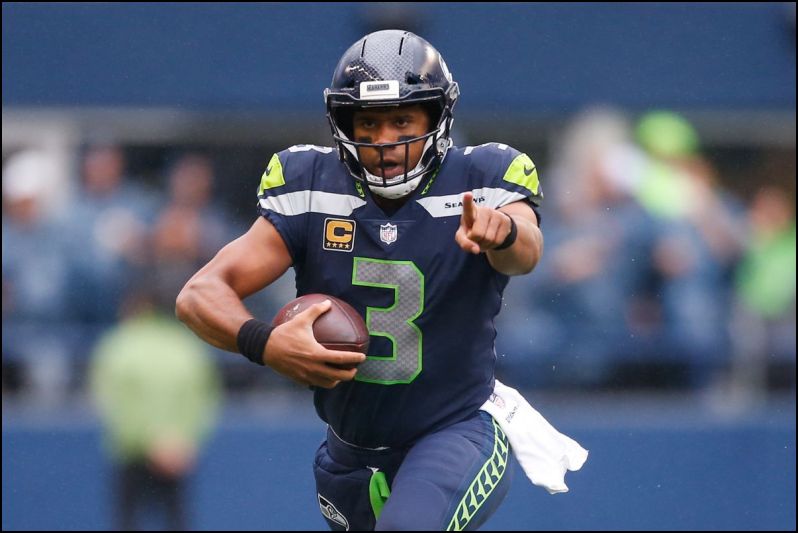 Russell Wilson vs. Los Angeles Rams
Stadium – CenturyLink Field
DraftKings = $7,300
FanDuel = $8,400
Wilson is on a roll as he has thrown at least two touchdowns in eight straight games and at least three touchdowns in both of his last two games. Although he's posted a career-low 61.9% completion percentage, he is averaging a career-high 271.3 passing yards per game. The Seahawks have struggled to establish a running game this season, leaving Wilson to shoulder the offensive load. Wilson has provided value with his legs as well, averaging 37.1 rushing yards per game. Although he only threw for 198 yards and one touchdown against the Rams earlier this season, that was before he took off. That game was also on the road. The Rams have had some big point totals put up against them this season, so look for Wilson to continue his hot streak in Week 15.
Ben Roethlisberger vs. New England Patriots
Stadium – Heinz Field
DraftKings = $6,700
FanDuel = $8,000
Speaking of quarterbacks playing well, Roethlisberger has thrown for 1,446 yards and 12 touchdowns over his last four games. The key there is three of those four games came at home. Roethlisberger is a different player at home as he's averaging 322.5 passing yards per game at Heinz Field compared to 258.4 yards per game on the road. He's played one more game on the road this season, but has 14 touchdowns passes at home compared to only 10 on the road. This could be a high-scoring game between two strong offenses, leaving Roethlisberger with a tremendous opportunity to provide value.
Nick Foles vs. New York Giants
Stadium – MetLife Stadium
DraftKings = $5,500
FanDuel = $6,000
With Carson Wentz (knee) now out for the season, Foles gets another shot to be the starting quarterback for the Eagles. His previous success as a starter for them is well documented as he threw for 27 touchdowns and only two interceptions in 2013. While it's not likely that he will return to that type of production, he does take over a talented offense. The Eagles will likely run the ball even more now based on their trio of productive running backs, but that should open up opportunities for Foles still as teams try to stop the run. The Giants defense is decimated by injuries and they are especially thin at cornerback. Foles won't cost you much, giving him the potential to be one of the better value plays of the week.
**RUNNING BACKS**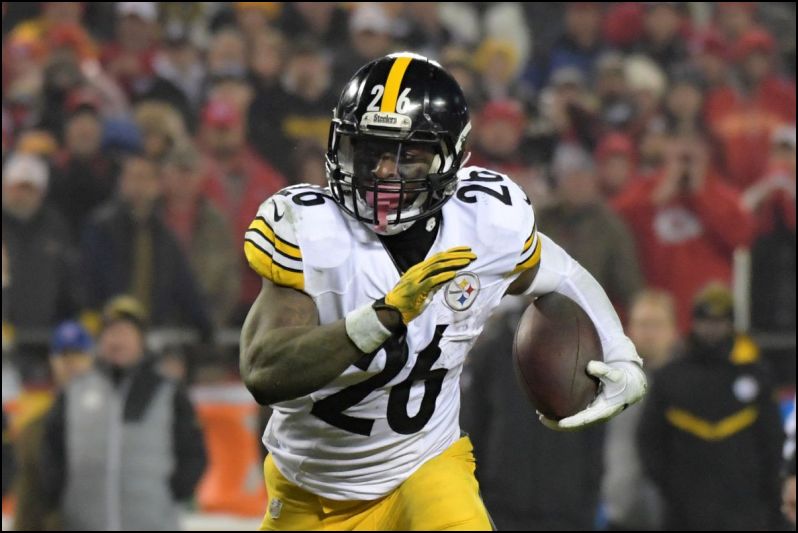 Le'Veon Bell vs. New England Patriots
Stadium – Heinz Field
DraftKings = $9,300
FanDuel = $9,400
Bell not only has a very high ceiling in terms of production, but he also has a high floor based on his role in the offense. He's been extremely involved in the passing game, receiving at least 10 targets in three of the last four games. After three straight games without a touchdown, Bell has reached the end zone four times over the last two games. Offense likely won't be hard to come by in this game, so don't be afraid to pay up for Bell.
Christian McCaffrey vs. Green Bay Packers
Stadium – Bank of America Stadium
DraftKings = $6,000
FanDuel = $6,900
McCaffrey is coming off a rough game Week 14 against the Minnesota Vikings as he finished with only 53 total yards. He only received four targets in the game, his fewest in any game this season. Fellow Panthers running back Jonathan Stewart had 103 rushing yards in three touchdowns, but that was a rare performance as he has rushed for at least 100 yards in a game only twice all season. McCaffrey may take his turn as the most valuable back in the Panthers backfield Week 15 as the Packers have allowed 80 receptions, 630 receiving yards and four receiving touchdowns to running backs this season. That fits McCaffrey's skill set very well, so get him in your lineup this week.
Kenyan Drake vs. Buffalo Bills
Stadium – New Era Field
DraftKings = $5,800
FanDuel = $6,500
Drake has thrived as the lead back the last two weeks, rushing for at least 114 yards in both of those games. With Damien Williams (shoulder) out, Drake also recorded eight receptions and 100 receiving yards over the same two games. It's uncertain if Williams will be able to return this week but even if he does, Drake may have separated himself with his recent success. The Bills have allowed the most rushing touchdowns (18) and the sixth-most rushing yards per game (123.7) in the league this season, so look for Drake to thrive again this week.
**WIDE RECEIVERS**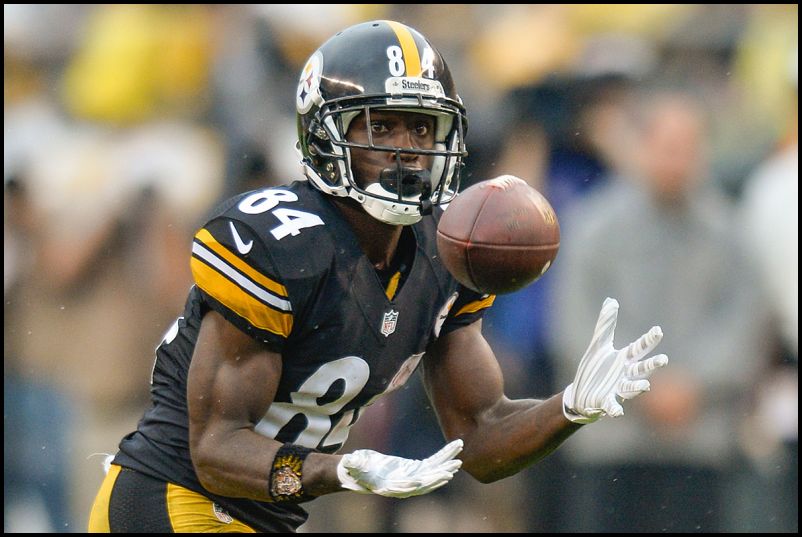 Antonio Brown vs. New England Patriots
Stadium – Heinz Field
DraftKings = $9,100
FanDuel = $9,300
Brown has put up massive numbers lately, accumulating 39 receptions, 627 yards and six touchdowns in his last four games. He continues to get a ton of volume as he has received at least 10 targets in all but two games this season. With a career-high average of 116.1 receiving yards per game this season, Brown is a great option just about every week. Week 15 brings what should be a shootout with the Patriots and given the success of Roethlisberger at home, Brown is primed for another huge performance.
Devin Funchess vs. Green Bay Packers
Stadium – Bank of America Stadium
DraftKings = $6,600
FanDuel = $7,300
Funchess came out of Sunday's game against Xavier Rhodes and the Minnesota Vikings with a respectable performance, catching three passes for 59 yards and a touchdown. He's scored at least one touchdown in three of his last four games and has a career-high seven for the season overall. Now the number one receiver in Carolina, he's got a reasonable shot to recording at least 1,000 receiving yards for the first time in his career. The Packers present a nice matchup as they allow the ninth-most net passing yards per game (240) and have allowed 22 receiving touchdowns this season. Consider playing Funchess at this reasonable price.
Marquise Goodwin vs. Tennessee Titans
Stadium – Levi's Stadium
DraftKings = $6,000
FanDuel = $6,600
EJ Manuel, Thaddeus Lewis, Kyle Orton, Tyrod Tayler, Brian Hoyer and C.J. Breathard, that's the sad list of quarterbacks that Goodwin has played with during his five-year career. It's still early, but current 49ers quarterback Jimmy Garoppolo is probably the best Goodwin has ever played with. Early returns have been excellent as Goodwin has 14 receptions on 20 targets for 205 yards in two games with Garoppolo starting. With so few talented receivers around him, don't expect his volume to decrease anytime soon. He only has one touchdown this season, but his volume with a quality passer still gives him value.
Dede Westbrook vs. Houston Texans
Stadium – EverBank Field
DraftKings = $5,100
FanDuel = $5,700
Westbrook is starting to take off, catching 11 of 17 targets for 159 yards and one touchdown in his last two games. Those games were against a poor Indianapolis Colts defense and an injured Seattle Seahawks secondary, so he didn't exactly have the toughest opponents. That won't change this week as the Texans are allowing the seventh-most next passing yards per game (242). The Jaguars don't exactly have much depth at wide receiver either, giving Westbrook a relatively high floor at this cheap price.
**TIGHT ENDS**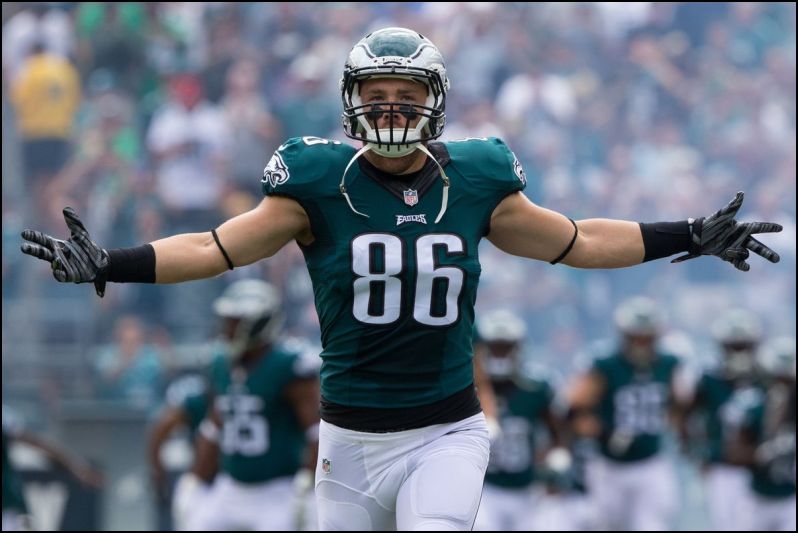 Zach Ertz vs. New York Giants
Stadium – MetLife Stadium
DraftKings = $6,000
FanDuel = $7,900
Ertz did not play Week 14 due to a concussion, but has been cleared and has resumed practicing this week. Unless he suffers an unexpected setback, expect him to take the field against the Giants. Although Ertz will be without his star quarterback in Wentz, he is familiar with Foles as the two played together when Foles was starting for the Eagles in 2013 and 2014. Ertz recorded eight catches, 55 yards and one touchdown against the Giants in Week 3, which is not surprising based on their struggles to defend the tight end. Don't be concerned about the loss of Wentz too much this week as this is still a juicy matchup for Ertz.
Jared Cook vs. Dallas Cowboys
Stadium – Oakland-Alameda County Coliseum
DraftKings = $4,400
FanDuel = $6,100
Cook only had two catches for 11 yards in two games combined heading into Week 14 but righted the ship with five receptions for 75 yards and one touchdown against the Kansas City Chiefs. Wide receiver Amari Cooper (ankle) left that game early, leaving quarterback Derek Carr to lean more heavily on Cook. Cooper is listed as day-to-day heading into Week 15, but he might be limited even if he does play. The Cowboys are not particularly strong at defending tight ends, making Cook a reasonable option at this price.
**DEFENSES/SPECIAL TEAMS**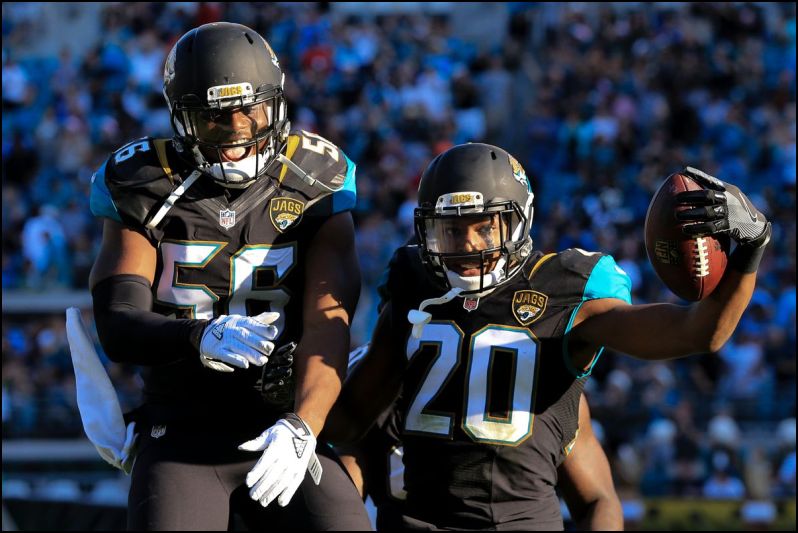 Jacksonville Jaguars vs. Houston Texans
Stadium – EverBank Field
DraftKings = $4,500
FanDuel = $5,900
The Jaguars already have a special defense, but they have a great matchup this week as T.J. Yates is likely going to start at quarterback for the Texans. Although he looked good by throwing two touchdowns against the 49ers in relief of Tom Savage (concussion) last week, playing the Jaguars is a whole different story. Not only do the Jaguars lead with NFL with 47 sacks, but they are also in the top-five in both interceptions and fumble recoveries. Pay up for them Sunday.
Philadelphia Eagles vs. New York Giants
Stadium – MetLife Stadium
DraftKings = $3,600
FanDuel = $4,700
The Eagles defense is no pushover either as they are tied for the tenth-most sacks (35) in the league. This is a great matchup against a Giants offense that has only scored 49 total points in their last four games. With the majority of their skill players injured and their offensive line in shambles, things aren't likely to get any better for the Giants this week. If you can't stomach the Jaguars pricetag, go with the Eagles.
The post Daily Fantasy Football Lineup Recommendations for Week 15 appeared first on Lineuplab.
This post first appeared on Lineup Lab, please read the originial post: here