NBA Daily Fantasy Basketball Lineup Picks for 10/20/17

Point Guard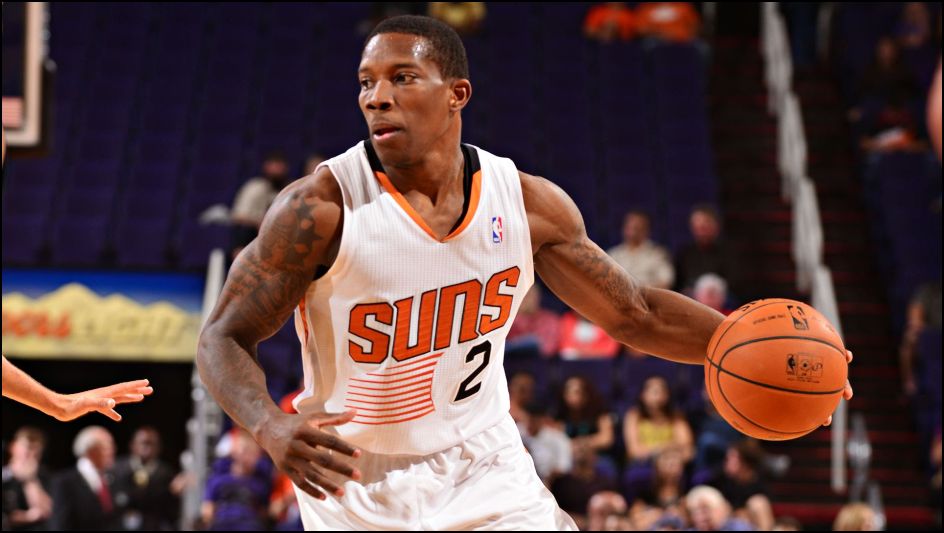 Eric Bledsoe
FD $7,500 DK $7,400
Bledsoe saw just 29 minutes in the opening contest, in what was a blowout at halftime against the Blazers. He has always been a guy that plays big minutes and I think it's fair to expect around 35 on a daily basis. This style of game fits into Bledsoe's hands perfectly, as the Lakers love to run and push the ball up the court. We didn't see it much last night, but some of that can be attributed to PatBev giving them a nightmare. This game currently sits at a 220 total with the Suns favored by just 3, so it'll be high scoring and close. Exactly what you're looking for out of a game stack. The price is fair and he's pretty safe, considering he fills up the box in every which way. He thrives in the open floor and should have no problem getting there often against a Lakers team that ranked 3rd worst in 2016 against transition baskets. Bledsoe isn't a lock, but he's as close as you'll get at the position.
D'Angelo Russell
FD $8,000 DK $7,300
Jeremy Lin has already been ruled out for the year. Thoughts go out to him, but at least we got it over quickly. It's surely a lot less stressful than him being questionable EVERY DAY for the entire season. like we dealt with for much with for much of 2016. With Lin gone at PG, D'Angelo Russell will slide over and let Caris LeVert and Sean Kilpatrick handle the 2. Russell gave us a taste of what to expect from him in game 1, shooting 22 times and putting up 42 fantasy points against some quality defenders in Indy. I know both of these guys are a bit expensive, but they are both in spots where the ceiling and floor is just too high for the respective price. Russell could very well be a $9K player very soon. It sounds crazy, but it'll happen if he's over 20 shots on a nightly basis. He did it just 6 times in 2016. The Magic play fast and don't care too much about defense. Russell is a prime option for all formats.
Shooting Guard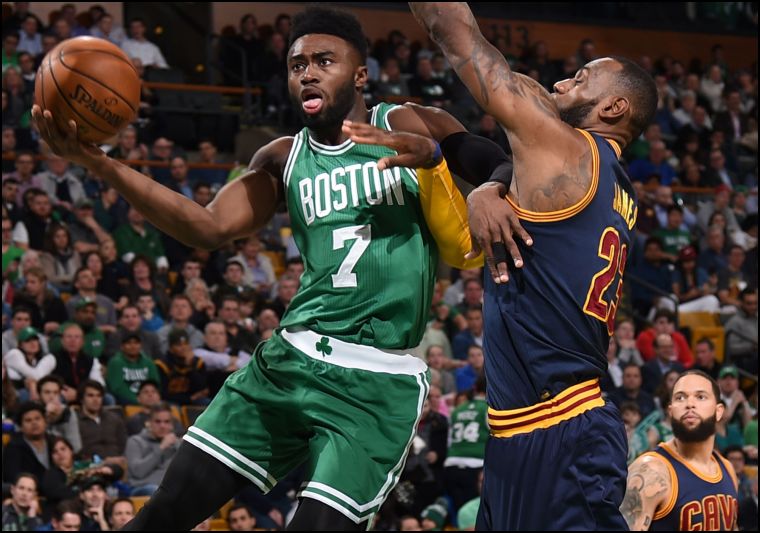 Jaylen Brown
FD $6,200 DK $5,500
Until the price goes way up or the Celtics are facing a defensive juggernaut, Jaylen Brown will remain a safe cash game play. He's the number 2 option behind Kyrie and has shot 34 times over the first 2 contests. The Celtics now see the 76ers, who will be one of the teams we target a lot this year. With the addition of Fultz and Simmons, they should want to run as much as possible. Brown derives a lot of his value from being able to get into the open court and make things happen. That shouldn't be an issue here, as neither TLC or J.J. Redick have the speed or athleticism to stick with Jaylen. It may be tough to the pay the $6K tag for a guy who was just at $4k, but he's worth close to 7 or 8. Expect him to once again see 30+ minutes against a lackluster defense that is fine running.
Andrew Wiggins
FD $6,800 DK $6,300
We still don't really know how Jimmy Butler will cut into Wiggins and Towns, but I think it's safe to assume that it won't be much. Butler is a superstar, but he doesn't need the ball in his hands a ton. He posted a 25% usage last season in Chicago and will likely end up with a similar one here. You also add in the fact that all these starters will see close to 40 minutes on most nights, and the safety is there. People generally see the "Utah" under the opponent and completely ignore. While they are a good team defense, they have Rodney Hood and Donovan Mitchell at the 2. Both of which are inexperienced and not known, at all, for their defense. Ignles will be on Butler, which could funnel some more production towards Wiggins on the perimeter. He's not as safe as Jaylen is Point per $, but he's close. He will also be just 5 or 10% owned, at most.
Small Forward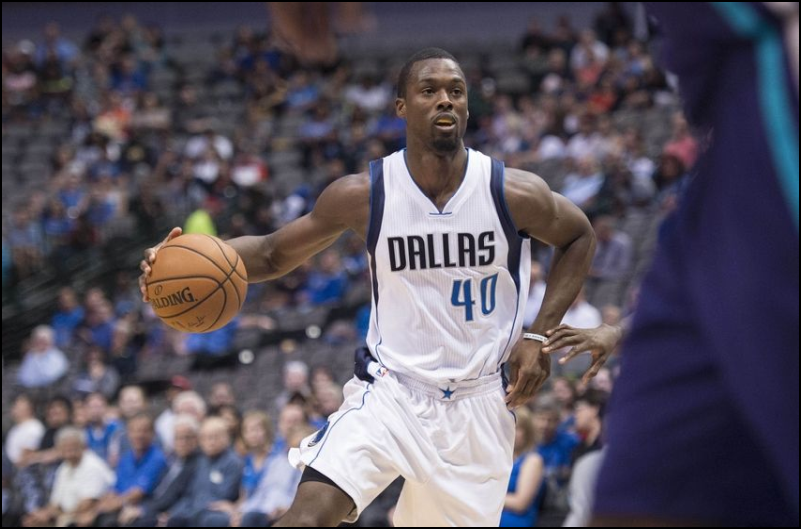 Harrison Barnes
FD $6,300 DK $5,700
We've been looking at a few of the more expensive options at PG and SG, so let's look for a way to save here at SF. Harrison Barnes is the leader of the Mavs on offense and he's going to be one of the more consistent SF's we can lean on at such a solid price. He can handle 35+ minutes every night and had no problem shooting close to 20 times a game in 2016. The Kings have a gaping hole at SF with Rudy Gay out, so they'll look to Justin Jackson and Buddy Hield to deal with Barnes on defense. Barnes doesn't have the upside to put up 50 fantasy points, but you can lock him in there for 25 with the upside for 45. At this price, you can't ask for more.
Evan Fournier
FD $5,600 DK $5,400
Evan Fournier left a bad taste in a lot of people's mouth after last season, including mine. It seemed like countless times that I rostered him and he just goofed around for 300 minutes and ended with nothing worthy of note. That didn't look to be the guy I was watching the other night. While it can be tough to base decisions on things like the eye test, it's really not with a guy like Fournier. He looked like he wanted to be there and was initiating a lot of the effective offense. He now heads up with the fast-paced Nets, who haven't played defense in 2 years. This game is sitting at a 223 over/under with the Magic favored by 2. Get some exposure on both sides of the ball. Fournier is cheap enough where you really don't have to consider him a "pay-up", but has the upside to give you 50 in a tournament.
Power Forward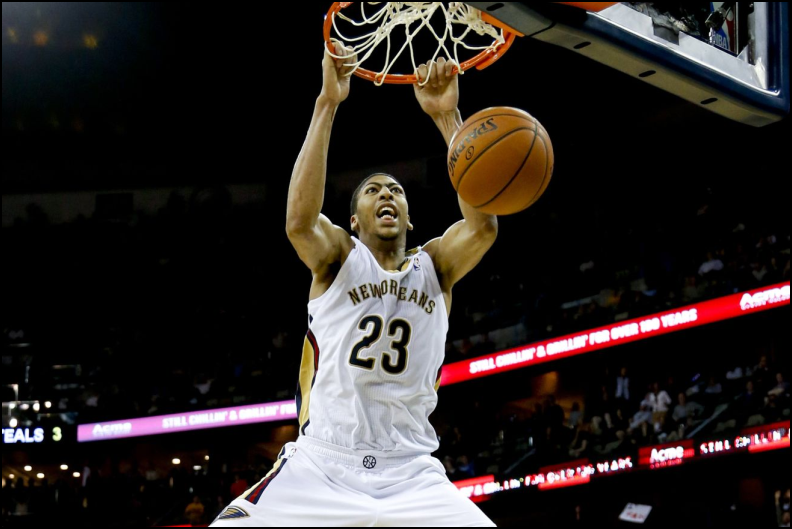 Anthony Davis
FD $10,900 DK $10,600
With Draymond Green doubtful as I type this, I'm going to assume he is out. Even if he is in, you can take all of what I'm about to say and just minimize it a little bit. Davis is unstoppable. Cousins is unstoppable. When you try to stop them with whatever combo of Zaza, Javale, David West and Jordan Bell, things may get ugly. With that being said, the same can be said for the Pelicans in regard to Kevin Durant/Klay Thompson. I think this one just turns into an absolutely shootout and stacking the entire game is a terrific idea. If it blows out, none of them make value. If it stays close, I think it does because of the back-and-forth nature. We aren't going to see either of these teams grind out defense here. Davis saw 40 minutes last game, which is a terrific sign for a guy that is often on a minutes limit. If he's seeing those types of minutes this early, it's fair to assume we're playing with a fully healthy Anthony Davis. A fully healthy Anthony Davis is something you won't come across often, and when you do, you take advantage. Personally, you will catch me with 100% Anthony Davis if Draymond is out. I'd prefer to watch him abuse the backups and for me to benefit instead of grimace every time he slams it over anyone's head in hopes I won't be passed by the crowd. AD might end up being popular, which is when I'll pivot over to Cousins. All in all, this game is a gold mine and you should get exposure from both sides.
Jae Crowder
FD $5,300 DK $4,700
This is just a simple case of a guy being a bit mispriced to start the season. It's not too bad, but Crowder will put up numbers in this offense if he's going to play 30+ minutes. He's a lot better of an offensive player than many of the guys who have played the same role with LeBron in the near past. He will get as many open 3's in the corner as he could ever want and could have some huge games if he gets hot. He's also good at penetrating and scooping up peripherals on defense, which can't be said for the usual LeBron corner guy. It's also comforting to know Crowder will be out there when it matters. He is a good defender and helps make up for the atrocious Rose and Love (If you want to laugh, watch these 2 try to defend a PNR). I feel like they should have a coach out there grabbing their hips and throwing them into the proper defensive position. It's just brutal. Getting back on topic, Crowder is going to be an integral part of this offense from the get and isn't priced like it just yet. The Bucks play small and he'll have no problem getting an excess of minutes at the 4 and maybe a few at the 5 when Thon Maker is out there. He isn't going to go crazy but penciling in 25 at this price is a blessing in cash games.
Center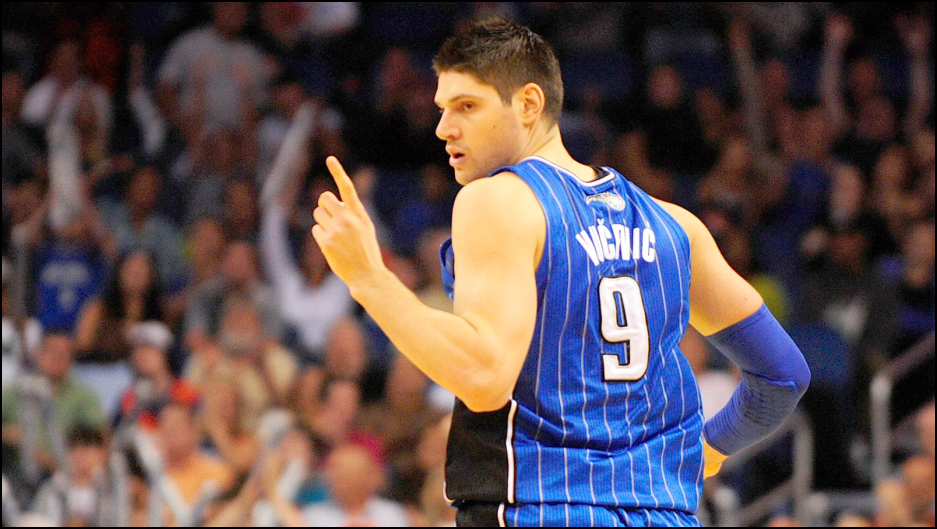 Nikola Vucevic
FD $8,400 DK $7,600
There are a lot of different ways you can go at center if you're paying up, so take your choice. We'll run with Nikola Vucevic here, who sees and up-paced affair with the Brooklyn Nets. He got dismantled by Hassan Whiteside in the first game, but did answer back with a solid 19-13-2-2 line. TheNets lost Brook Lopez in the offseason and will turn to Timofey Mozgov at center. I don't know how they plan on making that work, but they are the Nets, so maybe they just don't care. Bucevic will embarrass Mozgov for however many minutes the Nets can lie to themselves for. Trevor Booker and Rondae Hollies-Jefferson man the 4 and are way too undersized to mess with Vuc. To me, it looks like a severe match-up problem. Unless the Nets have a focus on taking away Vucevic from the start (no shot), he should have a big game. His price is still fair and will likely see a small bump if he continues seeing heavy minutes. Aaron Gordon is also questionable now, so Vuc could be leaned on even more down low than already expected.
Marcin Gortat
FD $6,100 DK $5,600
Now for what may be the most cut and dry option of them all, let's take a look at Marcin Gortat facing off with the monster that is Andre Drummond. Gortat will need to be out there to match the size of Drummond, which Ian Mahinmi just can't offer. Gortat is locked into a double-double and you can safely project him for 34+ minutes. For years now, Gortat has been getting a ton of minutes to start the year until eventually getting a nagging injury that keeps them down. Drummond is a huge center, but his defense is nothing to be worried about. The Pistons were 3rd worst against centers in 2016 and I can't see a guy with Gortat's skill set just flopping. Wall leans on Gortat to space the floor and he does it perfectly, knowing exactly how Wall likes to play. Gortat is the safest option at center for the price and I'll have a ton of exposure in cash games.
The post NBA Daily Fantasy Basketball Lineup Picks for 10/20/17 appeared first on Lineuplab.
This post first appeared on Lineup Lab, please read the originial post: here