*Austyn Varney*

MLB Daily Fantasy Baseball Lineup Stacks – Wednesday, September 13, 2017
*STARTING PITCHERS*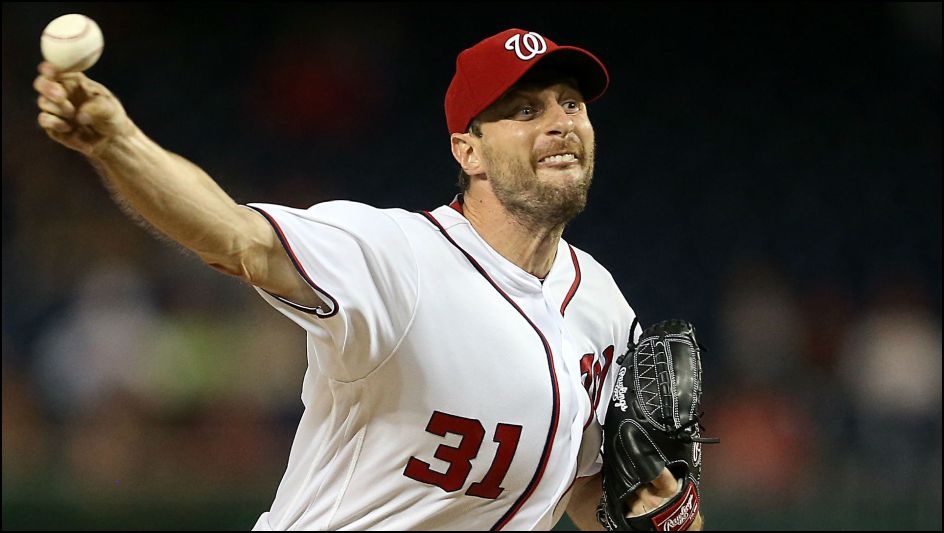 Max Scherzer Vs Atlanta Braves
Park – Nationals Park
Opp implied total – 2.58
When looking at a slate as a whole, you have to consider what steps you will need to take to play a pitcher. For example, if there were 2 8-run projected offenses in Coors Field tonight, I may have to reconsider paying up for pitcher. This slate, however, doesn't have any of that. With plenty of similar offenses in similar spots, you should have no issue paying up for an elite arm. Max Scherzer and the Nats face off with the Braves, who they're favored -315 over. Vegas is expecting a blood bath here and I simply can't disagree. He's held both sides of the plate to a sub .271 wOBA and he's struck out over 12 batters per 9 innings. Scherzer did have one of his very rare disappointing starts last time out, so maybe that'll keep 5-10% of the field on their toes. If you watched that game, you saw that absolutely nothing was wrong with him. He will bounce back tonight and have a stellar performance against a weak Braves team.
Jon Lester Vs New York Mets
Park – Wrigley Field
Vegas O/U – 3.19
For your 2nd arm, there are a lot of different ways to go. Working from the bottom, Jack Flaherty will draw some consideration. He's a strong young arm out of St. Louis and he should have a very strong 4 or 5 innings of work. You then get Doug Foster, who's still a bit shaky, even with his recent stretch. He's in Fenway Park and faces a team I hate picking on with sinker ballers, especially in Fenway. That leaves us with Yu Darvish and Jon Lester. Darvish is fine and he should have a great game, but we can't guarantee more than 85 pitches, so the upside is tough to see. We know the Cubs are in need of wins and Lester will stretch to 120 if he's pitching well. The Mets stink and they've posted a .295 wOBA over the last 30 days. They will try to fit a bunch of righties in there, but it doesn't really matter when Lester is good against them and they are AA/AAA players. Expect another W out of the Cubs here and for Lester to put them on his back and deliver a classic stat line. Maybe something like 7 innings, 8 K'a, 1 ER, and the win.
*OFFENSIVE STACKS*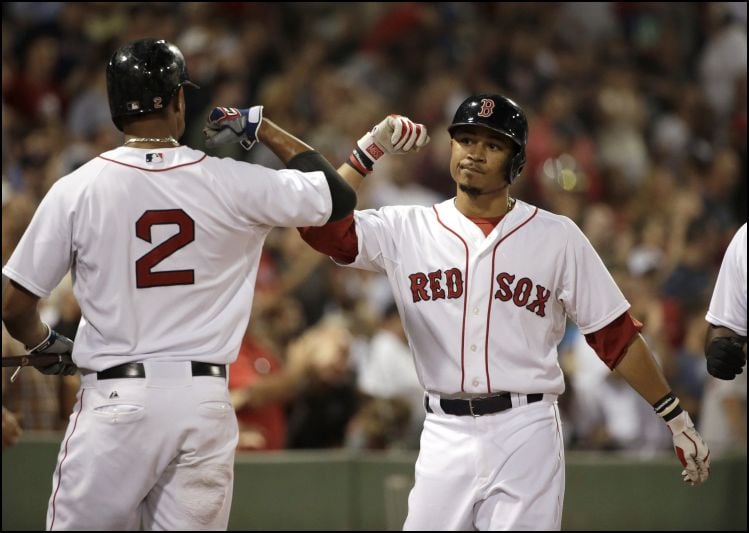 Washington Nationals Vs Luiz Gohara (Braves)
Park – Nationals Park
Implied Total – 5.68
Just like with the pitchers, we have a clear top offense here in the Nats, who are a bit expensive. They figure to be around 20-25% owned and are very much in play across the board. They face off with Luiz Gohara, who is just 21 years old and making his debut in the rotation. While he did move up the ranks fast and I can't say he's. a bad pitcher, he was certainly rushed. He never got his BB rate below 3 in A+ and was demolished by righty power for the last 2 months in AA/AAA. He now moves up to the majors, facing off with one of the leagues most lethal offenses. Anthony Rendon and Ryan Zimmerman are the top 2, both hitting lefties for a .420+ wOBA, literally. They are 2 of my favorite plays on the slate and guys I'll have exceedingly high exposure to. Next, you get Werth and Hendrick in the OF and Turner/Difo at SS. Depending on how your lineup is looking, they all make sense. They all get it done against lefties and come in at different price points. All in all, the Nationals are the safest offense to choose from and we have to pay for that safety.
Main Stack – Trea Turner, Ryan Zimmerman, Anthony Rendon, Howie Kendrick
Sneaky Stack – Ryan Zimmerman, Anthony Rendon, Howie Kendrick, Jayson Werth
Boston Red Sox Vs Jharel Cotton (Athletics)
Park – Fenway Park
Implied Total – 5.37
The Red Sox aren't a team I stack often, but I always seem to end up with a 1 or 2-off in tournaments. It's often Mookie Betts and Andrew Benintendi, due to their pure dominance across the board. Tonight, I'm a fan of the entire top 6. Jharel Cotton and the Athletics move into Fenway, giving way to a 5.82 implied run total out of the home team. It only makes sense. Jharel Cotton was decent for a few starts at the beginning of the year, but offenses have surely figured him out. He's held a .359 wOBA against lefties and a .357 against righties, with most of the contests played in the spacious O.Co Coliseum. Both sides of the plate are in play here and that's great news with the monster in right field. Mookie and Benintendi remain my top 2 options, but are joined with Mitch Moreland, who's one of the top HR plays at 1B. The rest of the order is a bit scattered, but feel free to go with anyone in the top 5 or 6. Jharel Cotton is a below average pitcher and a team like the Red Sox should jump on that in September.
Main Stack – Mookie Betts, Andrew Benintendi, Mitch Moreland, Rafael Devers
Sneaky Stack – Mookie Betts, Andrew Benintendi, Xander Bogaerts, Mitch Moreland
The post MLB Daily Fantasy Baseball Lineup Stacks – Tuesday, September 13, 2017 appeared first on Lineuplab.
This post first appeared on Lineup Lab, please read the originial post: here