*Chris Durell*
DraftKings / FanDuel MLB Lineup Picks for September 1, 2017
Welcome back to another TGIF edition of our daily fantasy baseball picks. There are two afternoon games today and with the cancellation of the Astros game, we get 14 games on the main slate tonight and this is where we will turn our attention. Let's take a look at some of the top pitchers and stacks.
Starting Pitchers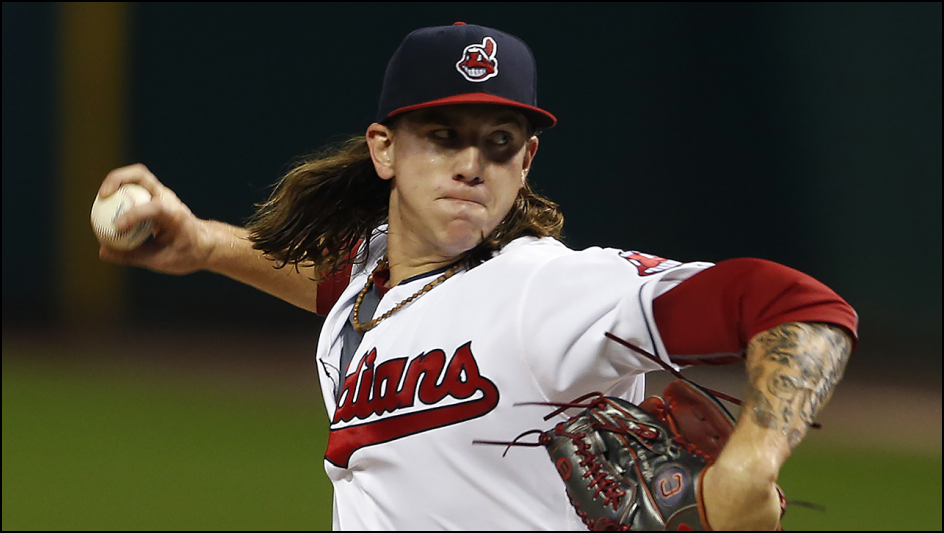 Mike Clevinger
Opponent – @ DET
Park – Comerica Park (Hitters Park)
Vegas Favorite (CLE -170)
Vegas Total (8.5)
Clayton Kershaw returns to the Dodgers rotation tonight but will be on a pitch count. This has me going almost exclusively with value pitching and it starts with Mike Clevinger. He is coming off his best start of the season where he shut out the Royals over six innings striking out nine. He has been a bit inconsistent with a 3.72 ERA, 4.15 xFIP but has big upside with a 10.3 K/9 rate and 12.9% swinging strike rate. Then there is the matchup that got a huge boost since yesterday as the Tigers traded away their top bat in Justin Upton. Clevinger is safe in all formats.
Jack Flaherty
Opponent – @ WSH
Park – AT&T Park(Pitchers Park)
Vegas Favorite (STL -110)
Vegas Total (8.5)
If you are wanting to completely load up on bats tonight, Jack Flaherty provides a ton of salary relief. After the trade of Mike Leake opened up a spot on the 40-man roster, the Cardinals called up one of their top pitching prospects to take the mound vs. the Giants. In 15 starts in AAA this season, he has gone 7-2 with an impressive 2.74 ERA and 8.96 K/9 rate. He has improved big time this season adding velocity to his fastball and has three secondary pitches to back it up including a plus changeup(according to reports). The upside may not be there vs. the Giants who don't K much but they rank second to last in overall run scoring. With Flaherty's very low price on both sites, we don't need a monster game and is more about loading up on bats to increase our overall ceiling.
Top Stacks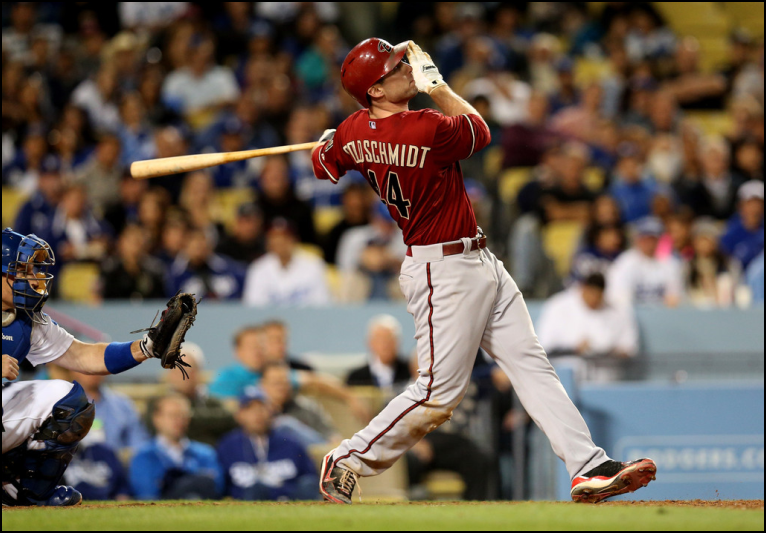 With all the value at pitcher tonight, I head straight to Coors Field where the Diamondbacks have the highest implied run total(6.1) of the night. They will face Kyle Freeland who has been better at home this year but I am not buying it as he strikes out just over six batters per nine while walking over three. I will be loading up on Paul Goldschmidt, J.D. Martinez, A.J. Pollock, and for value I like catcher Chris Iannetta who also crushes southpaws.
The other high-end stack I am chasing tonight is the Los Angles Angels who just acquired Justin Upton from the Tigers to bolster their lineup. Tonight they face Cole Hamels who has a nice win/loss record this season but has fallen off in a big way with a career-low 5.5 K/9 rate and 4.89 xFIP. This is the only other game with a Vegas Total over 10 and if Upton is in the lineup, we could see the implied runs rise even more for the Angels. My top bats will Be Mike Trout, Albert Pujols, and Justin Upton.
For a value stack, I am looking very closely at the Tampa Bay Rays tonight. They are facing rookie Reynaldo Lopez who has shown some strikeout upside in his first two starts but has struggled with control and has been punished with eight earned runs against including three long balls. He has also been far worse against left-handed bats as well with a .432 wOBA against. The bats I am looking at are Kevin Kiermaier, Lucas Duda, Evan Longoria, and Logan Morrison. Again, it will all depend on the lineups when they are released.
Thank you for reading and if you have any questions as lineup lock approaches please contact me via Twitter(@Jager_Bombs9)
The post DraftKings FanDuel Mlb Lineup Picks for September 1, 2017 appeared first on Lineuplab.
This post first appeared on Lineup Lab, please read the originial post: here