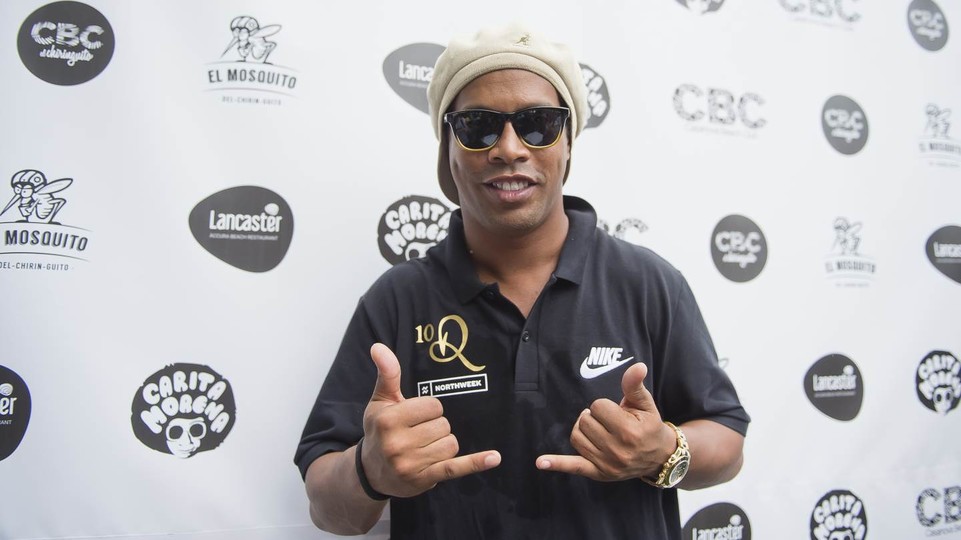 Ronaldinho was recently in Castelldefels where he attended foot-volley tournament on the beach.
Cheerful as always, the Brazilian spoke to the media and had some words about Barcelona and the Brazilians who have put on the colors of the club.
One of the most controversial of such players is Neymar who left Barcelona to join Paris Saint Germain.
Neymar left the Catalans after playing for years under the shadow of Lionel Messi. But things in the French capital were rough at first with his battle for supremacy with Edinson Cavani and he later found himself eclipsed in the world headlines by Kylian Mbappe who had an incredible World Cup.
For Ronaldinho, he says the most important is Neymar's happiness but says he prefers him at Barcelona
"The important thing is that Neymar is happy," he said to MARCA.
"I like that my friends are always happy but, personally, I would be happier if he returned to Barcelona.
"But it's something I don't think will happen."
Ronaldinho went on to disclose that he didn't miss football.
The post Ronaldinho Dreaming of Neymar's Barcelona return appeared first on SOCCERINFOMANIA.