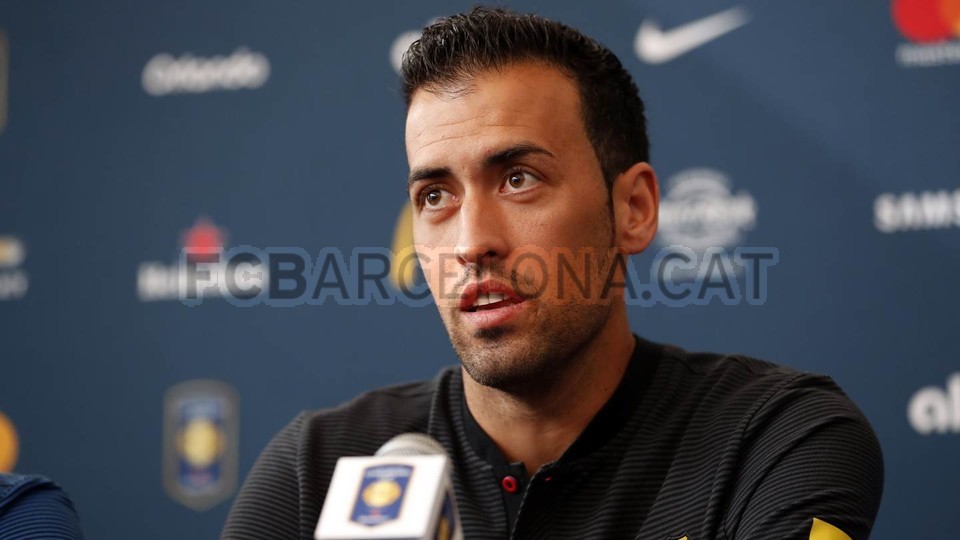 Sergio Busquets was beside his manager, Ernesto Valverde, yesterday as they addressed the press before their friendly game against Juventus.
Busquets spoke on the possibility of losing Neymar and didn't deny there's a chance he could leave. But what he warned the Brazilian was the fact that he was going to leave the best team in the world.
He told the reporters: "What I can say is that, as far as I'm concerned, I hope he stays here for many years.
"But, as I said before, this exists. and it concerns him more than me."
"I hope Neymar stays for many years."
"He's not going to find anywhere as good as it is here in Barcelona, but I don't know anything else.
"If anyone knows, it's him."
On opening his 10th season with the team:
"It will be my tenth season and in the first one we won the treble," he said.
"It seems that as soon as you don't win a treble, an era is over.
"We are already thinking about winning many titles but regarding cycles and generations, it is more a thing of yours than ours."\
"It's a privilege to be here in the United States taking part in such a high-level tournament."
The post Sergio Busquets Warns Neymar over leaving Barcelona appeared first on SOCCERINFOMANIA.