Ernesto Valverde is the new man in charge at Barcelona after signing a two-year deal in June. And Valverde now takes the team in a new direction everyone hopes would be successful.
The team would now have to play according to his tactical instructions in the coming seasons. And Goal has revealed they could be a tactical change in attack.
According to the extensive report, the deadly attacking trio of Messi Surez and Neymar could be split. And the split sees Messi withdrawn from attack to play in the midfield.
Barcelona have been linked to a couple of wingers since the season ended. And this points to a big tactical change for the LaLiga giants.
Messi was used well in that midfield role when Barcelona switched to 3-4-3 during the closing stages of last season. Rafinha was deployed down the right wing but wasn't as effective as initially hoped.
The club now want an outright attacker and have Gerard Deulofeu, Ousmane Dembele and Monaco's Thomas Lemar. Reports say the huge price tag on Dembele puts him out of reach of Barcelona and they are no longer interested.
And Monaco are also not going to let Lemar go cheaply. But one option that is a big possibility for Barcelona is the return of Deulofeu.
The 23-year-old spent last season on loan at AC Milan and was very impressive. Barcelona sporting director, Robert Fernandez, had admitted Barcelona was interested in signing Deulofeu.
He is a product of Barcelona's La Masia academy but was left frustrated at lack of opportunities at Barcelona.
Deulofoe first left to join Everton on loan under Roberto Martinez for the 2013/14 season. And then he headed to Sevilla the next season for another loan spell and returned back to Everton on a permanent basis in 2015 for €4.5 million.
After a successful 6-month loan at AC Milan, Barcelona are considering taking up their option to sign him. He remains the cheapest option for the Blaugranas as they retain a buy-back option for €12 million.
But Barcelon have to act fast as that option runs out at the end of June.
The report also claims that the thinking behind Messi's new role is influenced by Andres Iniesta's age. The midfield maestro turned 33-year-old in May and his influence steadily declined last season.
Messi would feature behind Neymar and Luis Suarez, as he often did anyway in 2016-17. And this option will be even more likely if Barca are unable to sign their top transfer target Marco Verratti.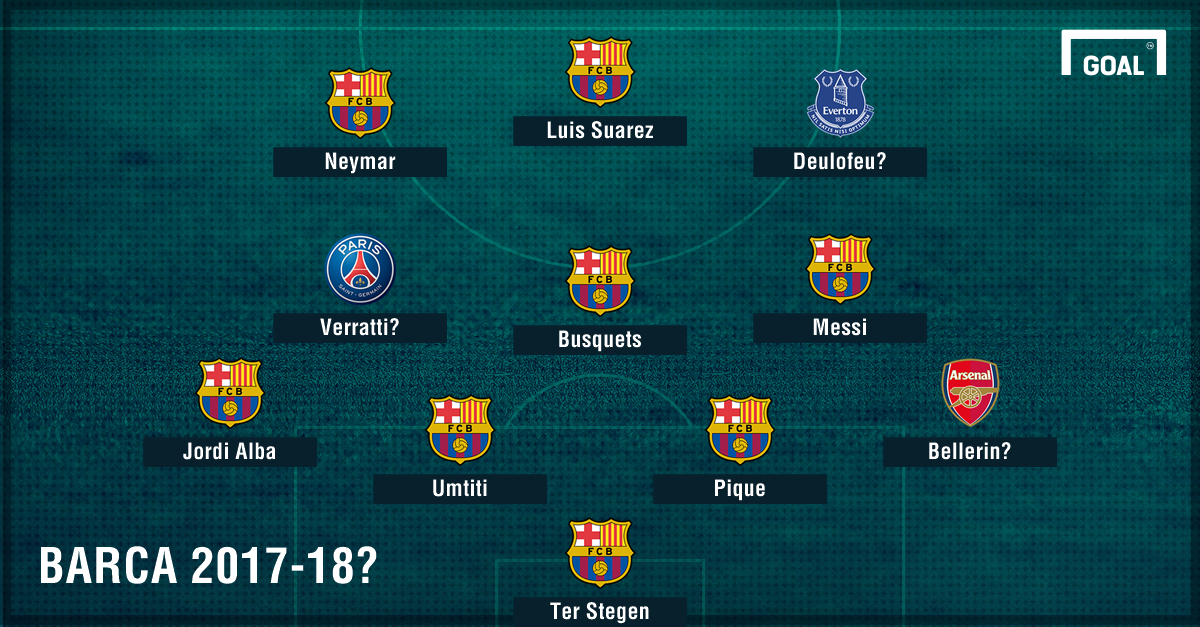 The post Barcelona's new Coach Plans to split the Deadly Msn attack appeared first on SOCCERINFOMANIA.