Barcelona made it look easy against Villarreal over the weekend as the race to LaLiga draws closer to an end. The 90,463 fans at the Camp Nou and the millions back home were given a real show by the players.
Luis Enrique's men finished the match 4-1 winners but now have an injury problem to deal with. In addition to players like Rafinha, Mathieu and Vidal on the sidelines, Lucas Digne has now joined them.
The French defender was given a start in the game ahead of Jordi Alba. But was replaced in the 75th minute when Barcelona were already leading 3-1.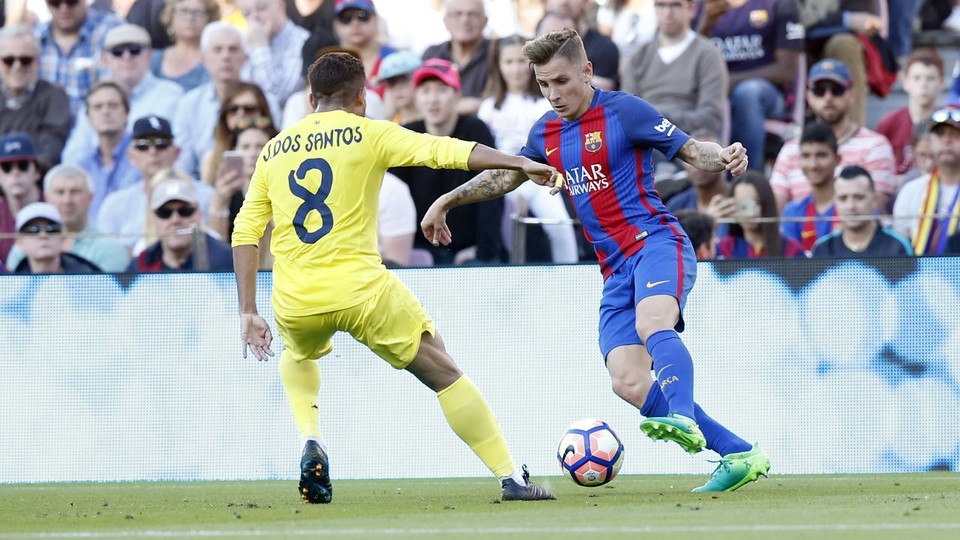 Barcelon confirms Lucas Digne injured against Villarreal
Barcelona have now issued a Medical Report Confirming it was an injury that led to his substitution.
A statement read:
The tests carried out on the Frenchman have confirmed that he has an overloaded bicep in his right leg. His comeback will depend on how well he recovers.
A return date was not announced by the club. But it doesn't look like a serious injury and with no midweek games, he could return against Las Palmas.
Barcelona have three games left in the season and includes one home game to Eibar. The final game would be the Copa del Rey final against Alaves.
The post Barcelona announces medical Report Confirming Injury to player after Villarreal game appeared first on SOCCERINFOMANIA.