Originally seen on SneakerFiles: Nike Kyrie 3 EYBL Official Images
The Nike Kyrie 3 is the next model to leak for the annual Elite Youth Basketball League known as EYBL. Participants will receive this exclusive Nike Kyrie 3 EYBL.
Looking closer, this Nike Kyrie 3 comes with White across the uppers, however multicolor lands on the Nike Swoosh, liner and insole which gives it a colorful look. Following we have speckled detailing across the midsole done in Blue and Orange. Other highlights include the EYBL logo on the insoles and a translucent outsole.
The Nike Kyrie 3 EYBL is not expected to release, however will be given exclusively to participants of the 40 EYBL programs across the country. If Nike does decide to release a limited run, we will make sure to let you know. Below you can check out more images which will give you a closer look.
Nike Kyrie 3 EYBL
942206-001
Update: Official images of the Nike Kyrie 3 EYBL has landed. Although it isn't confirmed if they will release, it does appear one will be taking place. Check back with us for updates.
Update: Detailed look at the EYBL Nike Kyrie 3 thanks to RegularOlTy and eBay.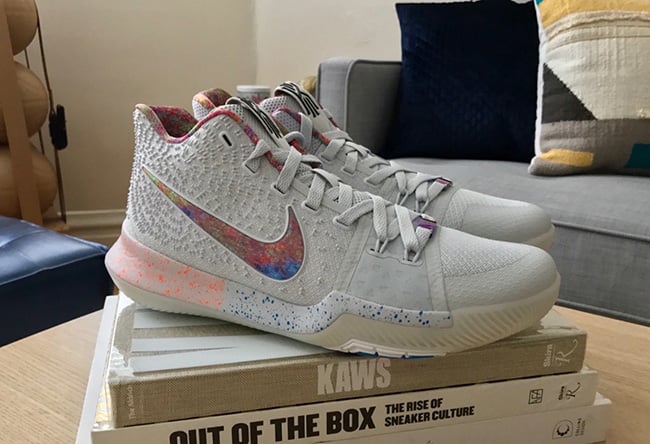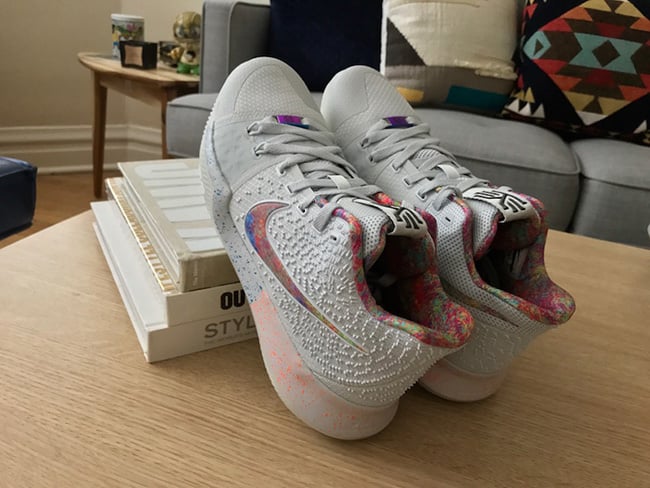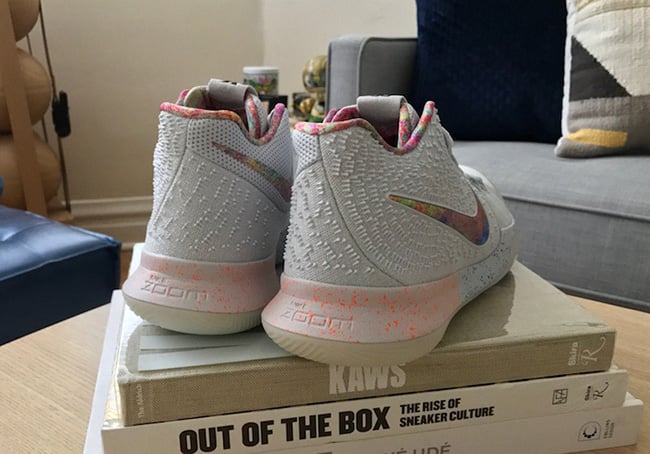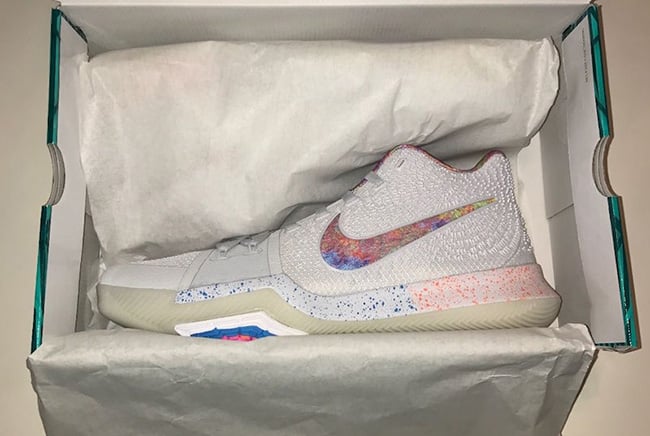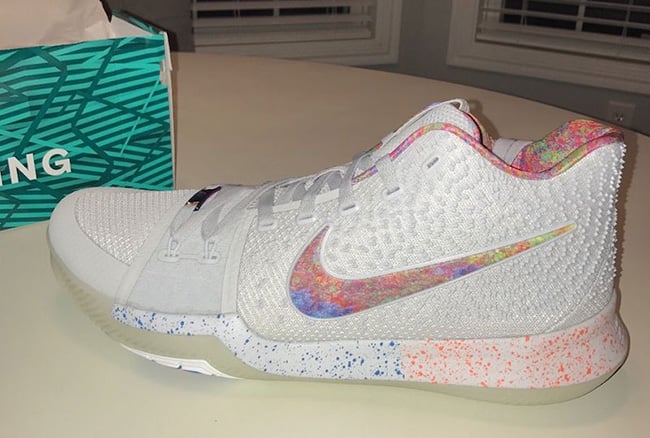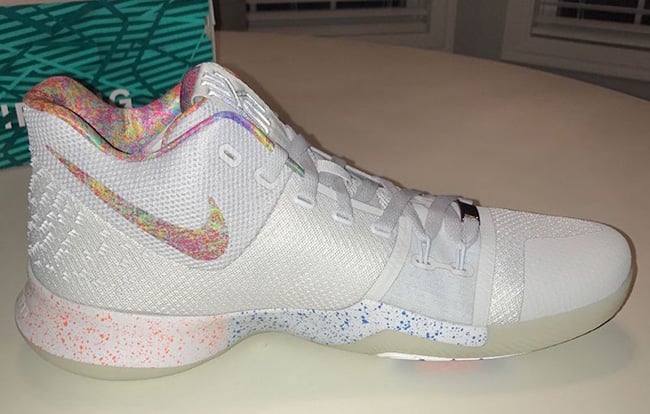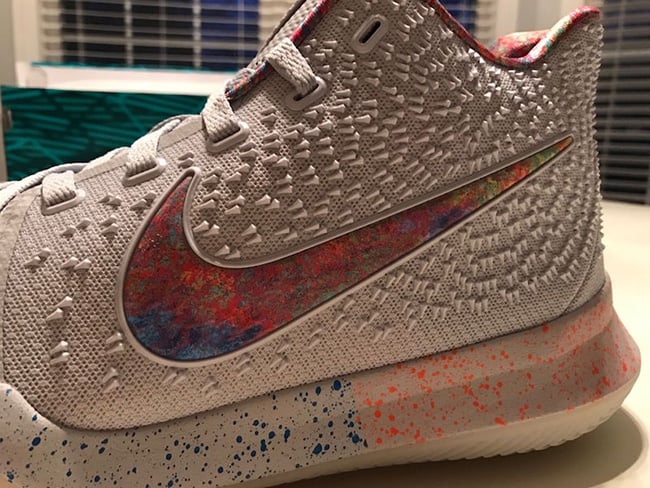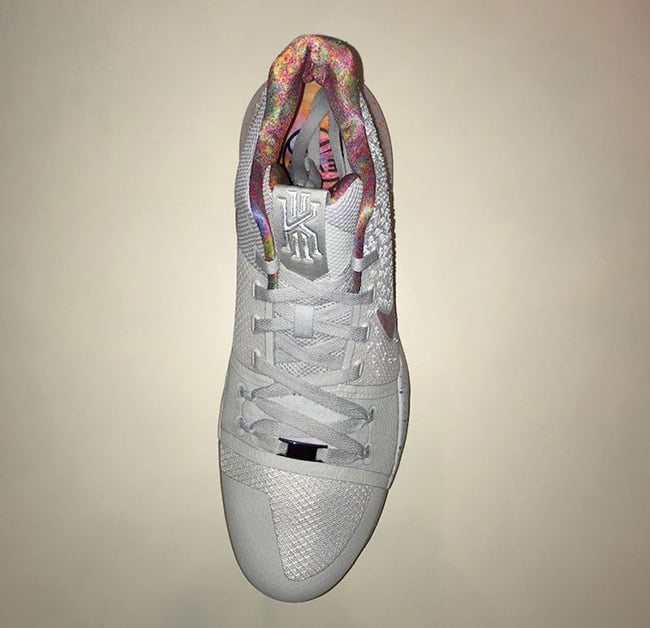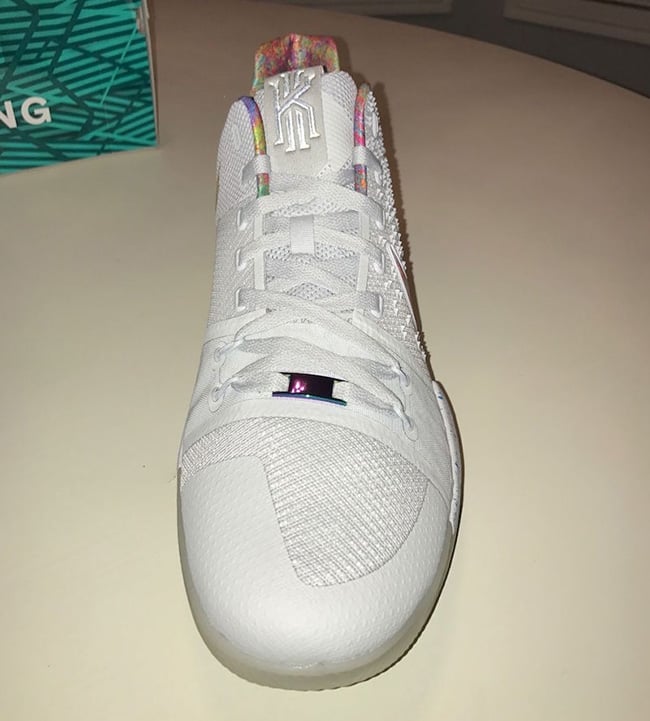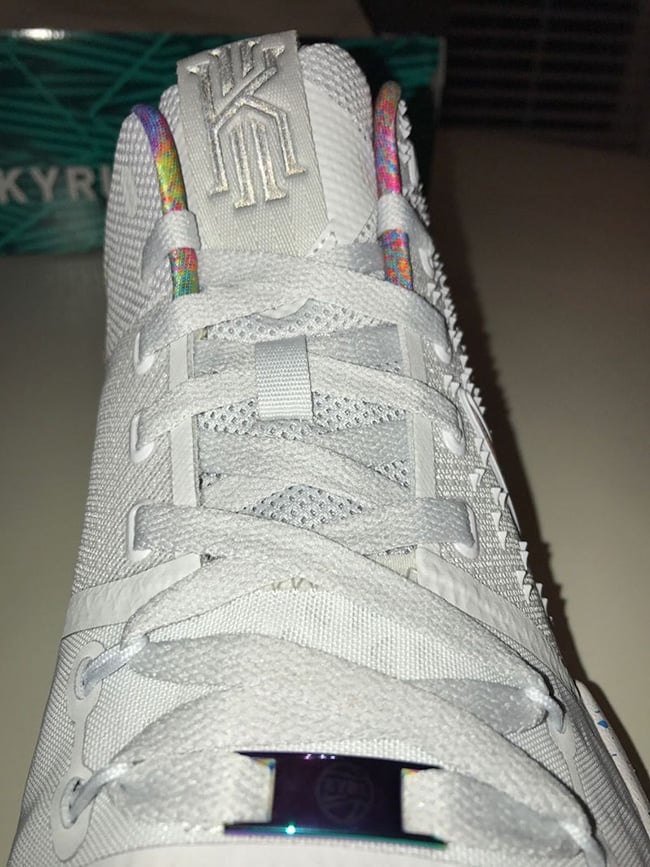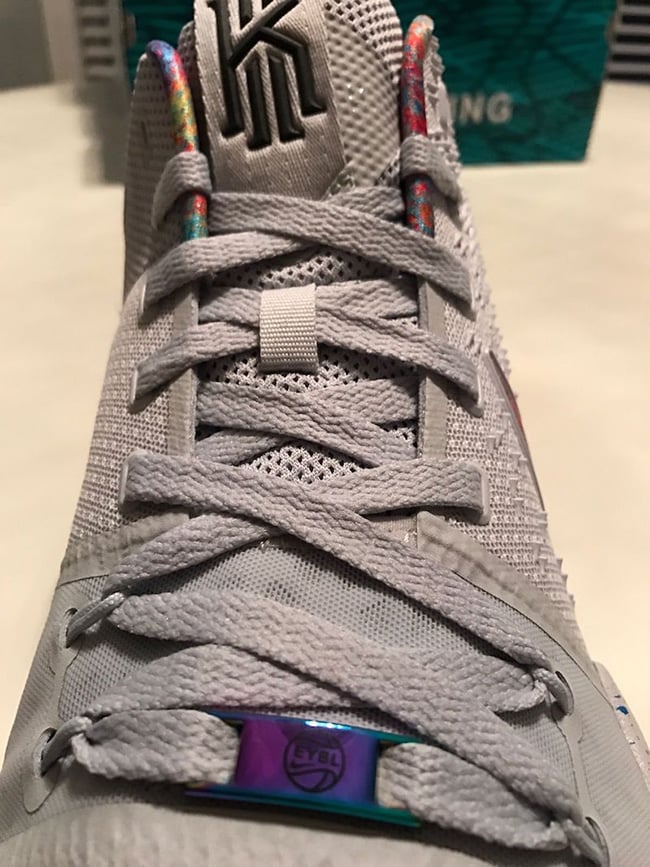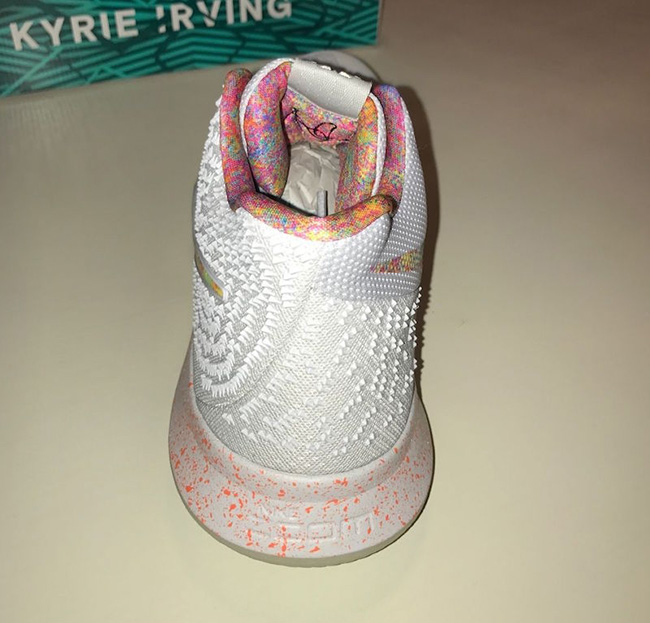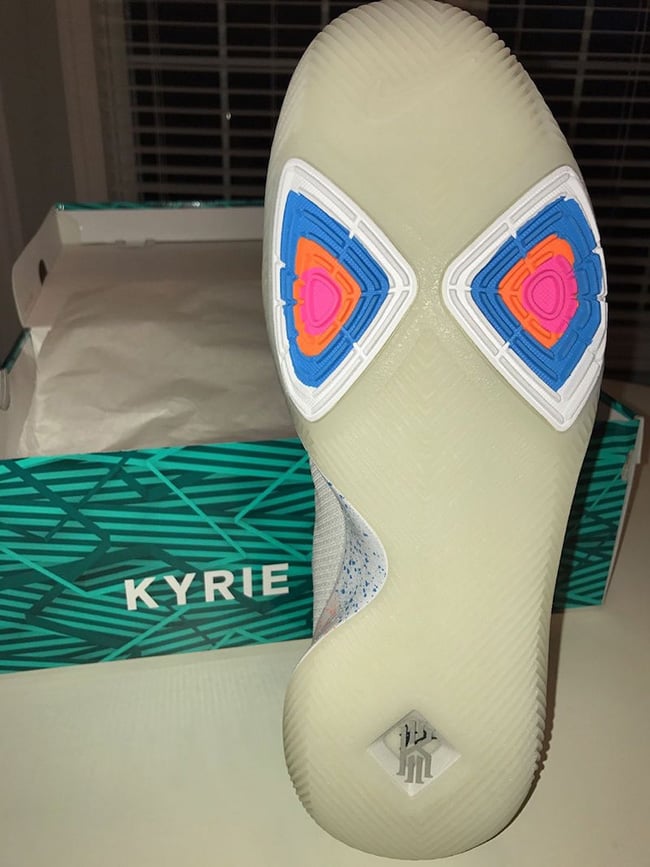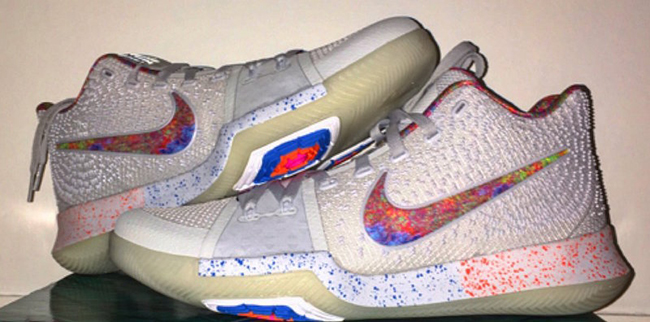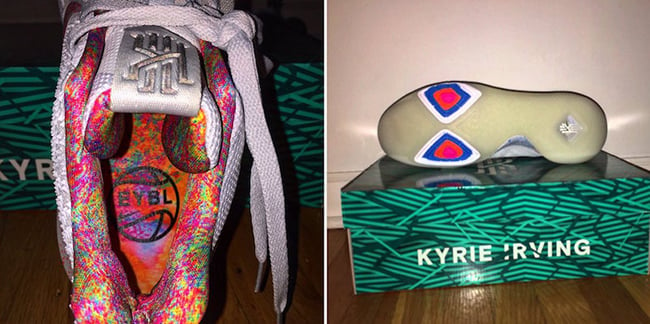 Source: Nike Portland Basketball
Originally seen on SneakerFiles: Nike Kyrie 3 EYBL Official Images