Which sports should you be attending in Australia, Europe or the USA in February 2018? Here's our quick summary of some of the highlights.
This is just a guide. If you really want to check what's happening in your city and to find tickets, look up your city on sportswhereiam.com.
Australia: Footy's back, cricket wraps up
– Cricket: Your last chance to see the Australian Cricket team for awhile
– Cricket: The T20 BBL & WBBL competitions are also wrapping up
– Basketball: The NBL playoffs begin after the season ends on Feb 18th
– Football: Aussie Rules football is back! The AFLW season starts
– Football: The AFL's new AFLX launches in Adelaide, Melbourne and Sydney
– Soccer: The A-League season is in full swing
– Baseball: The ABL postseason starts in QLD and WA
– Basketball: The Australian men's team play FIBA World Cup qualifiers at Margaret Court Arena
– Rugby Union: Super Rugby returns!
USA: Super Bowl, All-Star and Daytona
– Football: The biggest item on any sports calendar this month is the NFL Super Bowl in Minnesota
– Basketball: The NBA All-Star Weekend involves multiple events at the Staples Center in LA
– College Basketball: NCAA Basketball is in the final month before the March Madness tournament
– College Hockey: Similarly, NCAA Hockey games continue as the postseason approaches
– Soccer: The MLS is back! Preseason games start early this month before the real stuff
– Hockey: The NHL regular season continues
– Motorsport: The Daytona 500! Sarah is going to this!
Europe: Soccer, Basketball and Rugby
– Soccer: EPL, UEFA and La Liga tournaments run throughout the month (Don't hate us for calling it "Soccer", by the way… we've got a lot of football on our site.)
– Rugby Union: The Rugby 6 Nations games begin
– Basketball: Eurobasket, Liga ACB and more
– Rugby League: Competitions like the Super League begin
– Cycling: Multiple Cycling Tours happening throughout Europe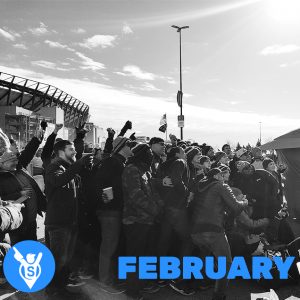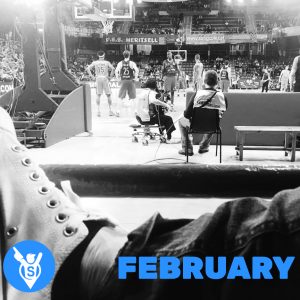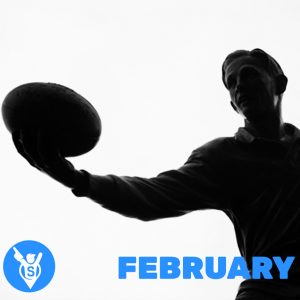 Which are you most excited for?
If you've got any questions, or if we've missed something that you think should be included in this guide, don't hesitate to contact us directly or you can post your thoughts on our Facebook page.
The post February sports: What's on in Australia, Europe and the USA appeared first on Sports Where I Am Blog.