Cuando recién se asomaba la temporada 2013-2014 de la NCAA, los expertos que siguen el mundo del básquet universitario vaticinaban que el número 1 del draft 2014 iba a ser Julius Randle y no les faltaban razones para considerarlo así.
Randle, con tan solo 19 años se ha convertido en un jugador imparable para sus rivales de la NCAA. A pesar de no ser muy alto para un puesto 4 (6'9" = 205 cm), con sus 250 lb de musculo en la mitad superior de su cuerpo, posee un físico intimidante que le han permitido dominar a sus rivales universitarios.
Esta gran capacidad física es la principal baza de Randle, pero no la única, pues también posee muy buenos movimientos en el poste que le han valido comparaciones con el ex All Star Chris Webber. De hecho, sus principales avaladores dicen que puede ser un jugador que el talento ofensivo de Weber y la capacidad reboteadora y defensiva de Zack Randolph. Nada mal…
Otra cosa en la que coinciden los analistas es que este es el jugador mas hecho de los 4 y el único que tendrá un impacto seguro en la Liga, pero también coinciden en que es el que tiene menor potencial y que su poderío físico no resultará tan notable en la NBA, donde competirá contra la crema de la crema del baloncesto mundial.
Con respecto a las características de Randle, además de la fortaleza hay que destacar lo bien que ejecuta las jugadas de pick and roll y de pick and pop, la facilidad que tiene para finalizar jugadas a pesar de recibir contacto, la gran capacidad reboteadora en ambos tableros y el buen disparo a media distancia. Con respecto a los aspectos a mejorar, debido a que es algo pequeño para su posición, podría tener problemas para crear jugadas en el poste bajo ante rivales mas altos, por lo que debería desarrollar su juego exterior para sacar a sus rivales de la zona de confort. Además, debe mejorar sus acciones con la mano derecha, pues podría volverse muy predecible para sus defensores.
Un resumen de estas habilidades o pueden ver en el cuadro que les anexo a continuación, cortesía de NBAdraft.net: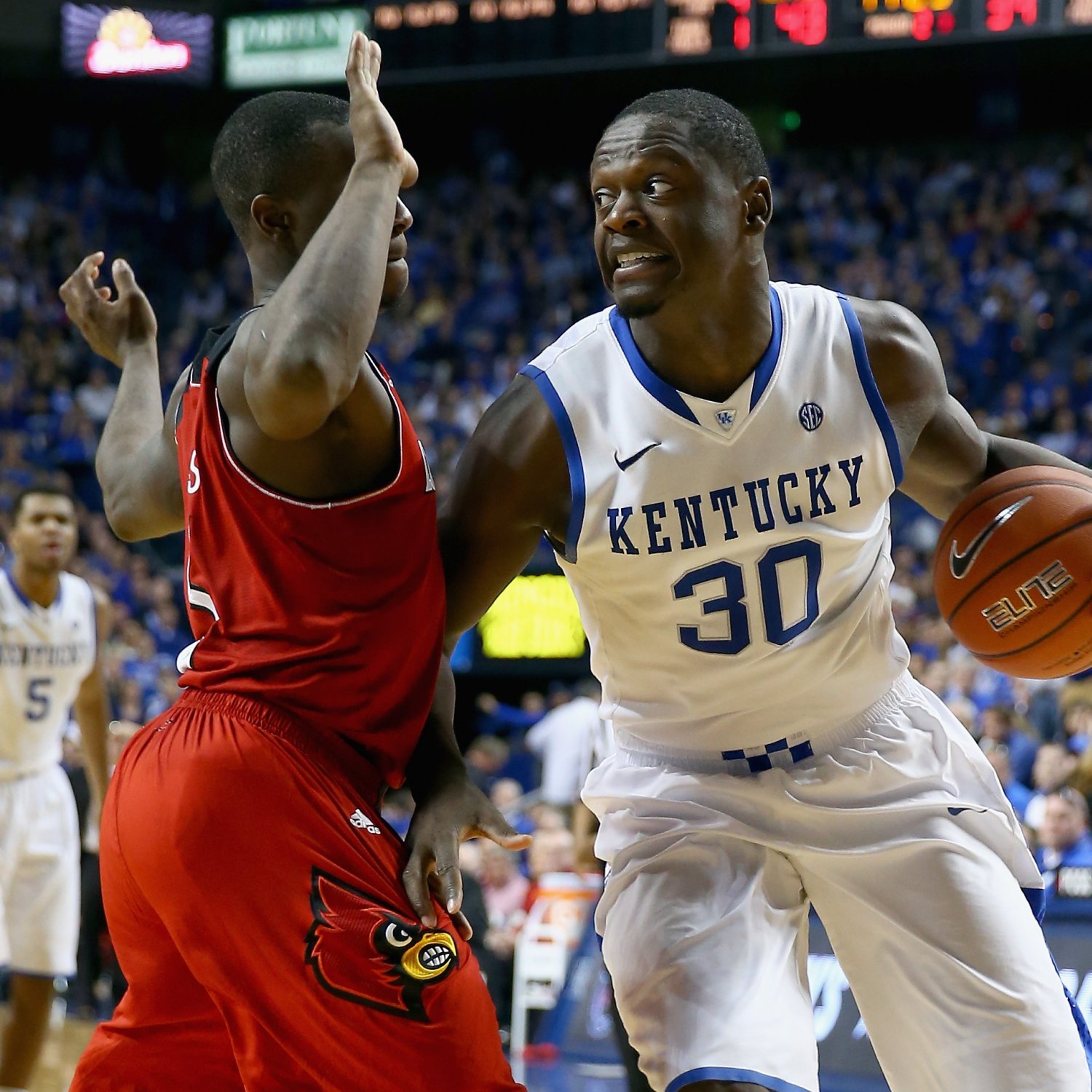 Por último, les adjunto un video del jugador donde se puede apreciar todo su potencial: