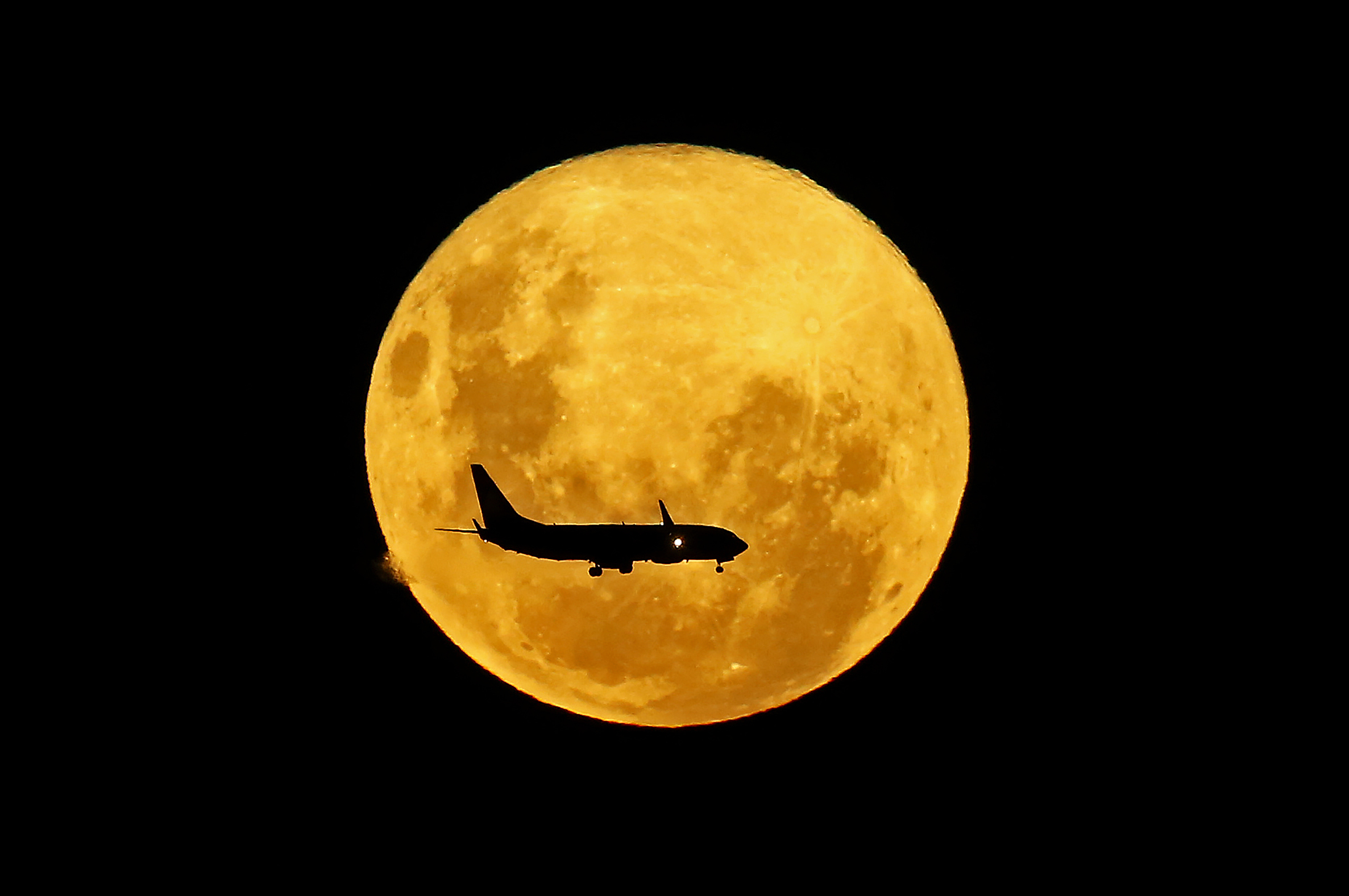 The moon's water, ice and other mineral resources can be mined and used by the U.S., according to a new executive order signed by President Donald Trump.
On Monday, Trump signed the executive order called the Encouraging International Support for the Recovery and Use of Space Resources.
"This Executive Order directs the Secretary of State to lead a U.S. Government effort to develop joint statements, bilateral agreements, and multilateral instruments with like-minded foreign states to enable safe and sustainable operations for the commercial recovery and use of space resources, and to object to any attempt to treat the 1979 Moon Agreement as expressing customary international law."
In 2015, Congress passed a law specifically allowing American companies and citizens to use resources from the moon and asteroids.
In a statement, the president said: "After braving the vast unknown and discovering the new world, our forefathers did not only merely sail home—and, in some cases, never to return.They stayed, they explored, they built, they guided, and through that pioneering spirit, they imagined all of the possibilities that few dared to dream."
NASA's Artemis program aims to land two astronauts on the moon in 2024 and to establish a sustainable human presence by 2028.
READ MORE (Newsweek)
Apollo 13 Movie Was Engineers' "Failure is Not an Option" Moment in the Spotlight

DesignNews

Donald Trump Issues An Executive Order To Support Mining On The Moon, Mars For Minerals

Mashable India

Quarantine dreams: Cars that can drive you on the Moon!

Overdrive

Trump Order: US Should Mine Moon for Minerals

Newser

Trump to World: Keep Your Grubby Hands Off of Our Theoretical Moon Mines

Gizmodo

Donald Trump Wants America To Start Mining The Moon

10 daily

Nasa plans to set up an astronaut base on the south pole of moon

The TeCake

Trump order encourages US to mine the moon

The Guardian

The White House wants people of Earth to come together to mine the moon

CNET